Remember when I made Madison a plate of sprinkle cookies 2 days ago?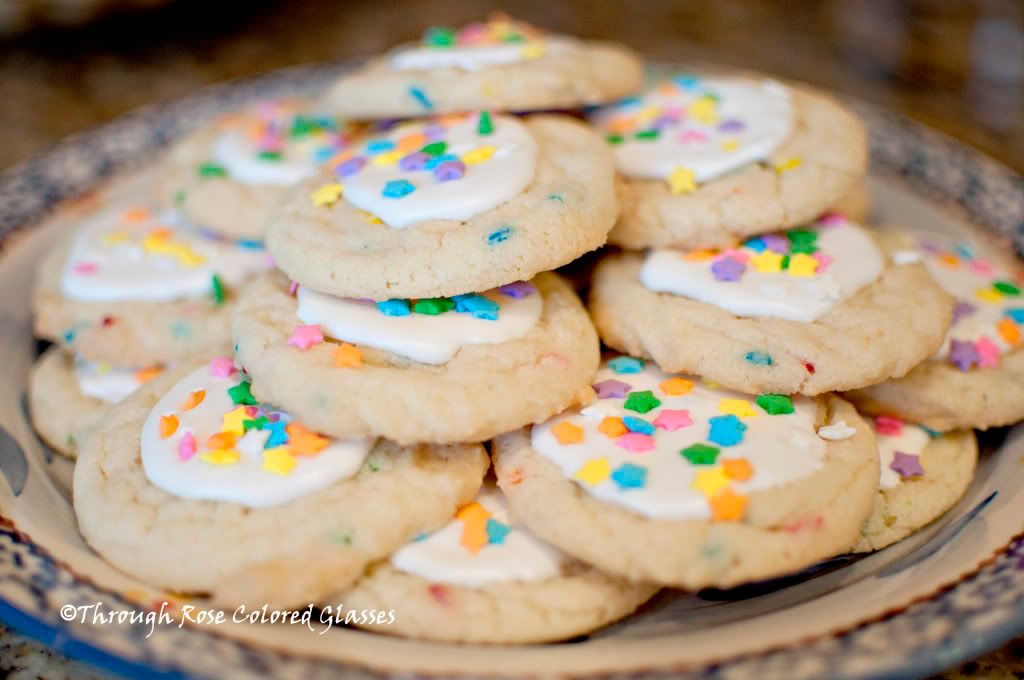 Well, today she had a couple of them with a glass of milk and painstakingly removed each and every star, gobbled up the cookies....and then....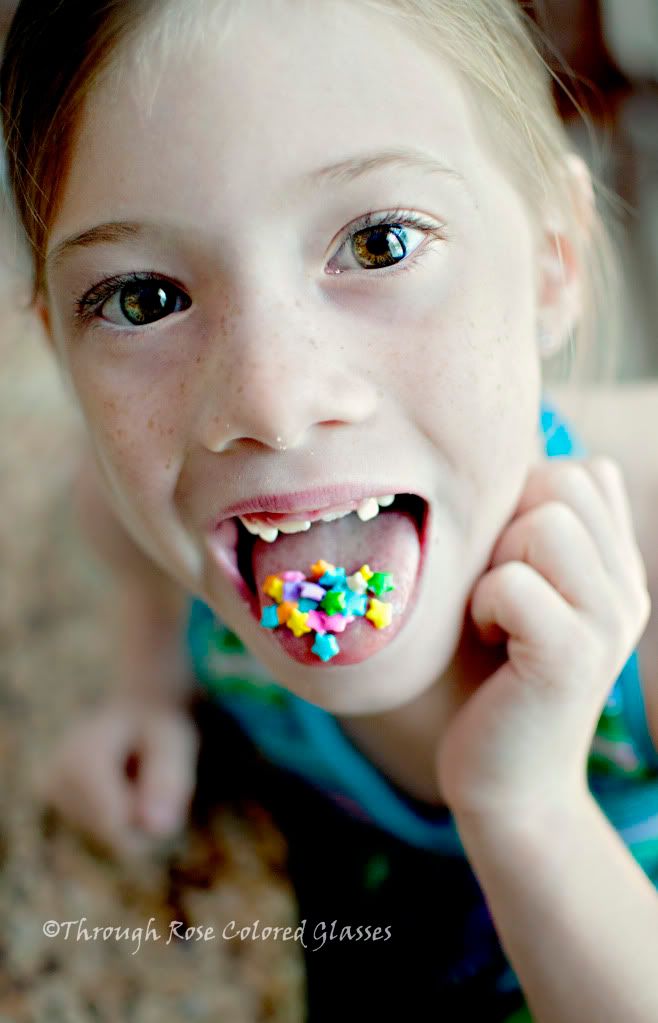 Became a Supah-Star! So cute, she still has crumbs on her nose.
Today was "Visit Your Favorite Uncle At Work Day."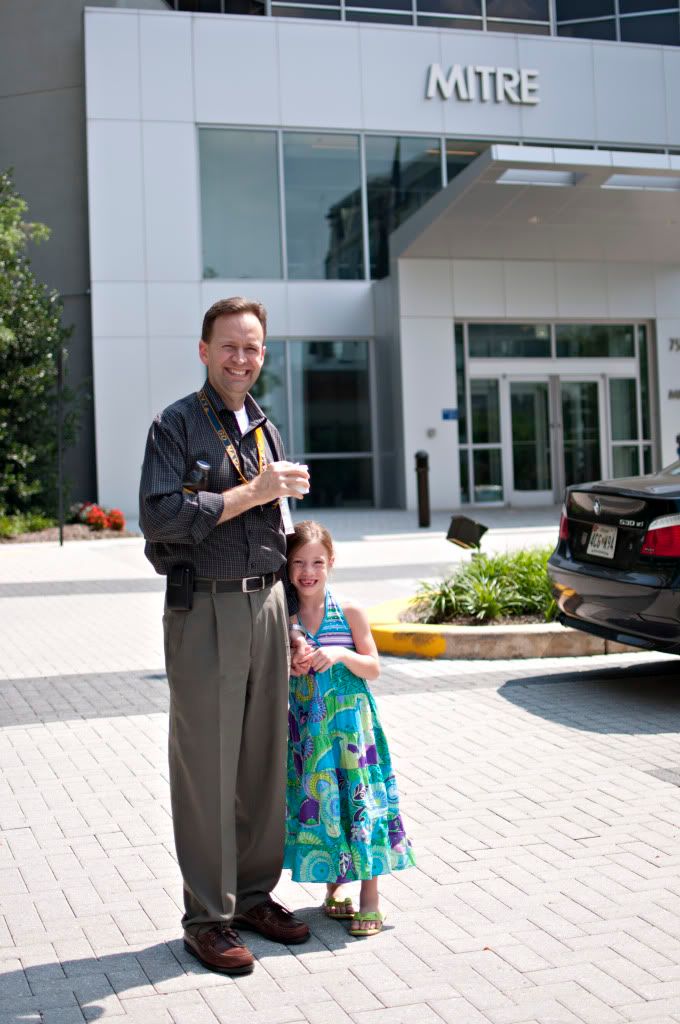 Luckily for Madison, there was an Uncle nearby :o)

Uncle Johnny took her around to every counter so that she could decide what to eat.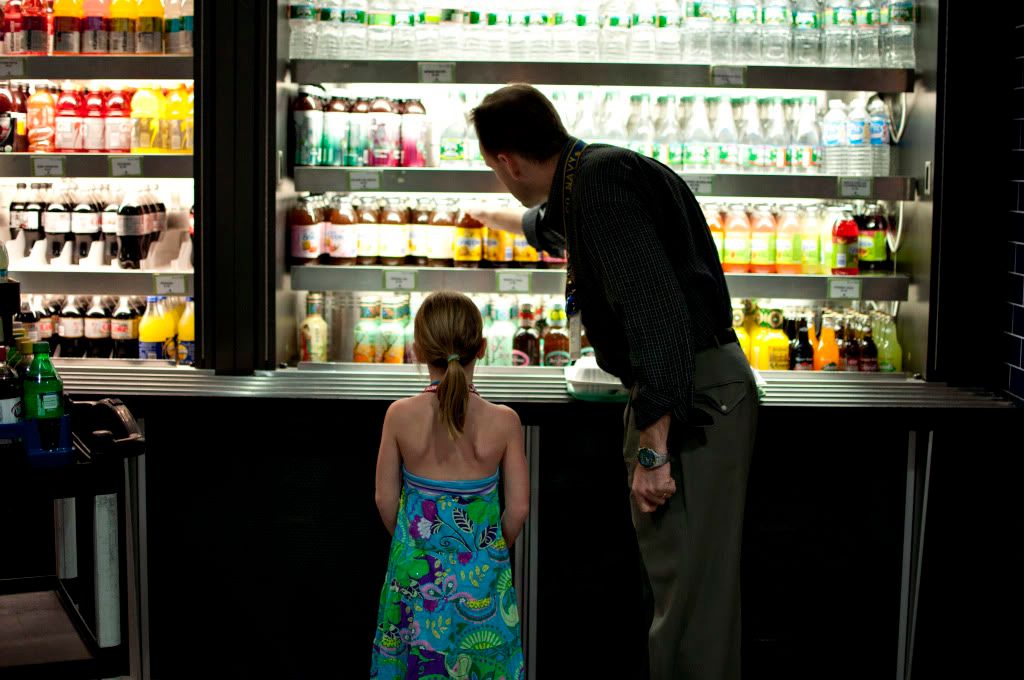 The choices were vast & the decisions were well thought out.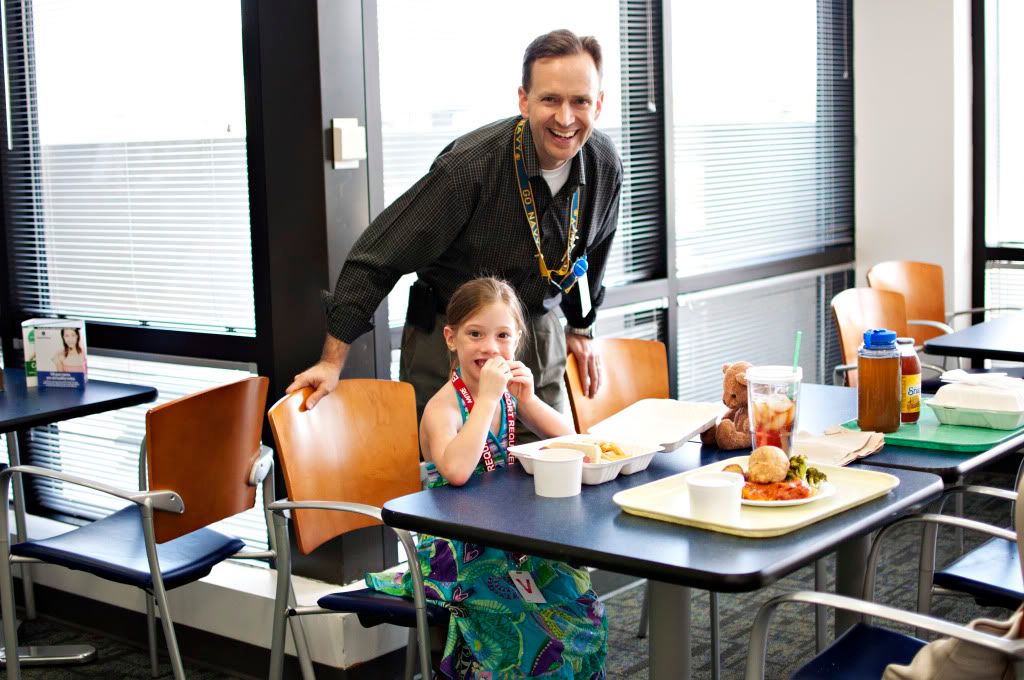 All she really wanted to do was to get through lunch so that we could...

...attend the ice cream social! 5 tables, 3 ice cream flavors & lots of yummy toppings.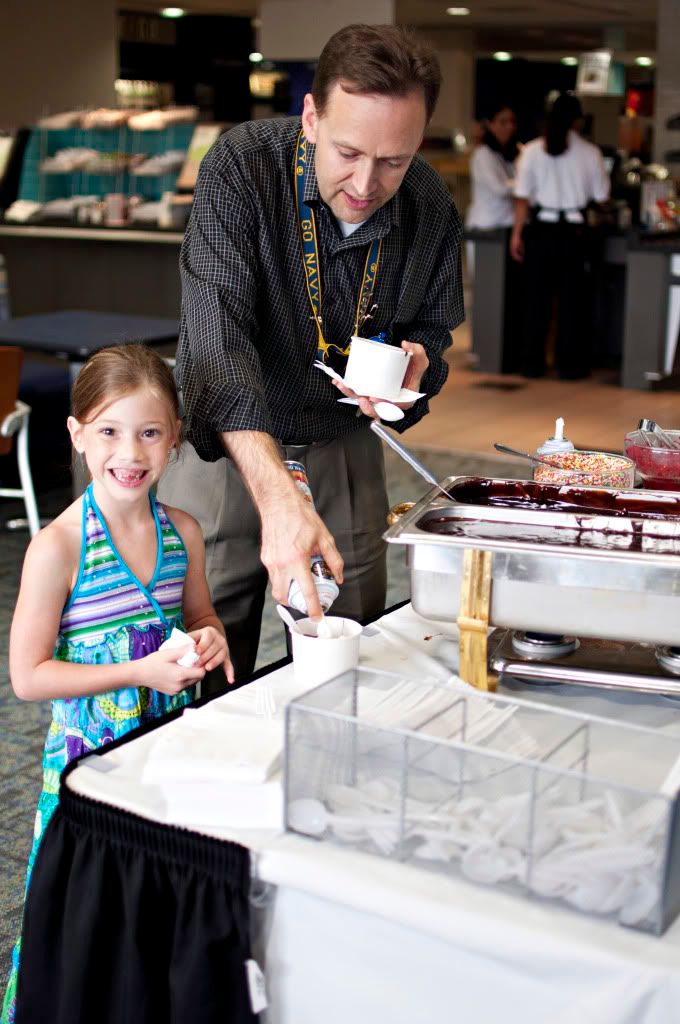 Someone was very happy. That "someone" went up for seconds! Oh, and Madison did, too.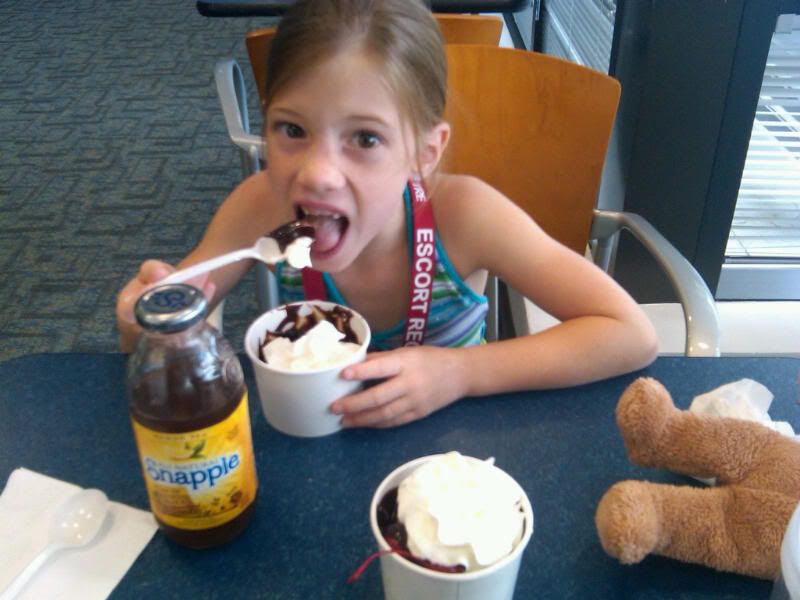 She gobbled.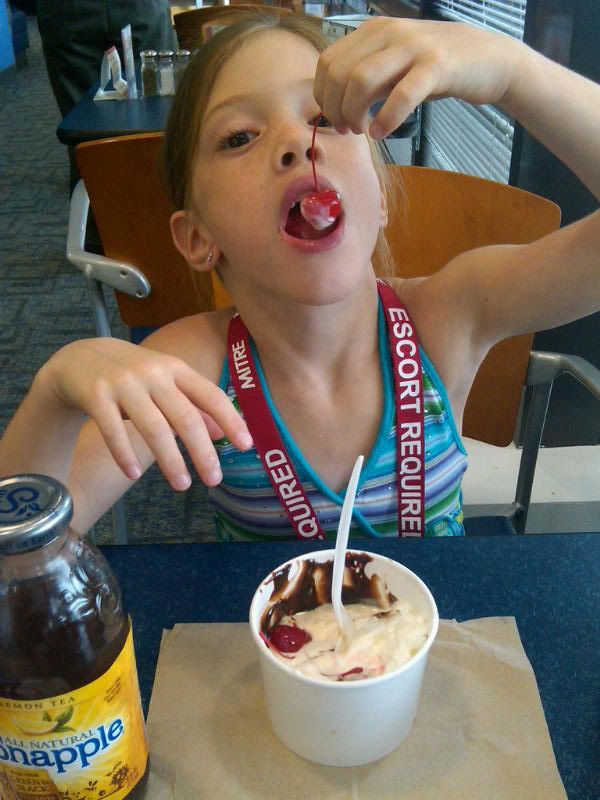 And slurped. Oh, man was it ever delicious.

After we made piggies of ourselves it was time to visit Uncle Johnny's office.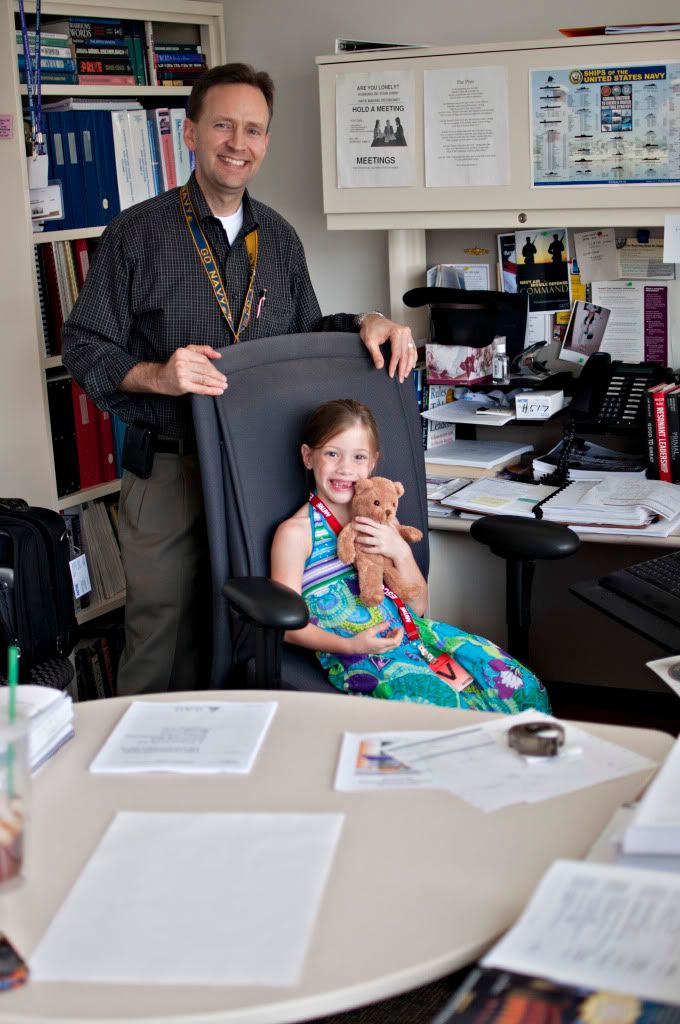 He said she needed to pull her weight around here a little more and get to work!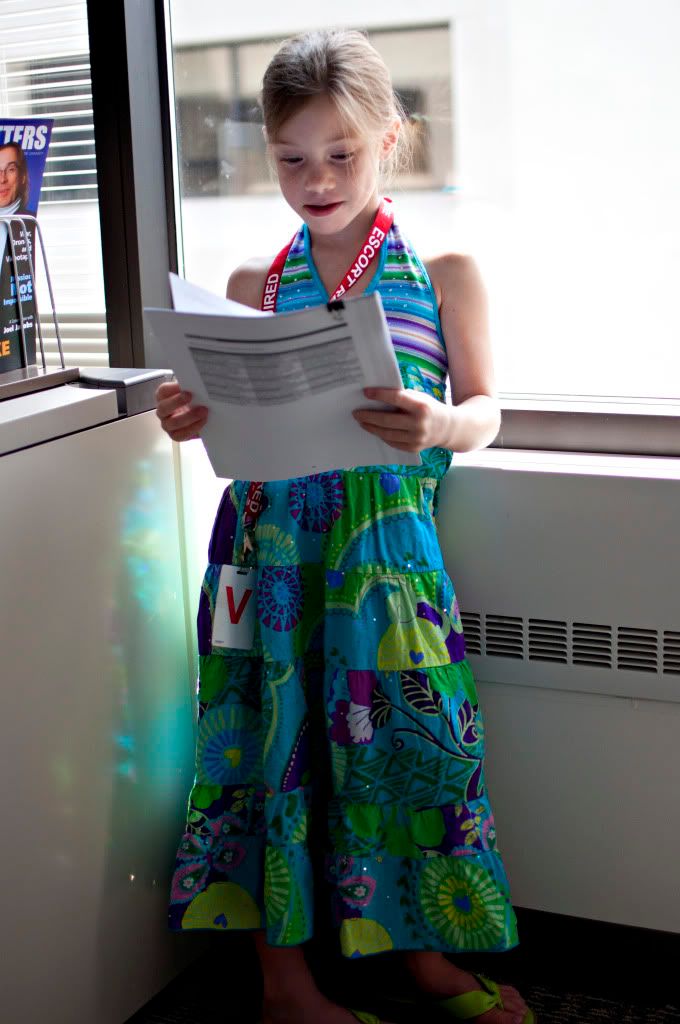 So she reviewed a few program documents and made some suggestions. Johnny appreciated her input.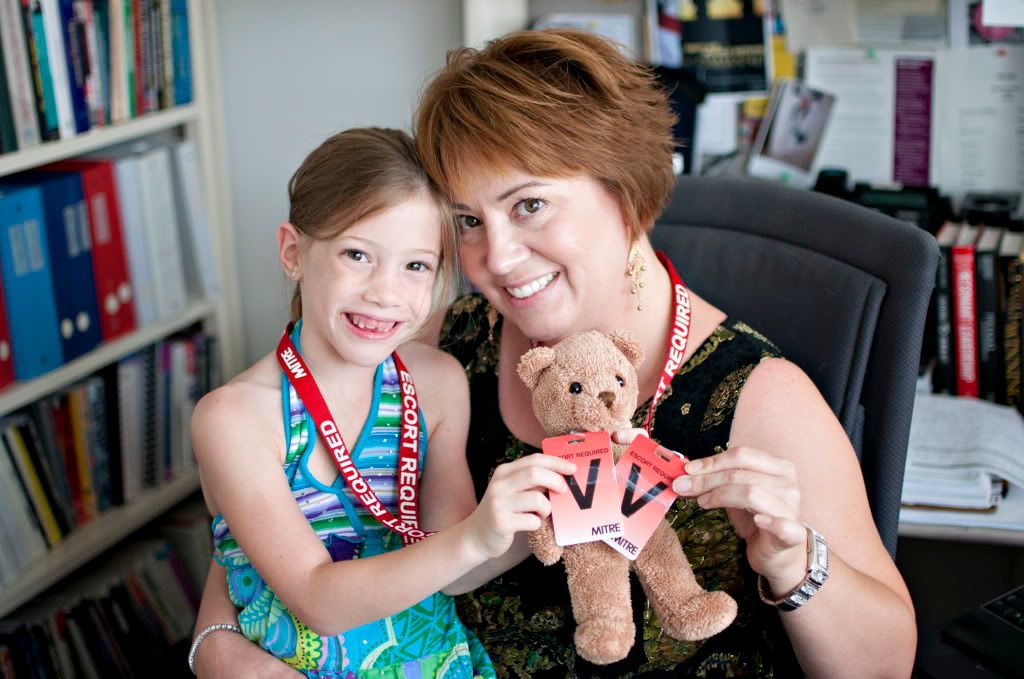 Madison said she'd love to work for Mitre as long as Bear could wear a security pass too.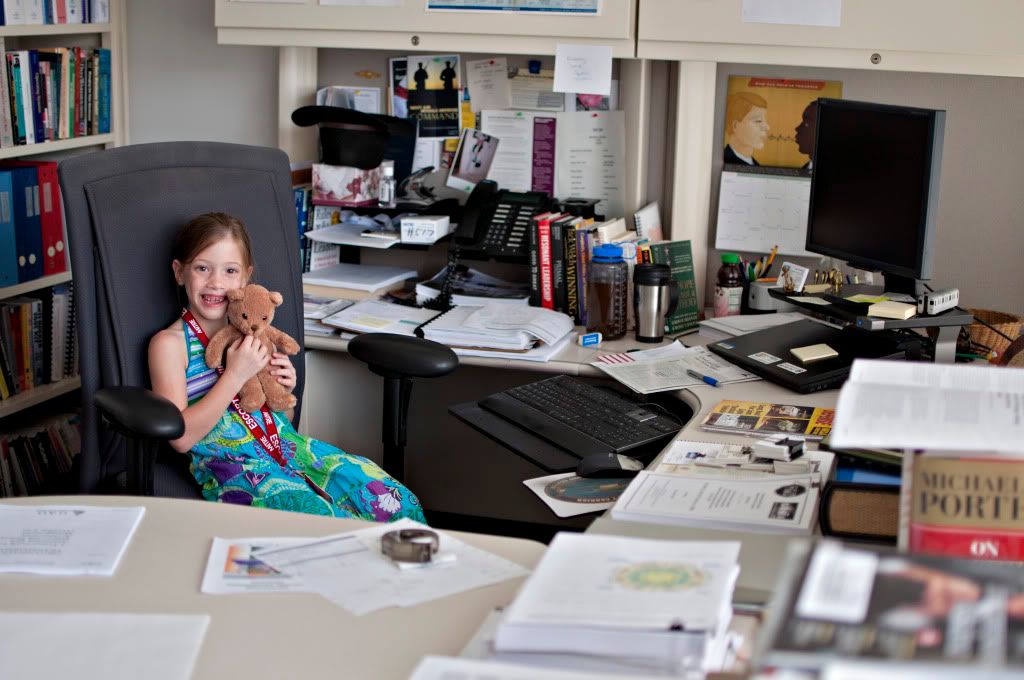 Watch out people, we have a new Exec on the 5th floor!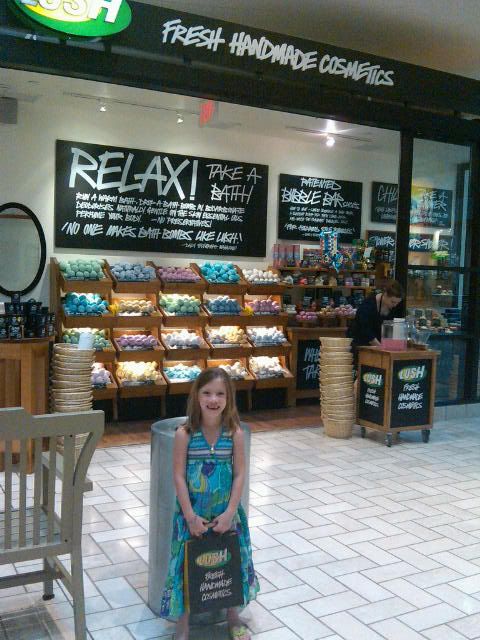 On to the mall to buy the ingredients we need for Madison's "Mermaid Bath." More on that soon, she's very excited about it.
Then off to the Brighton jewelry store. She picked out this cute little sparkle strawberry pendant and chain.
A child after my own heart ~ we love jewelry, and clothes and shoes (she's picked out my outfits every day so far, shoes and all)....omg, we get into too much trouble in a mall. But look at that face and tell me; how can I say
no
?
She and Johnny just came home from the library where Madison picked out some books and a DVD. I'm making us a pasta dinner and then we'll call it a night. Tomorrow Johnny took a day off of work so we'll be in D.C. sight seeing. Big day ahead, I can't wait! First stop ~ the
Smithsonian Butterfly Garden
then the
D.C. Duck
.