A few weeks ago I was online reading one of my favorite blogs that was introduced to me years ago by my friend Lori (Pioneer Woman, Ree Drummond). By the way, Lori and I are going to go visit Ree when she's here in D.C. on her book tour. It's already on my calendar.
Anyway, PW was writing about a gift that was given to her recently by a visitor and the second I laid eyes on them I went crazy! I
had
to have them.
First, the name ~ "Peas in a Pod." And Lori, you're going to want a pair, also. I always see
two
peas in a pod representing engagements, couples getting married, love, blah, blah, blah...but you never see
three
little peas in a pod.
They are THE perfect representation of my little family ~ me, my Johnny and my Josh, ~ and also, my
three little chihuahua girls
, awwww, they are so stinkin cute (my boys, girls
and
the earrings) Take a look.
They are handmade, in fact, it took weeks to get mine as Joolie was overwhelmed with orders after PW put them on her blog.
The earrings have three little black freshwater pearls nested inside a sterling silver pea pod. Very chic. Love them. Well worth the wait.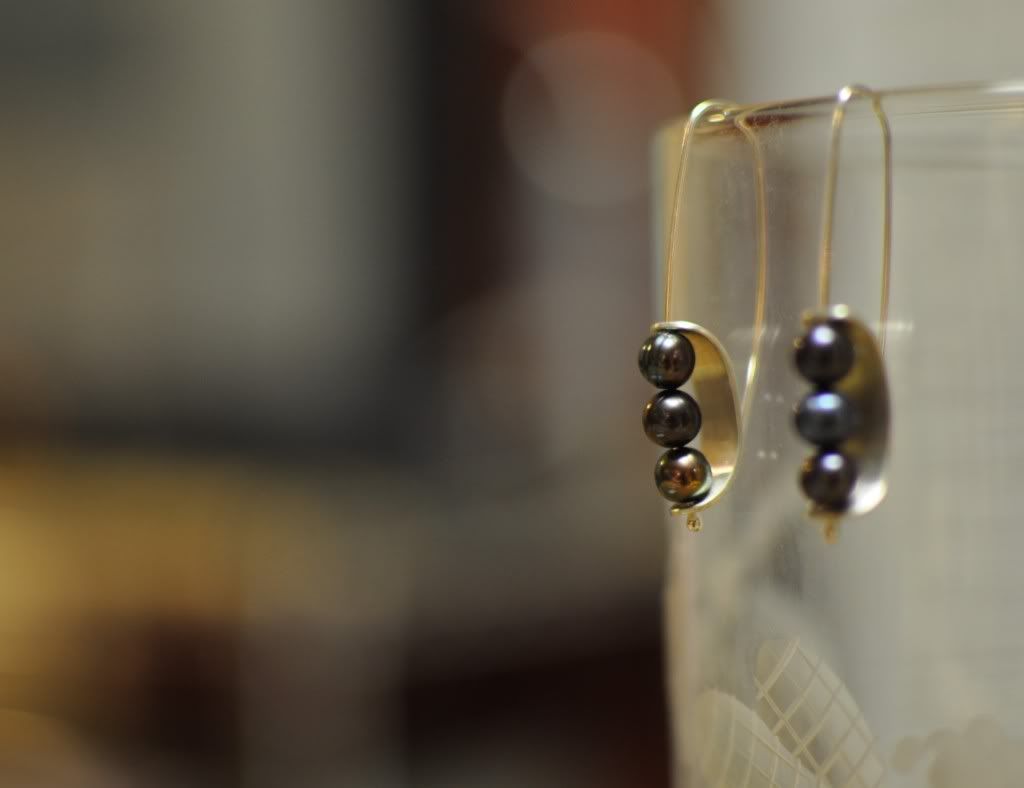 Are they not the sweetest?
And they're sold on
ETSY.com
! Etsy.com is a wonderful site that allows you to buy and sell your own creations and support thousands of wonderfully talented ladies (and men!) in their craft. Take one look at the home page and you'll see what I mean.
Here's the JoolieJewelry Etsy shop address:
http://www.etsy.com/view_listing.php?ref=vt_related_1&listing_id=43728957
I have to get dressed and get going now, tons to do.....and I'm going to wear my new earrings today :o)