With this man. My cutie-patootie sweetheart. I know he looks like he's writhing in pain, but I'm pretty sure he's happy. About 87% sure, at least. Or he might be getting ready to sneeze from the cherry blossom stuck in his nose after he sniffed it. Navy men sniff flowers. Yup, they do.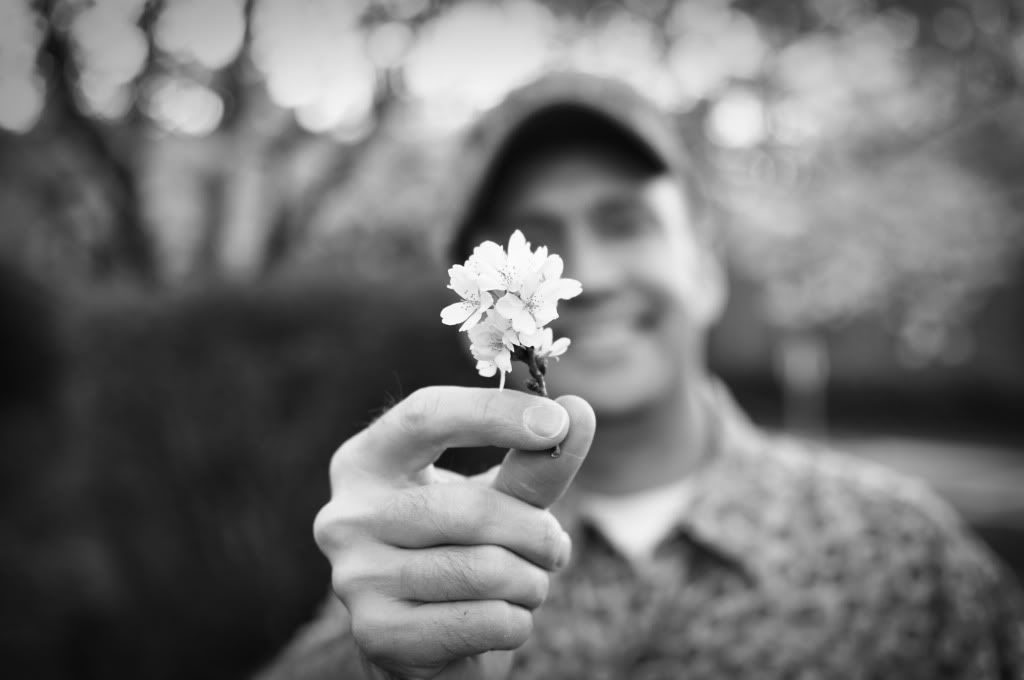 We're headed into D.C. for the National Cherry Blossom Festival. Johnny's going to leave work at lunchtime and rendezvous with me to go play on this beautiful Good Friday.
Rendezvous.....I love that word.
And I
heart
this man xoxo
Have a wonderful Easter everyone ~ to the 4 of you who read my blog. Love you bunches! See ya on Monday.