The split second the UPS man rings the doorbell.
Be glad this photo doesn't come with sound effects.
Be very, very glad.
Let me help you out: Go stick your head inside a jet engine. There. It sounds like that.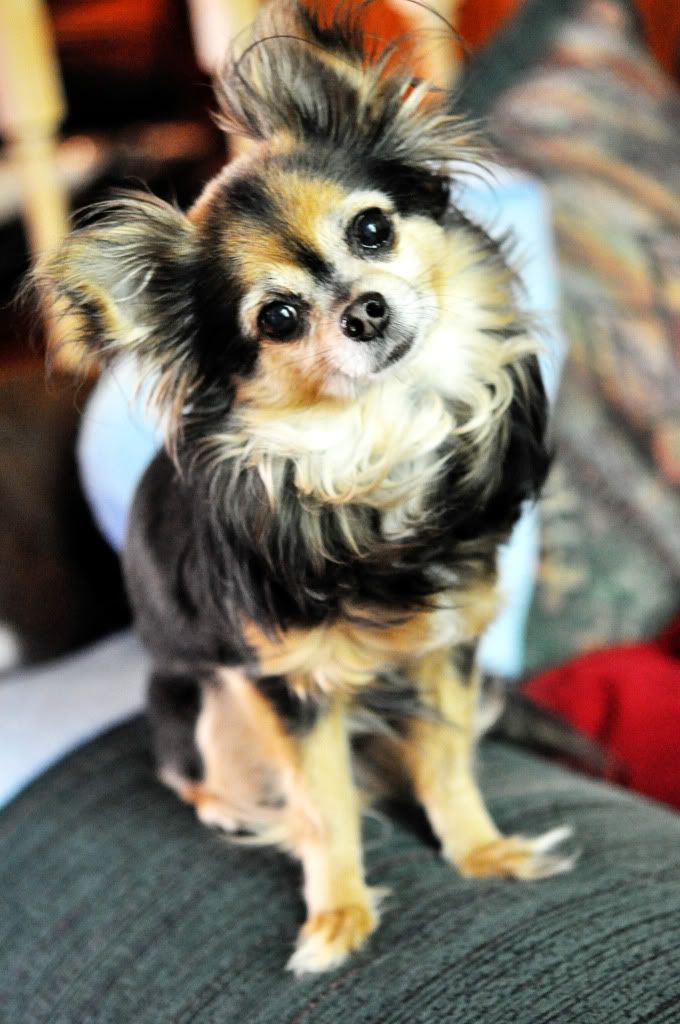 This one I threw in just because Minnie's adorable and I love her.
With that tiny head of wild hair my sister's nicknamed her "Farrah."
How can I not have a Happy Monday with these 3 little angels in my house?