Late Saturday night my hubby came home after being delayed 24 hours in an airport hotel. Yay!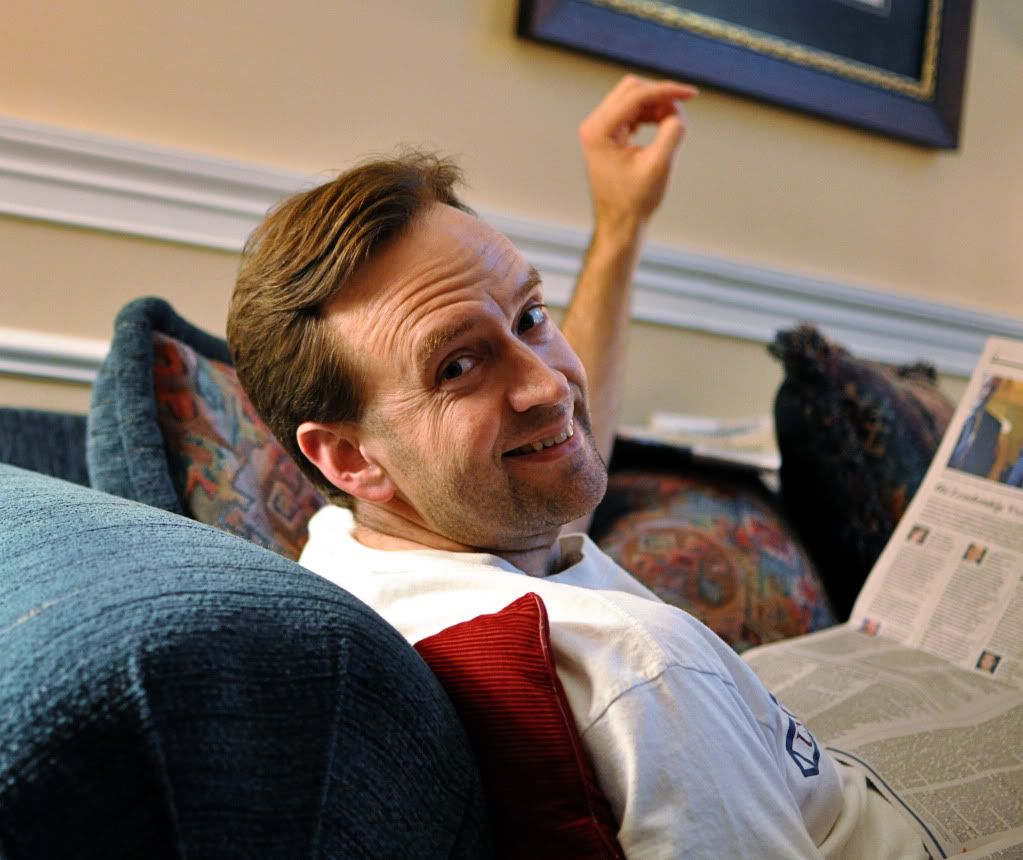 I hate being apart. I don't even like to take solo trips. I miss him too much.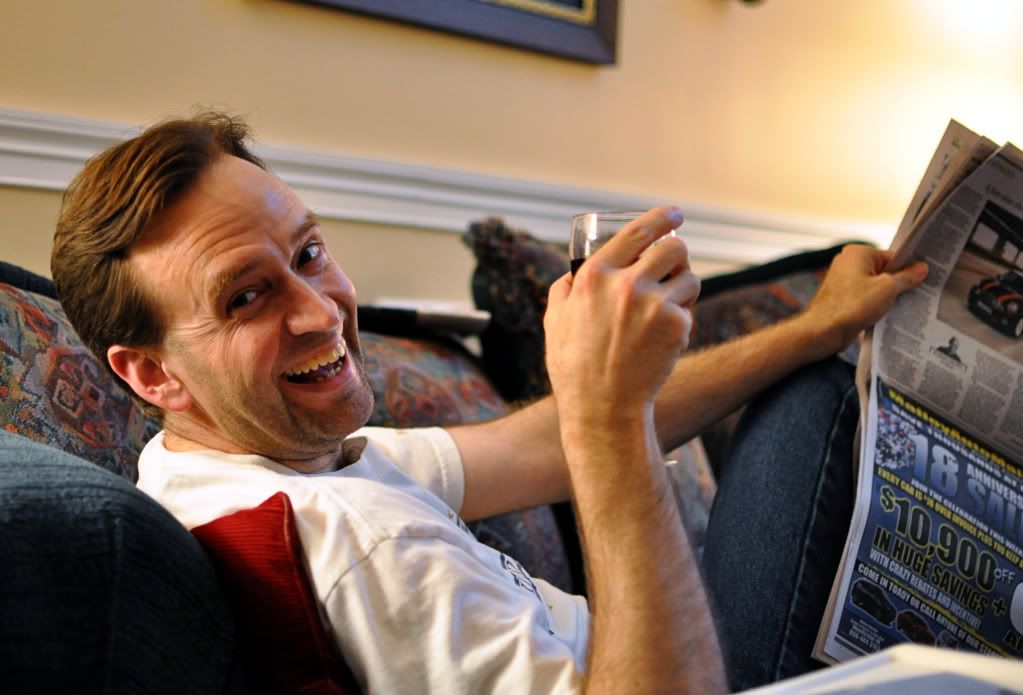 So he's back on the couch where he belongs.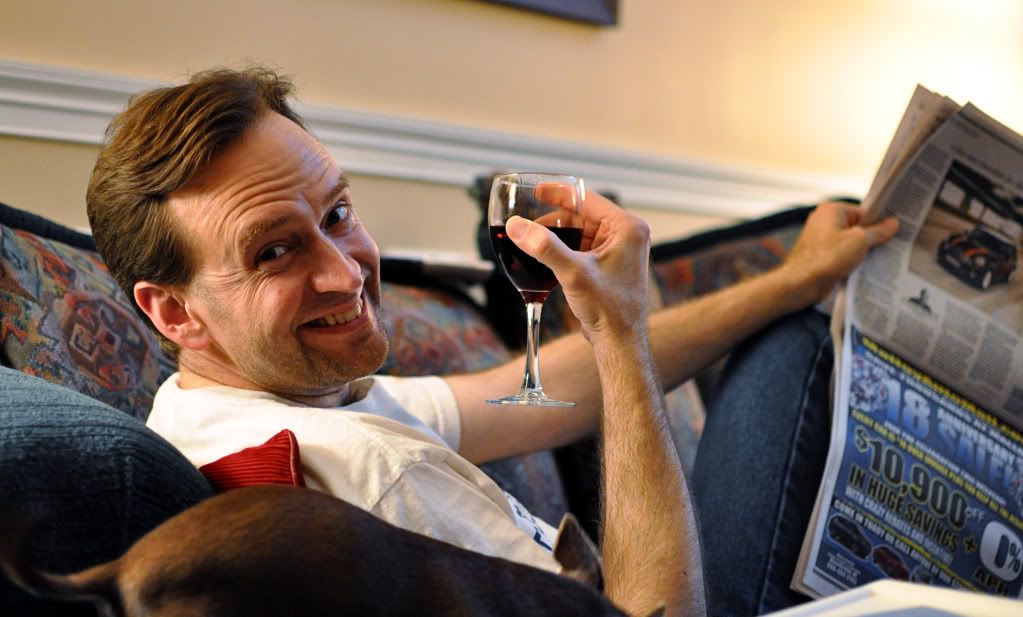 Drinking his red wine. Reading the newspaper. Playing with the puppies.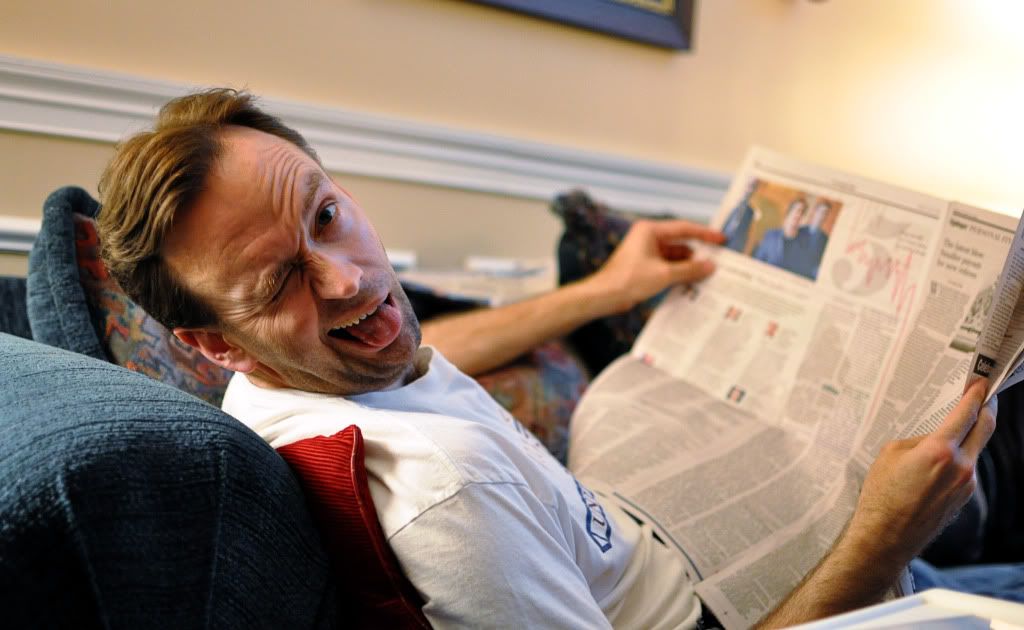 Making me crazy.




Dude, I'm cutting you off after 1 glass....
Yup. Goofy is home. My world is complete.