Oh my! The difference that a small thing like "lighting" can do to a home!
I wasn't convinced of this fact, despite everyone I know telling me, until last night when the kitchen lighting job was complete....but you'll see those pics tomorrow after I process all of the images. About 452 of them.

First, a good look at BEFORE:
The problem: We are not IN 1984 anymore and it needs to go meet Jesus.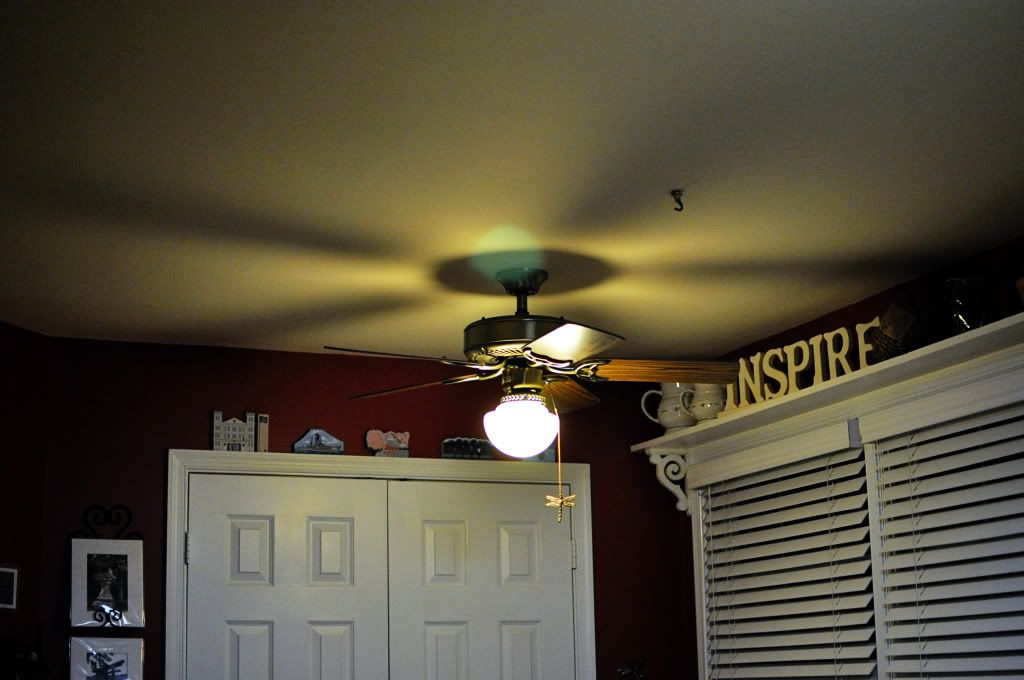 And my cute ceiling fan was probably the "IT" fan of 1984....
Imagine, the IT couple right in my kitchen!
Time to go meet Jesus.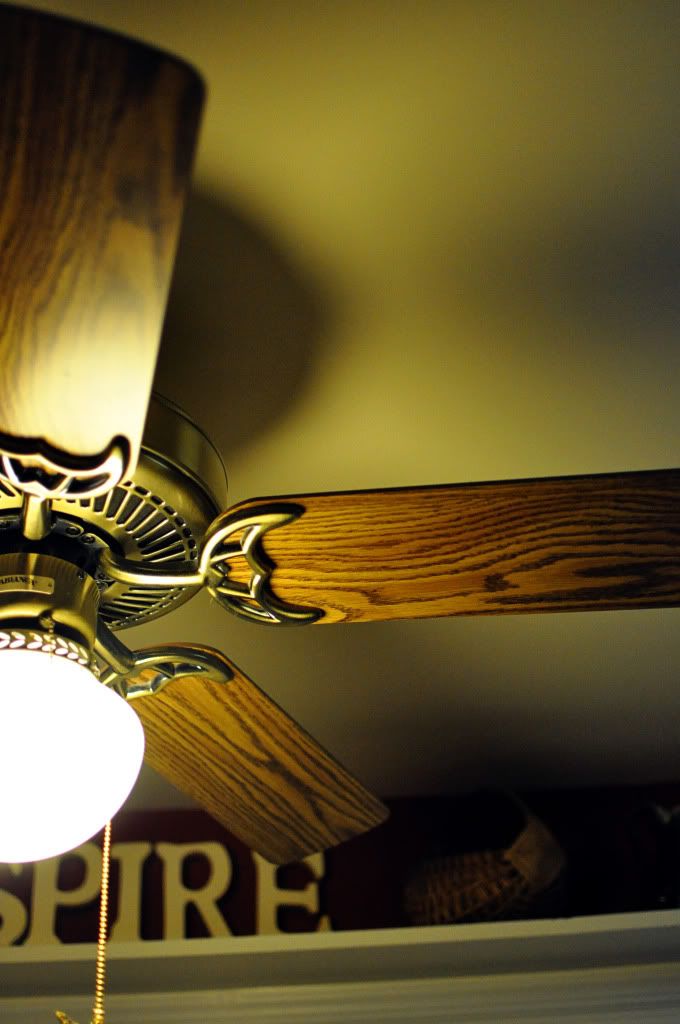 Sorry to all of my fake wood grain fan loving friends, but this is the ugliest fixture I've ever seen.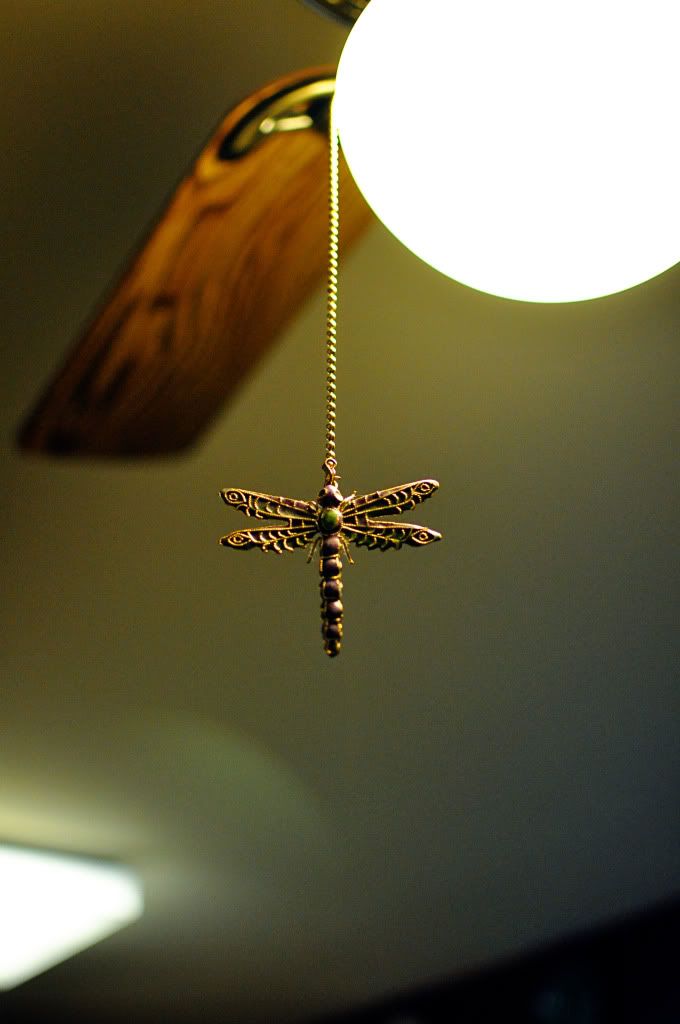 The only thing cute about the fan is this.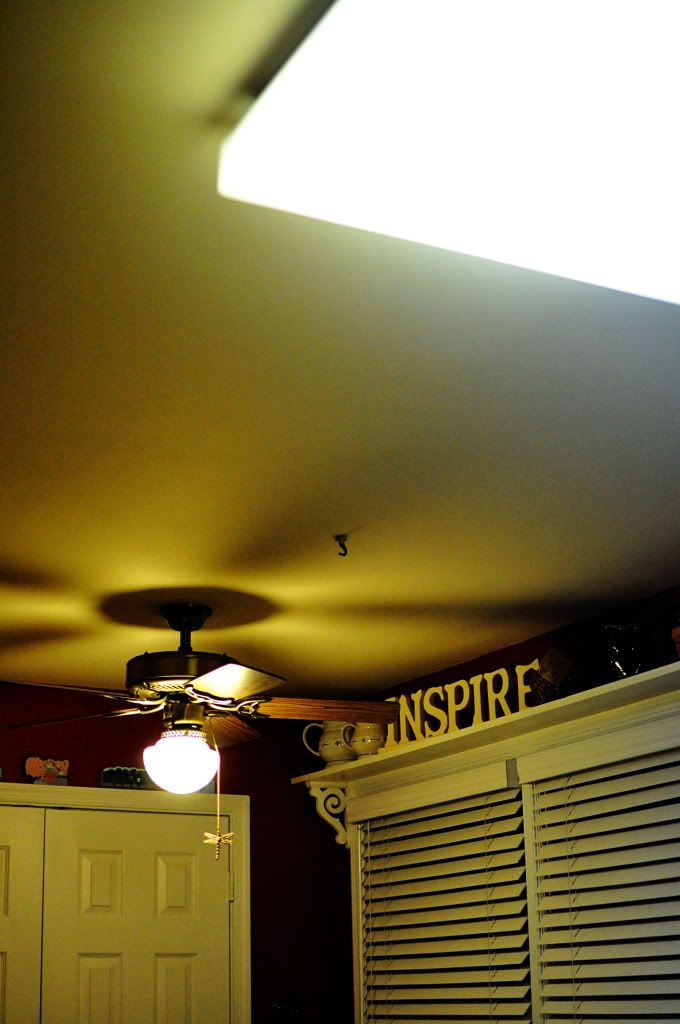 No. You're eyes are not tricking you. The room is green. I adjusted my camera's ISO several times, messed with shutter speed & white balance, did everything I could, but....still green.

Everyone who stepped into my kitchen turned green, too. Thanks to my gas station fluorescent light box and my 1984 incandescent disco globe.


Hello Mr. & Mrs. Shreck, welcome to our kitchen! Would you like a glass of green water?
Green cabinets.


Green dreams. Green eggs and ham. Sam I am.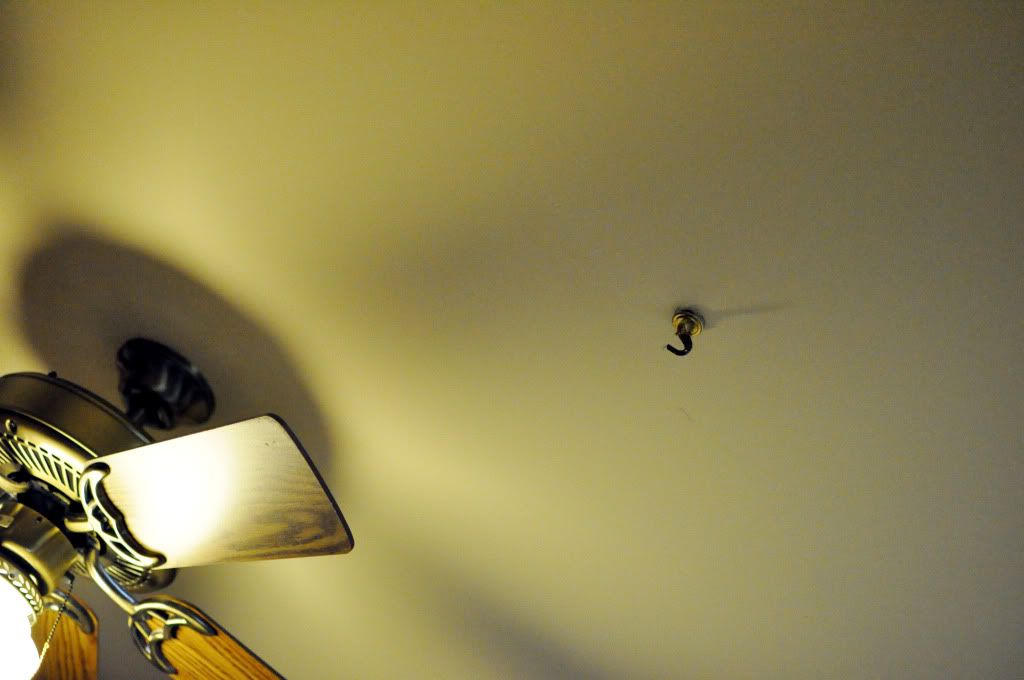 And that? Well, ha! Glad you asked. It's a hook.


Just a random hook that's been there for 6 years. Just hanging out. Watching me.
Tormenting me.
6 looooong years.
Why didn't you just pull it out of the wall? Glad you asked! Because Johnny said that if we removed it, it would leave a hole. And a hole would look ugly.
????????????????????????????????????????????
Sorry. This one is worth repeating:
????????????????????????????????????????????

Soooo.....LOGICALLY he left it there.....For 6 years. You understand, don't you?
You do? Then would you please explain it to me?
Stay tuned tomorrow for the results episode.
Hint: I LOVE MY LIGHTING MAN! Mr. Bill....you're gonna love him too.