On Thursday I attended the Navy wives coffee club luncheon.


Nancy & Sandy hosted this fabulous lunch at Nancy's home (in yellow)


The house was decorated beautifully for Spring. Yellow flowers everywhere!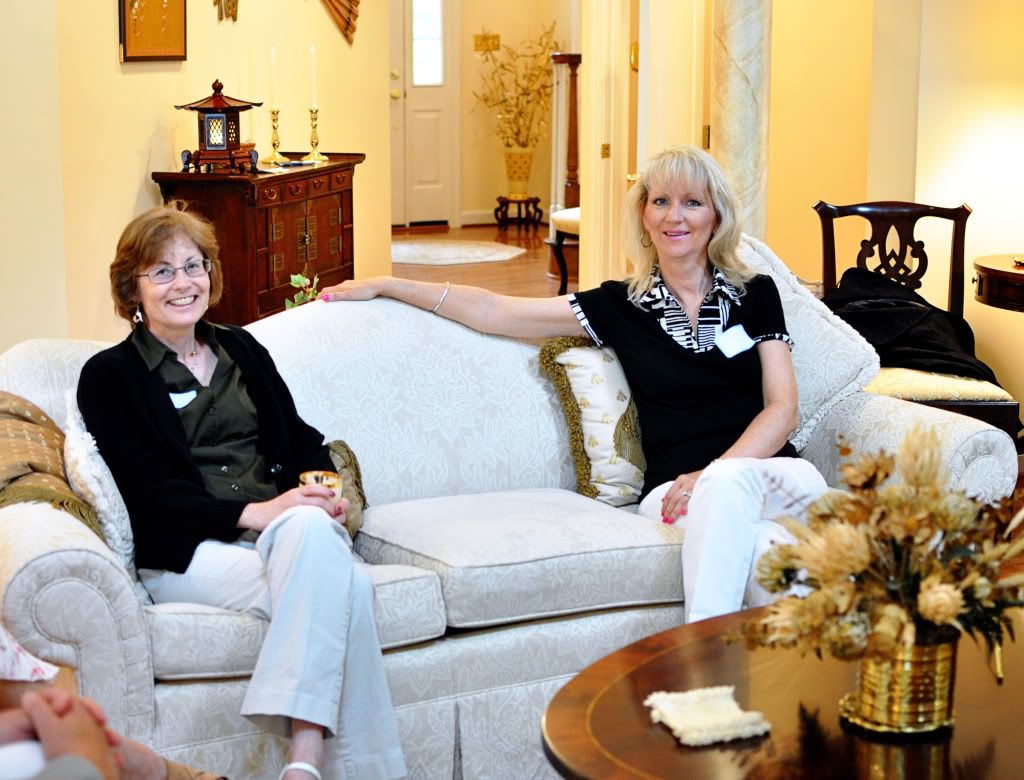 Teri & Joanne relaxing and getting caught up.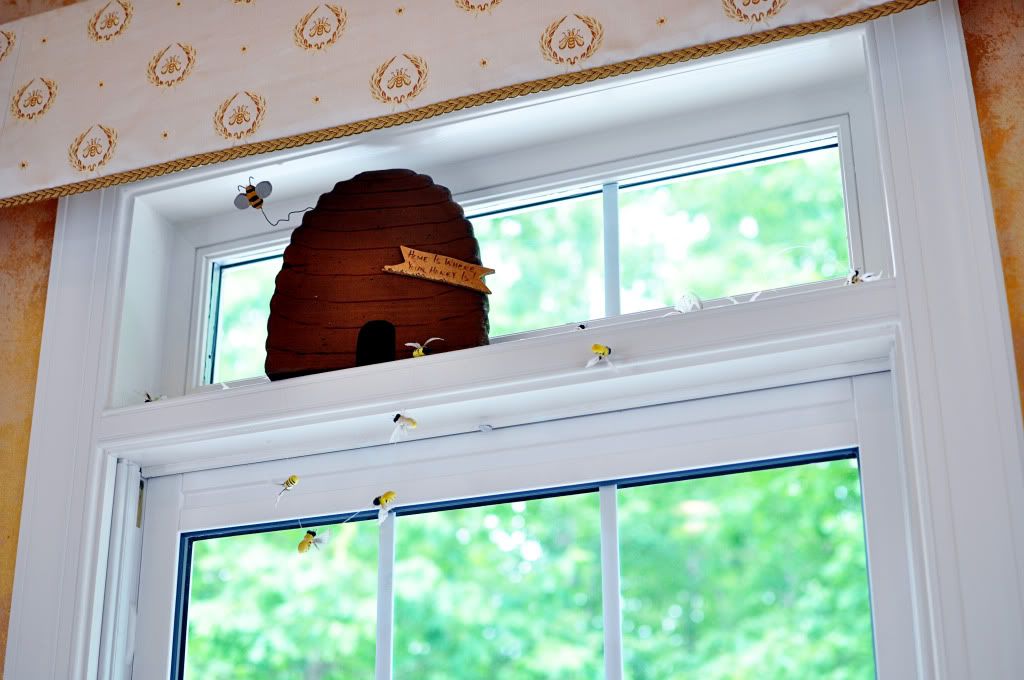 Nancy collects "bees" and there were tiny bees tucked all over her home. Adorable!
She even has a dedicated "bee room."


It's darling. See the teeny tiny bees on the walls?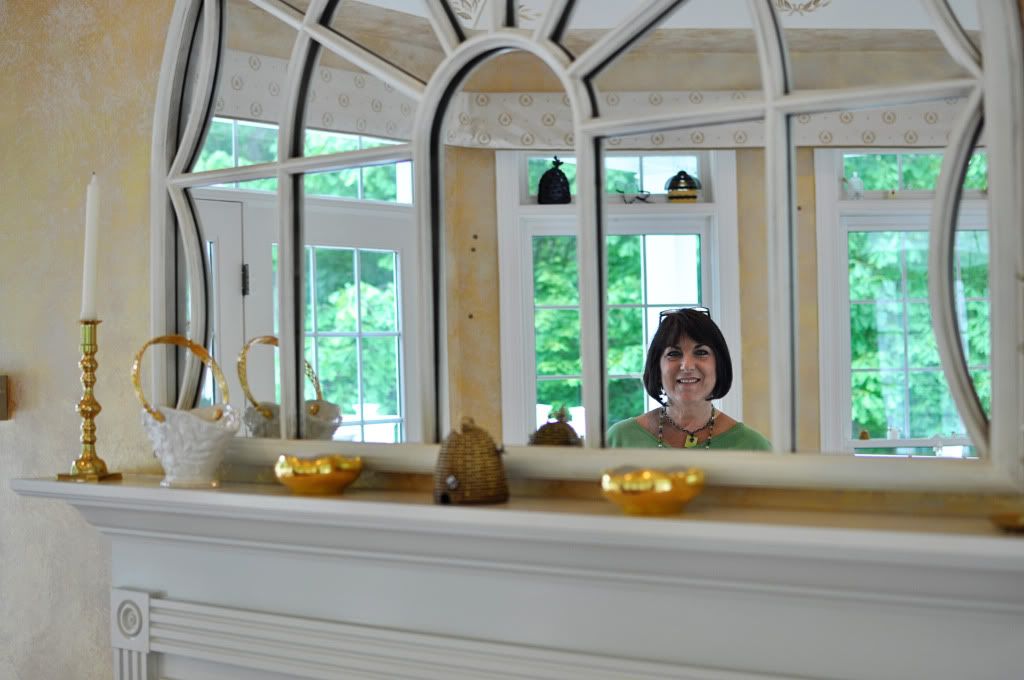 There's one of my favorite people. Hi Pam!


Teri is getting some more of the wonderful coffee punch. Sandi gave me the recipe! Want it?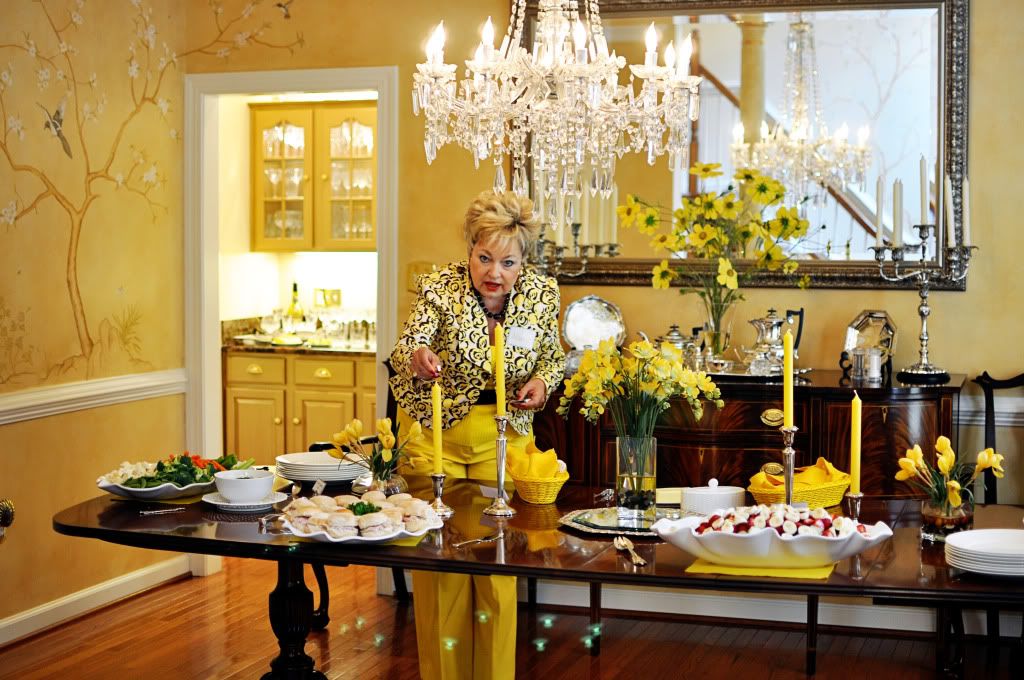 "Put down your stupid camera, get over here and help me light these temperamental candles."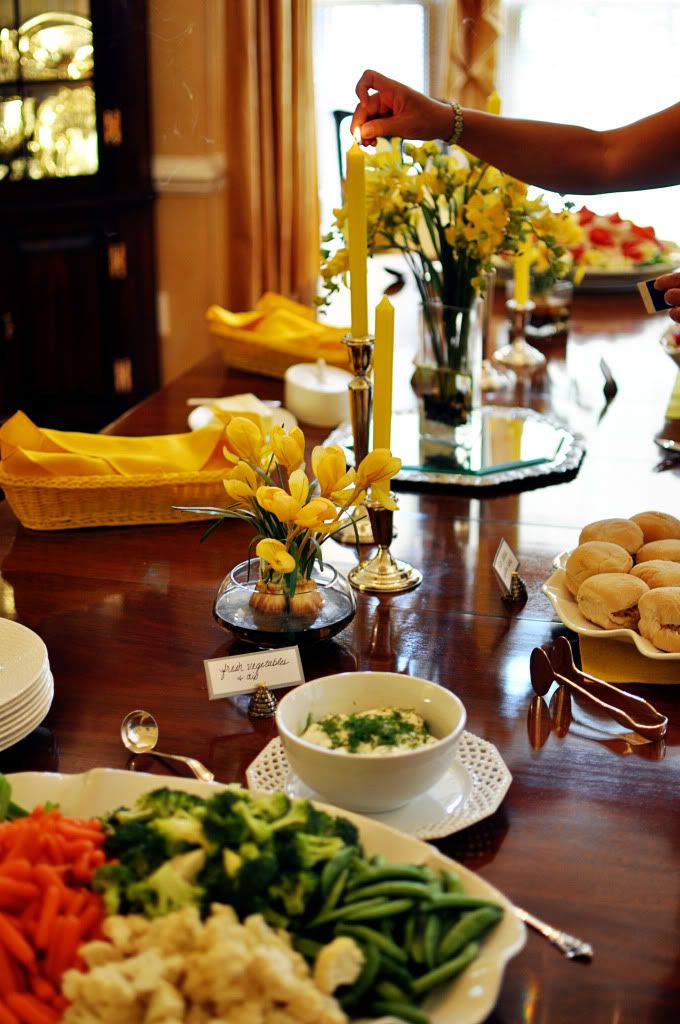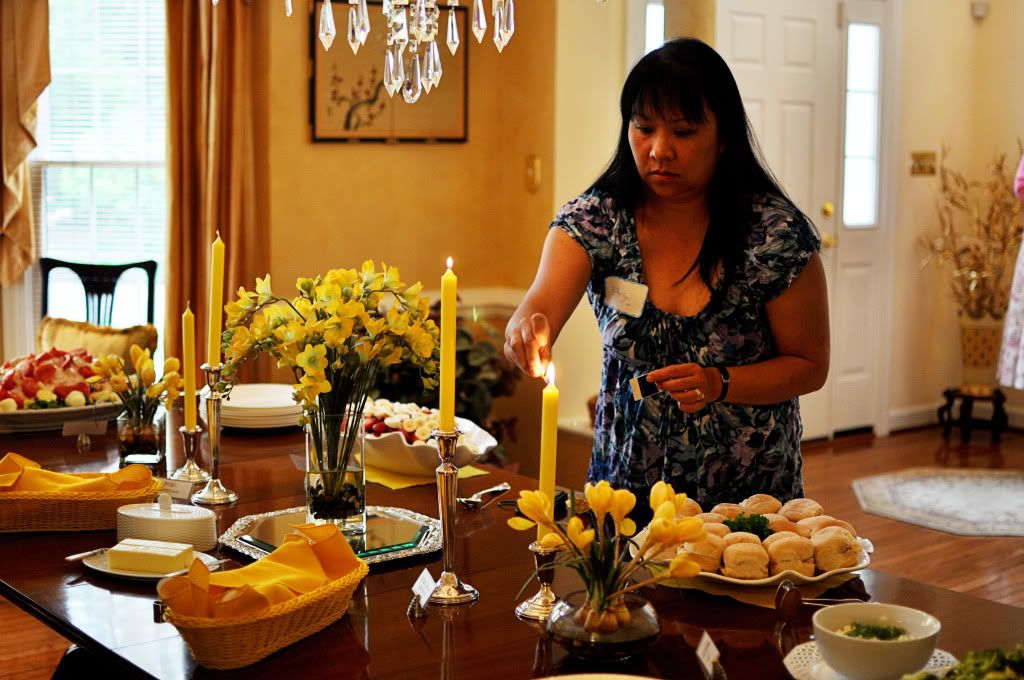 Shelly got the job done. I am unable to put down my stupid camera. Sorry.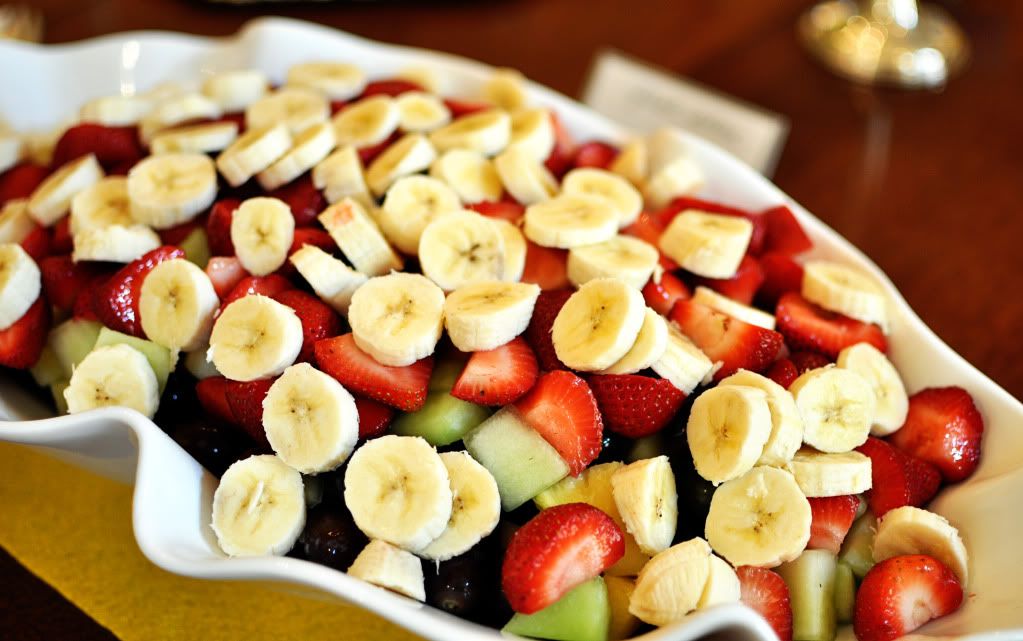 Mmmm....Wish I could have just taken the entire bowl to my seat and dug in.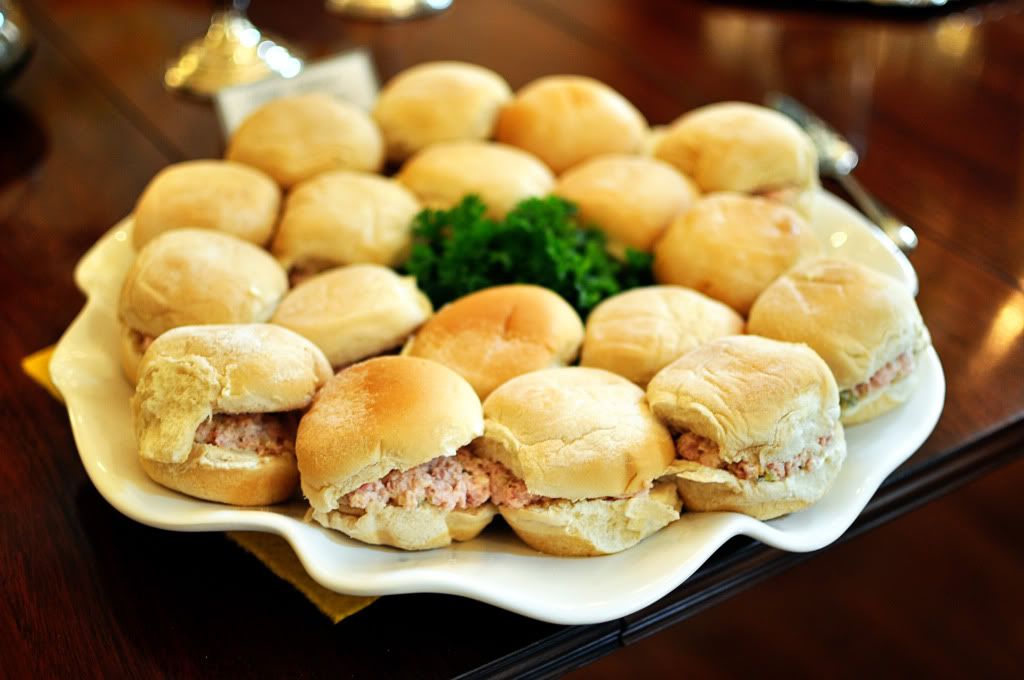 Chicken salad sandwiches. Delish!


Cobb salad. I can still taste the crisp bacon and home made dressing.


And don't forget dessert!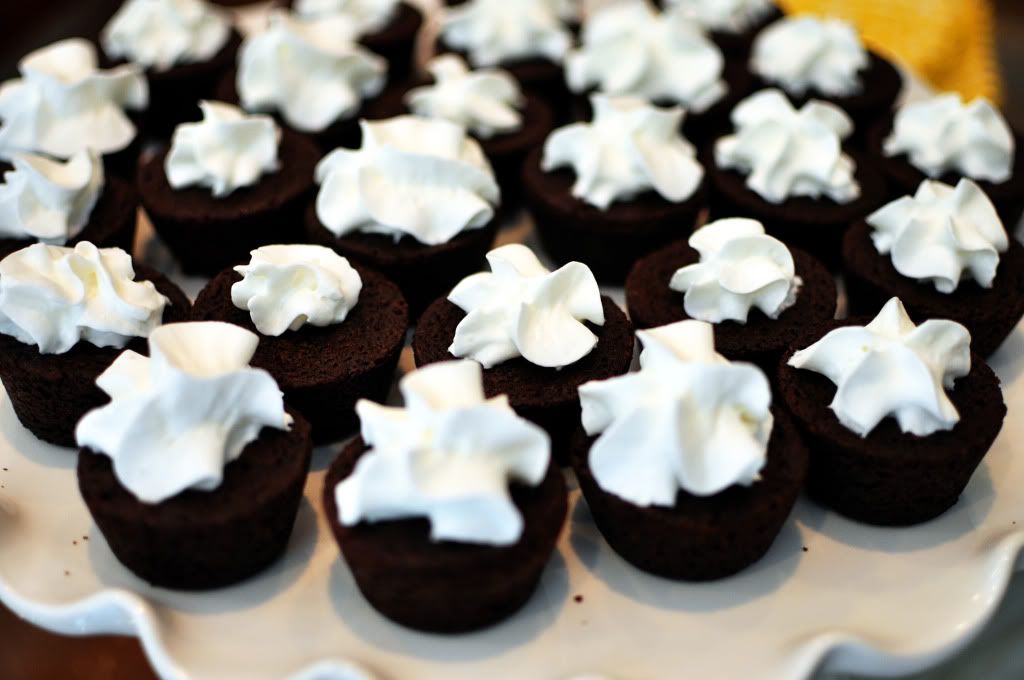 Brownies....and there were lemon bars, too. Forgot a pic. DOH!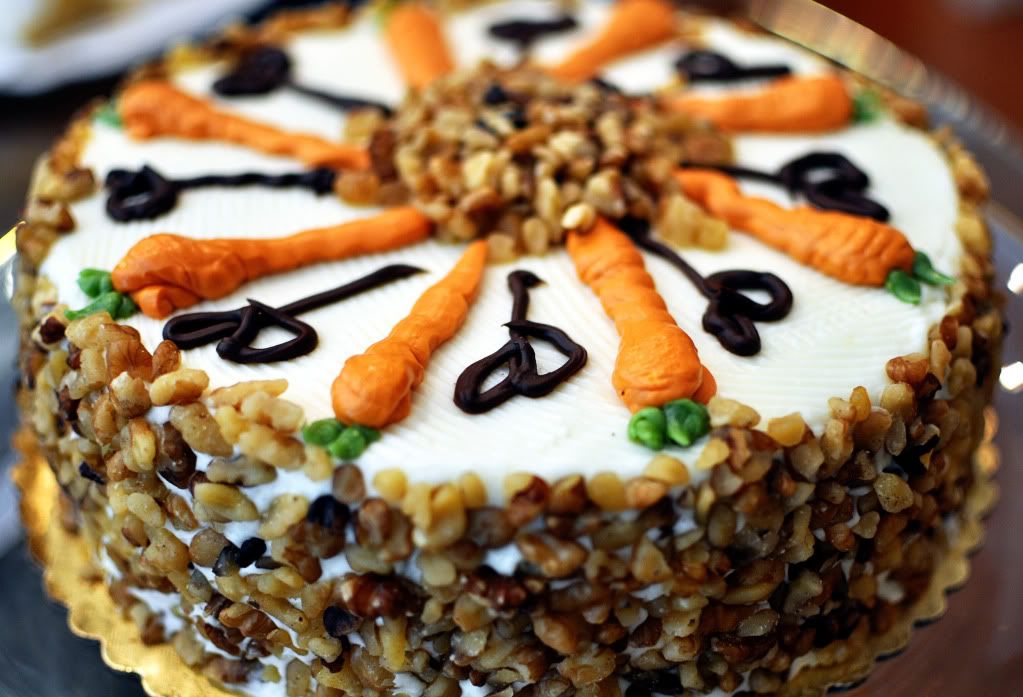 Okay, can we just pause a moment and listen to the angels singing? Thank you.


This was the most devine carrot cake I've had in 12 years ~
My wedding cake is still the best carrot cake I've ever eaten. Ever!
(My Mother-in-law baked it ~ she's a super amazing cook)

~ Mirror, Mirror, on the wall-I just wanted to show you my new black onyx necklace! ~
Me? Who meeeee? What? Yes, I ate a slice and I will not apologize.
I may not fit in my jeans next week, but I will still not apologize.
That cake made my eyes roll to the back of my head.
Whole Foods made it ~ Run, don't walk, and buy one today. You will NOT be sorry.
Thank you Nancy & Sandi! We are so spoiled. I love our get togethers. What a great group of women.


Have a great weekend ~ I know I will. My hubby will be home again tonight so I'll be in heaven.......... xoxoxo

(UPDATE: His flight was canceled. Storms. So.......we try again today.)