My Johnny has been working very hard; studying, studying, writing, testing and testing and.....
FINALLY!! He passed his exams!!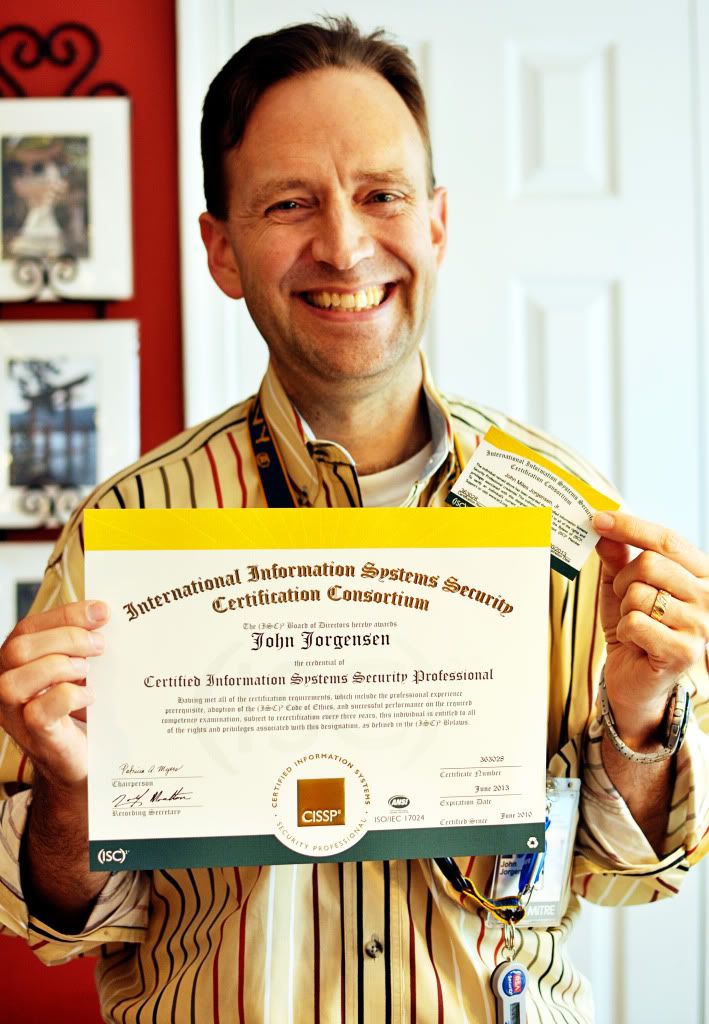 My sweetheart is a CERTIFIED Information Systems Security Professional!
What does that mean?
I'm not sure!
But I'm so proud of my honey bun. All I know is it's something he's prepared for & worked very hard for since last Fall and now he's got his certifications for work. Plus, he gets to add those cute little "CISSP" initials on his new business cards and he gets more kisses from me!
Just kidding. He gets those anyway ;o)
I'm so proud of you, Johnny xoxoxo
But you
still
have to take out the trash, my love. We wouldn't want you to get a big head or anything...