Shopping!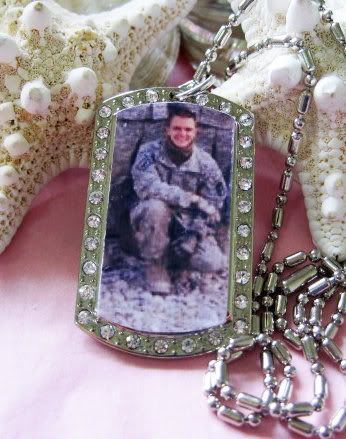 I saw this advertisement through "Army Mom Strong" online today. Josh isn't even gone yet, but I am SO getting this beautiful blingy silver dog tag necklaces to support my little hero. I'm going to put a pic of him graduating boot camp in it. His first day as an Army soldier, Awww... find the ordering link
HERE
.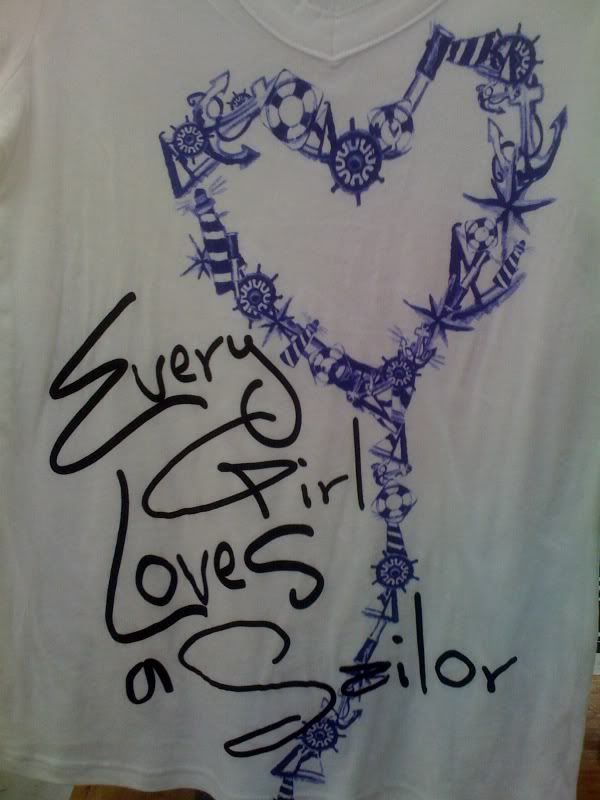 My sister got me this t-shirt today, isn't it adorable? I love it!
"Every Girl Loves a Sailor"
Perfect! Thanks, Kat xoxo
And for herself?


Yes. Perfect. Oh my God, hilarious!
From Stupid Factory? Good grief.
And the BEST shopping that was done today?
Ready?


Guess where the 3 of us are going?!?!?!?!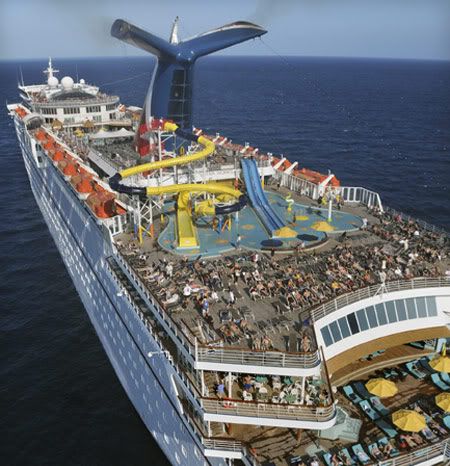 We got our tickets today! Oh, I'm totally riding that slide!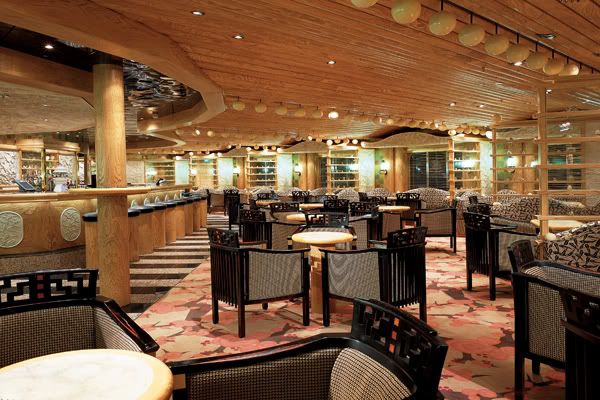 Drink, please...


Shows every night!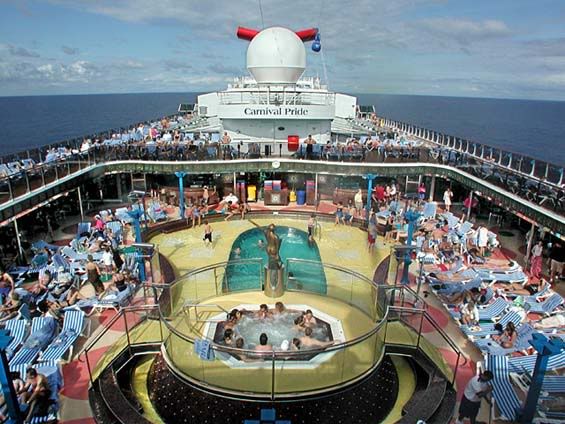 Move over hot tub peeps, Johnny & I plan on clocking some hours in there with ya.
Josh didn't want to go on an "old people's cruise" so we caved and booked Carnival Pride - which is totally known as the party boat, something going on 24/7. He'll be in heaven, I know it.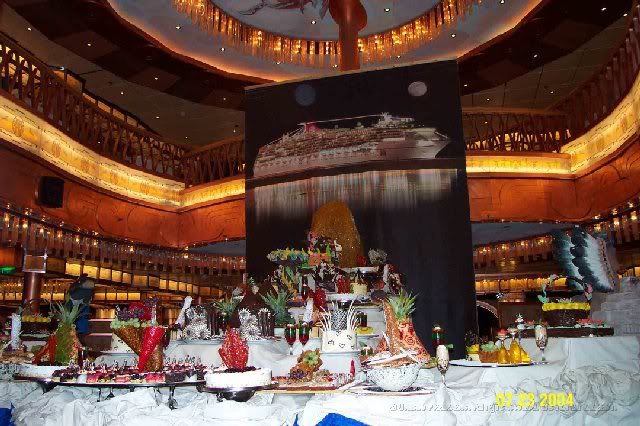 Oh, the food...God save me.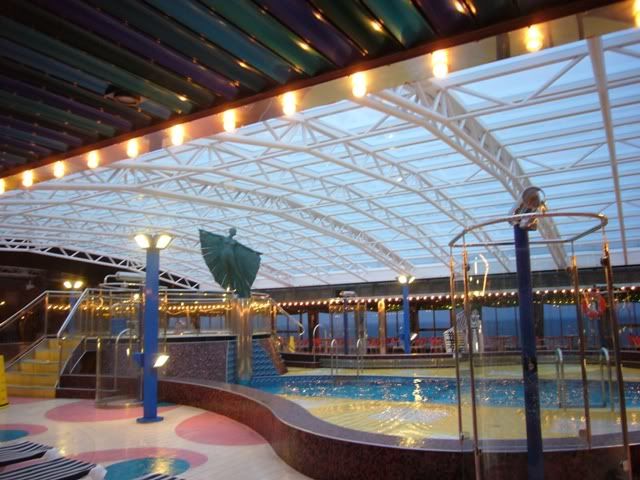 Indoor swimming...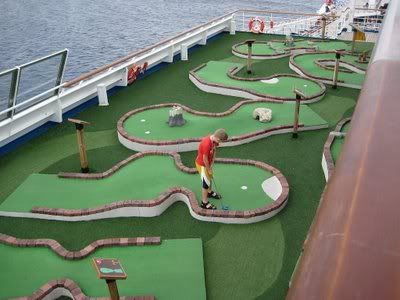 Putt-putt anyone?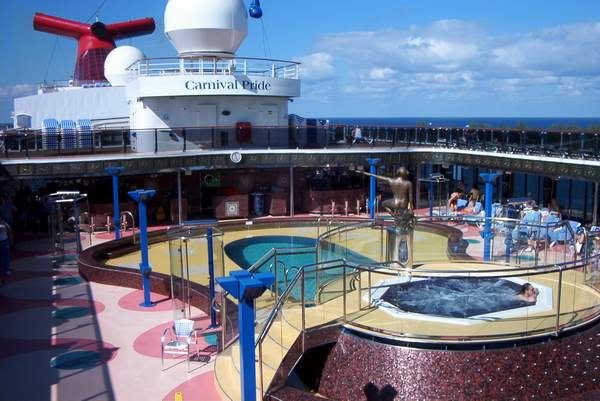 We wanted a peaceful getaway with Josh before he goes off to boot camp and Josh's sweet friend since the 6th grade is going to house/dog sit for us. She's excited to stay in our home and take care of our baby girls for us so we can get away with our big grown boy ~ I'll make sure there's lots of goodies here for her to eat :O)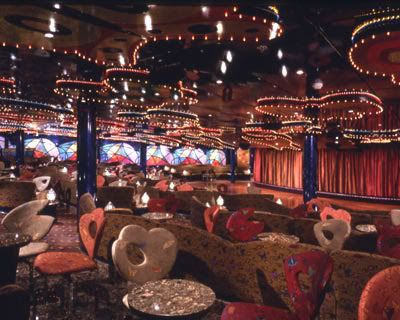 We are looking forward to a fun family vacation together; I treasuer any moment we have to make memories. I'm getting so sad at the thought of our boy leaving the nest...
Memories...that is, if we even SEE Josh once we board the cruise ship! Haha!


This is our room ~ with a balcony so we can see all the islands as we pull into port visits.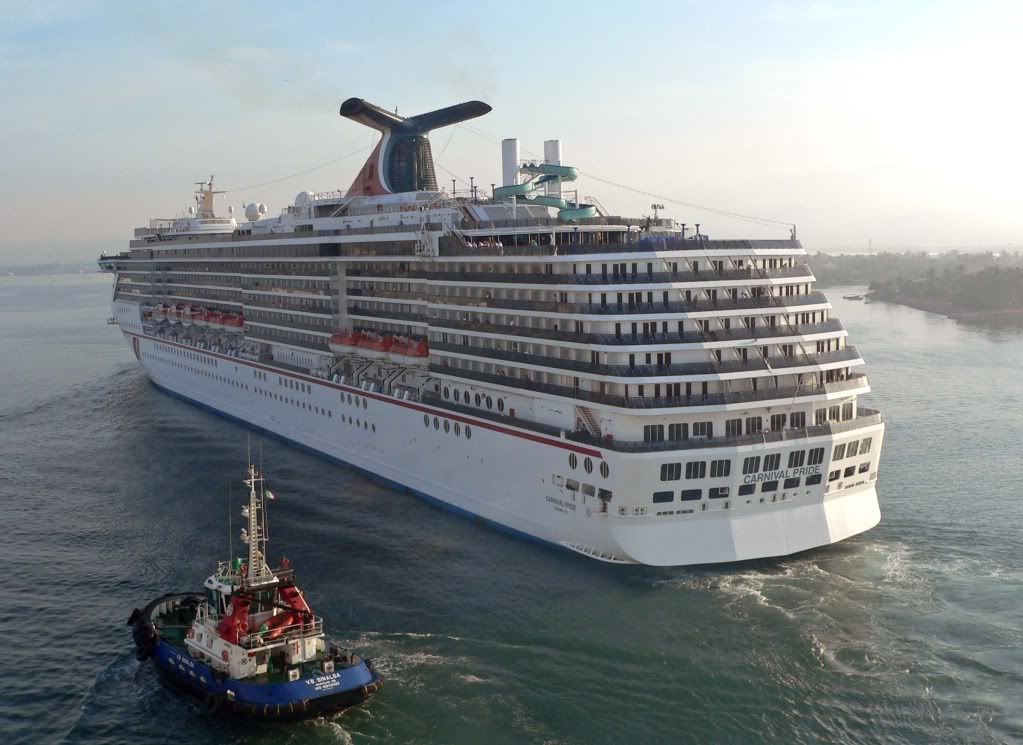 Two decks up from the life rafts in the exact middle is our room....see it? With an extended balcony. I'm so excited! We can have our morning coffee outside at sea. Oh I can smell the ocean already. It's been 4 years since our last cruise and it's time! The living room couch purchase can soooooo wait for awhile :o)

The ship is 88,500 tons, has a crew of 930 & 2,124 passengers ~ I'll be the one in the big sunglasses with an umbrella drink permanently mounted in my right hand. And at night we will be going to the show and then dancing. You can bet your life savings on that one, sister.
Florida & Bahamas! Here we come. I'm ready to become a Bahama Mama!