Today is exciting! It's the final stage of our home lighting project that seems to have been going on for decades....but it's only been 2 months. Still, to an impatient girl, that's long, looooong time.
My rooms look like they're dressing up for Halloween. Sorry. It's how my mind works.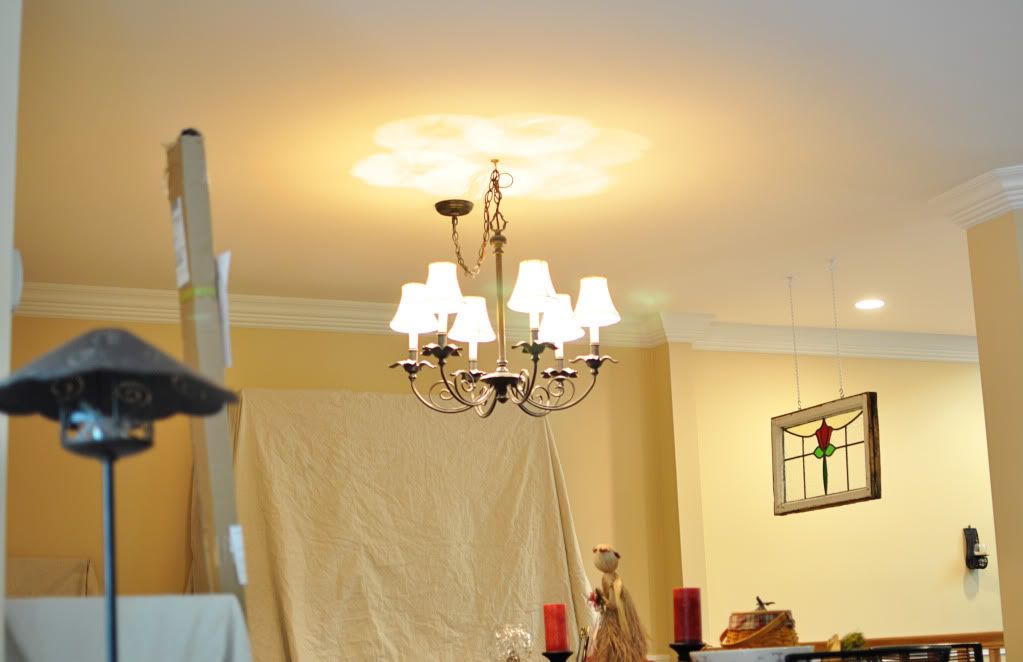 Right now all I have in my Dining room is my hanging chandelier. They are going to put in recessed lighting all around the edge of the room.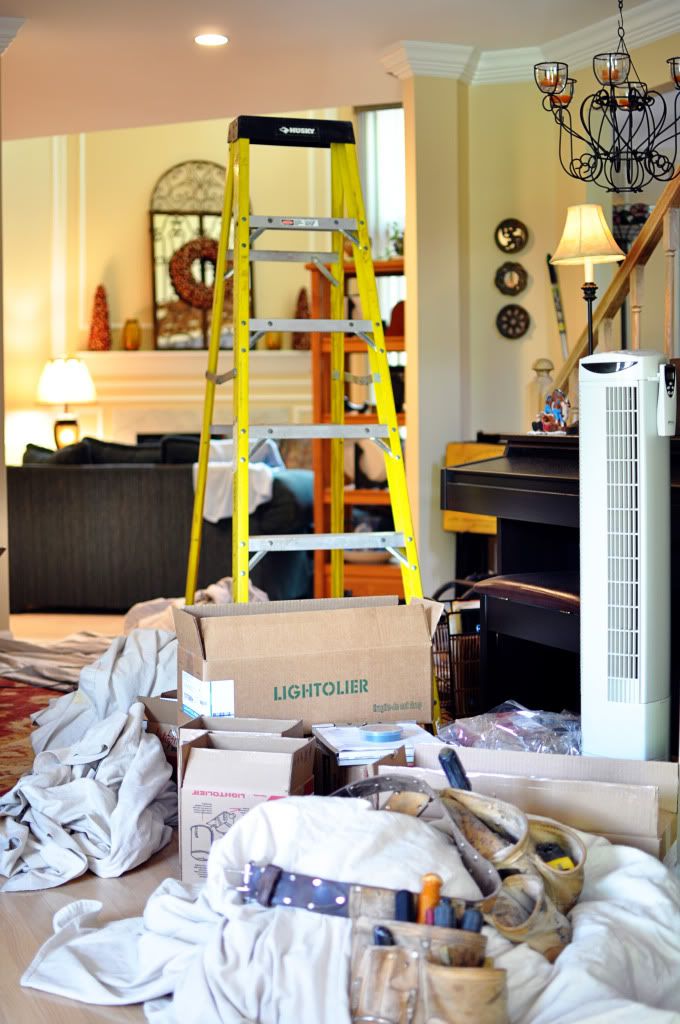 Bill & Tyler come with a lot of "stuff."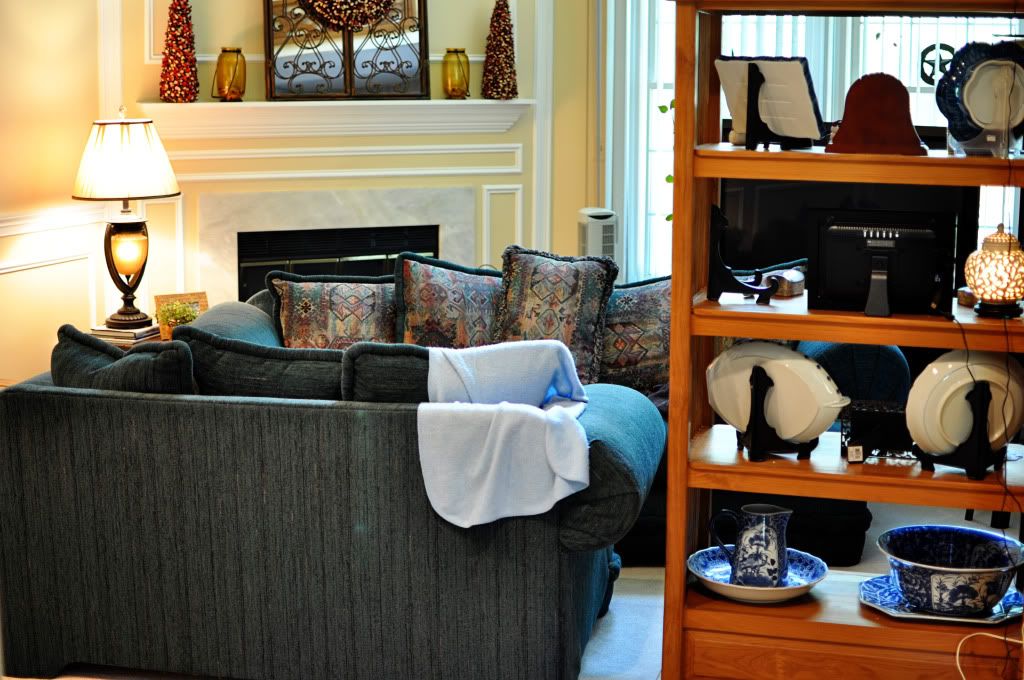 And I loooove how they've redecorated my main level; cramming everything I own into one huge pile in the middle of the living room.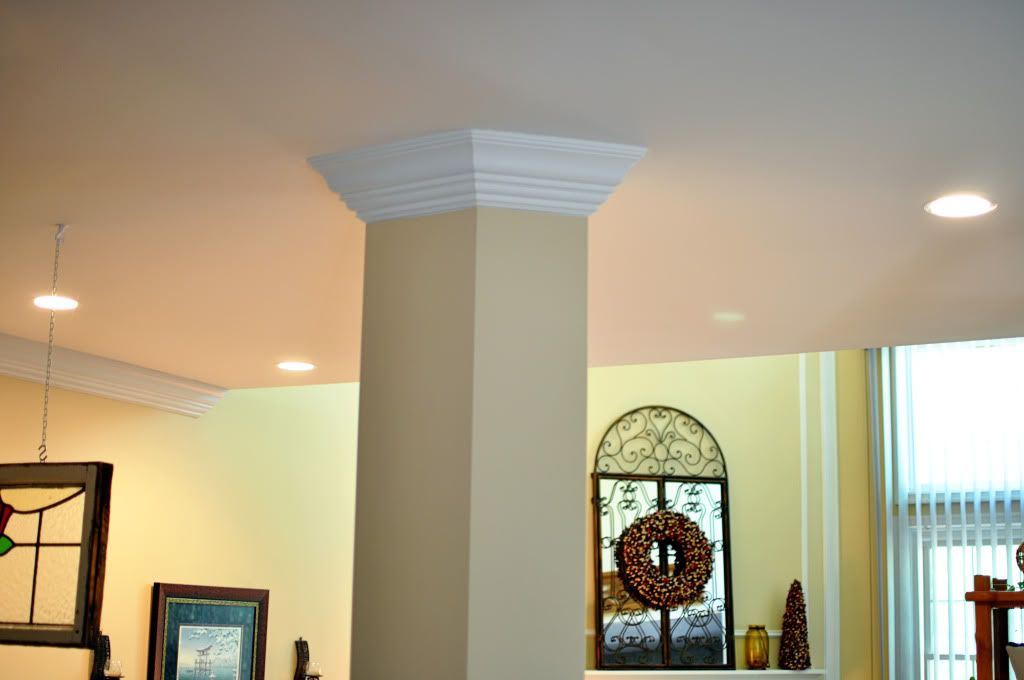 But that's okay with me because look! I got lights!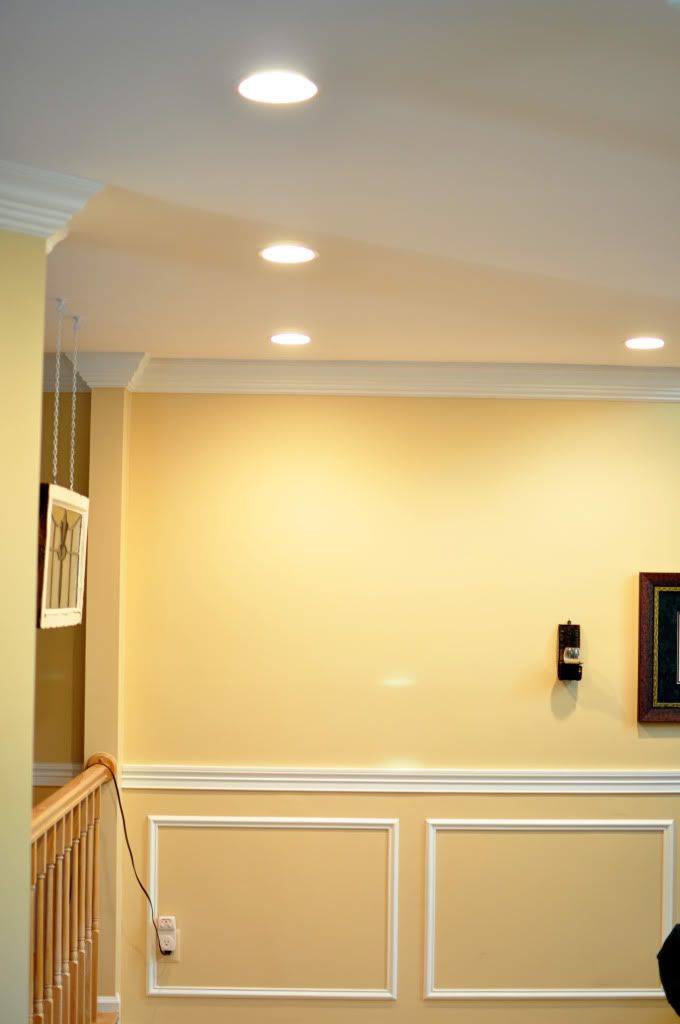 Woo!! Hoo!! That's all I got to say about that. And they listen to 80's rock while they work so double thumbs up! Me likey.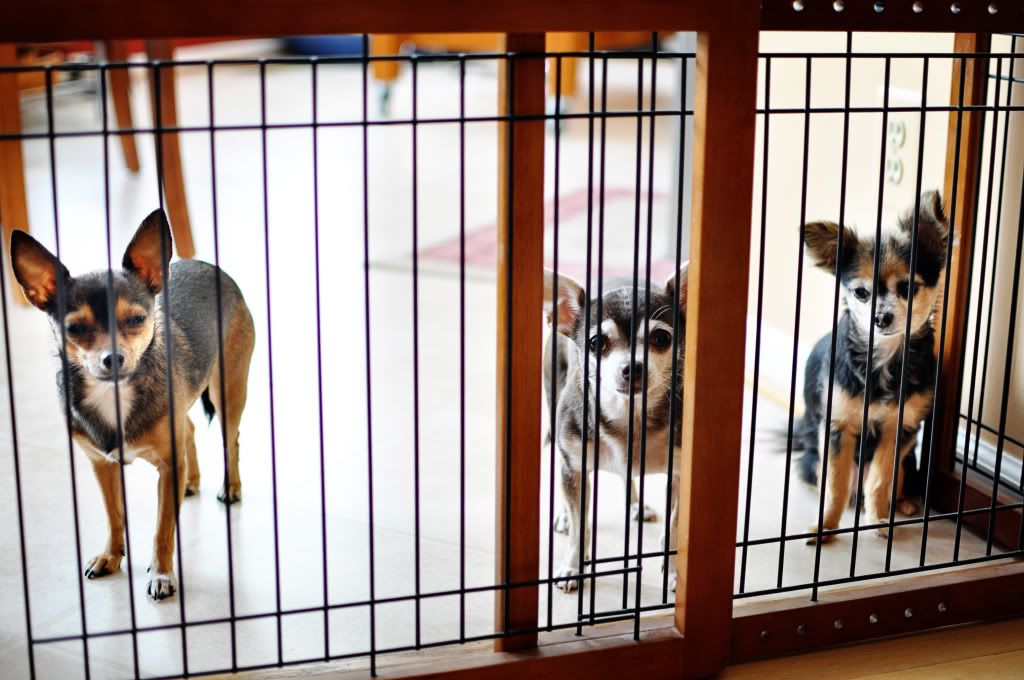 There are 3 little girls in the house, however, who are NOT happy. I wonder who.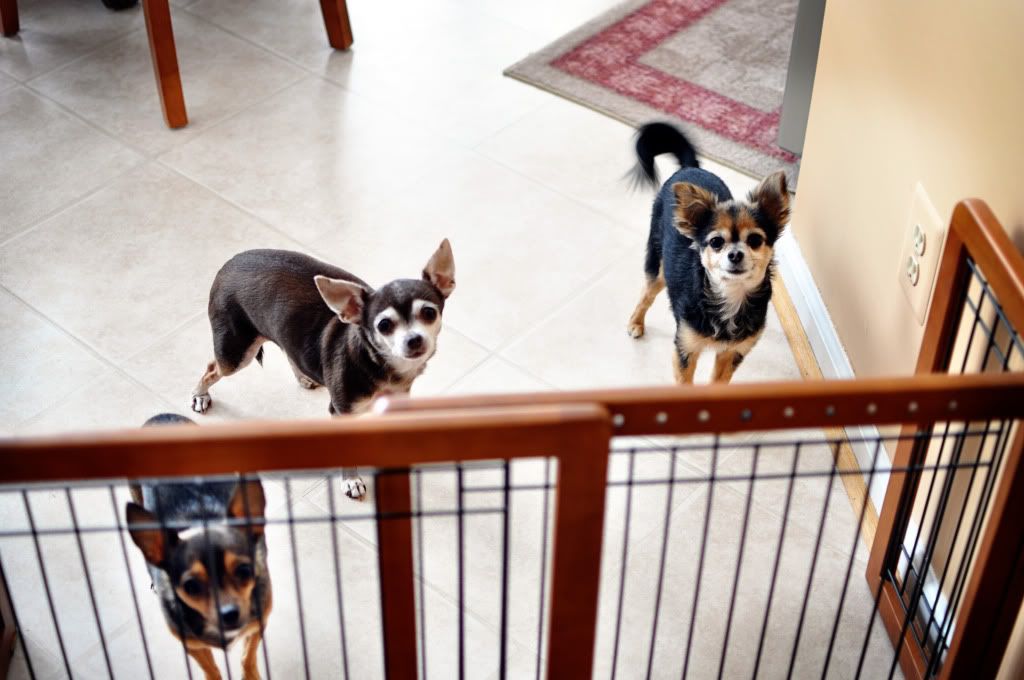 They are giving me the stink eye from behind the kitchen baby gate. It's working. I feel guilty.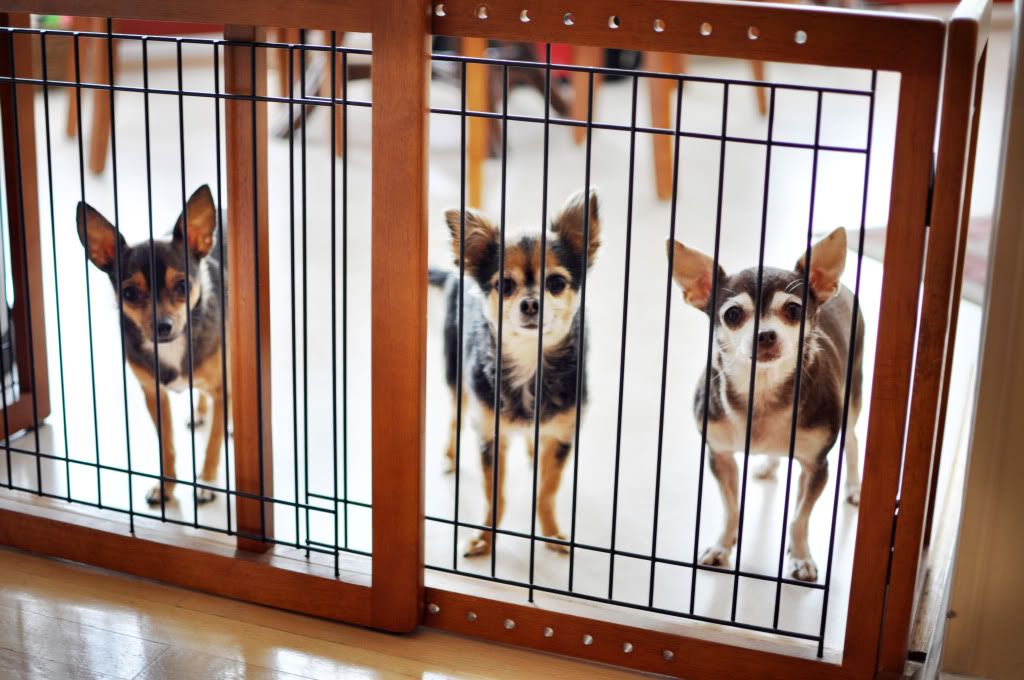 But not enough to let them out, Baah-Hahahahaha!
Later on I get my huge ceiling fan in my living room. That high ceiling has been begging for one since we've moved in. I've finally found a crew that is willing to tackle the 20 ft ceilings.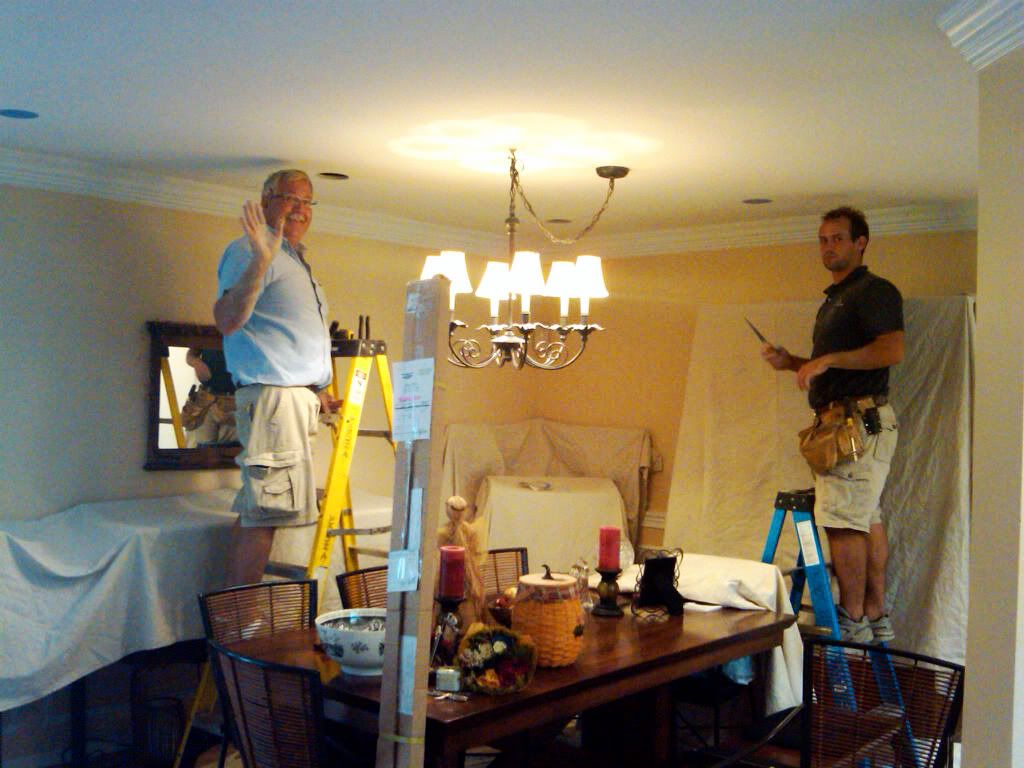 Bill & Tyler say HI! (And HELP!) Nah. They're brave. They can handle it. I'll post a cell phone pic of the new ceiling fan later today. I'm excited! It comes with a remote control, very cool. Haha. Punny. Sorry.
This past weekend I finally finished sifting through all of the Peoria pics, over 550 of them! (Jack & Mary, a CD will be on its way tomorrow!) I can't wait to share some of the fun stuff we did with my 4 blog readers (tomorrow), but I'll close for today because my house is being torn apart! But in a good way.