Our lighting project ~ phase 3 ~ is complete! And there is no way I can really convey the results, but I tried. Most of the following images are cell phone pics...
So Bill & Tyler had to go way, Way, WAY up there ~ the 20 ft. ceiling to install my fan.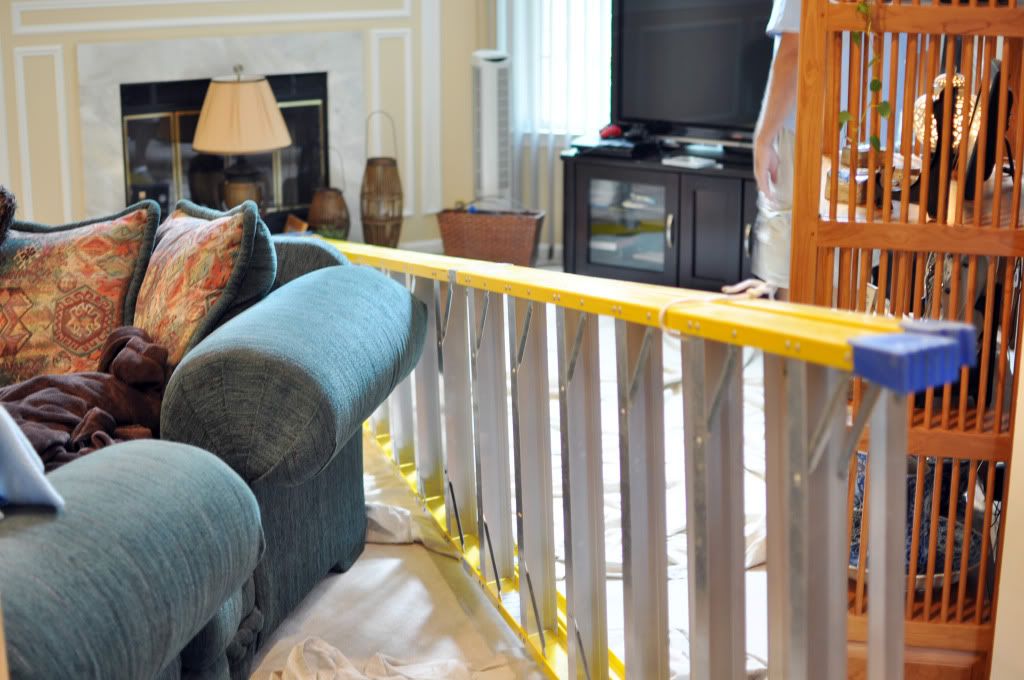 The ladder they had was over 16ft and filled my living room from end to end.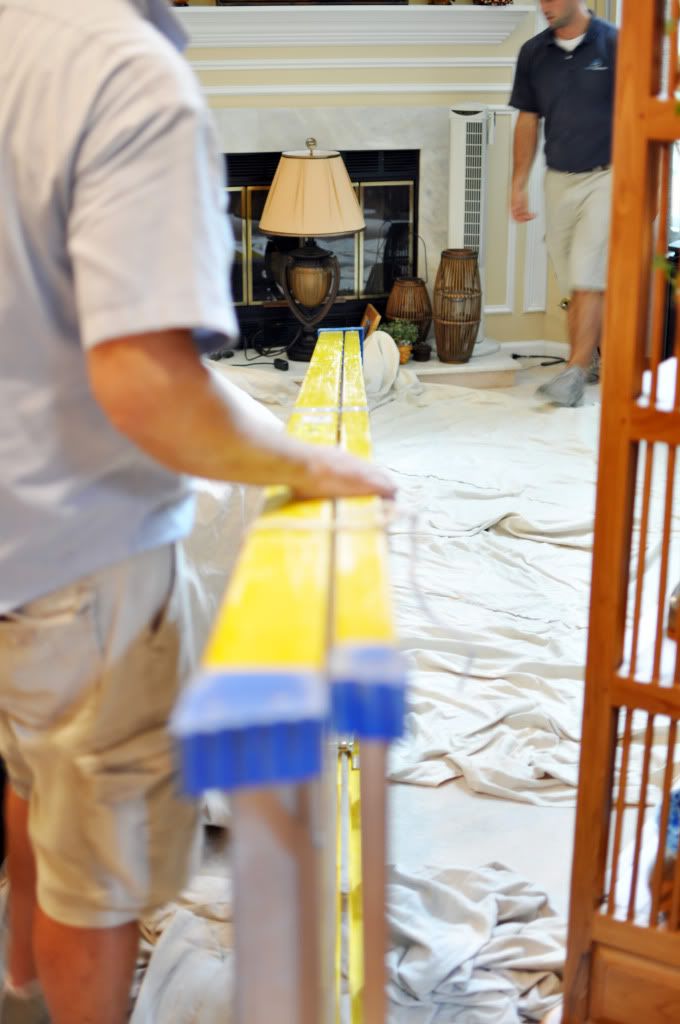 I had never seen a ladder that long before. True story.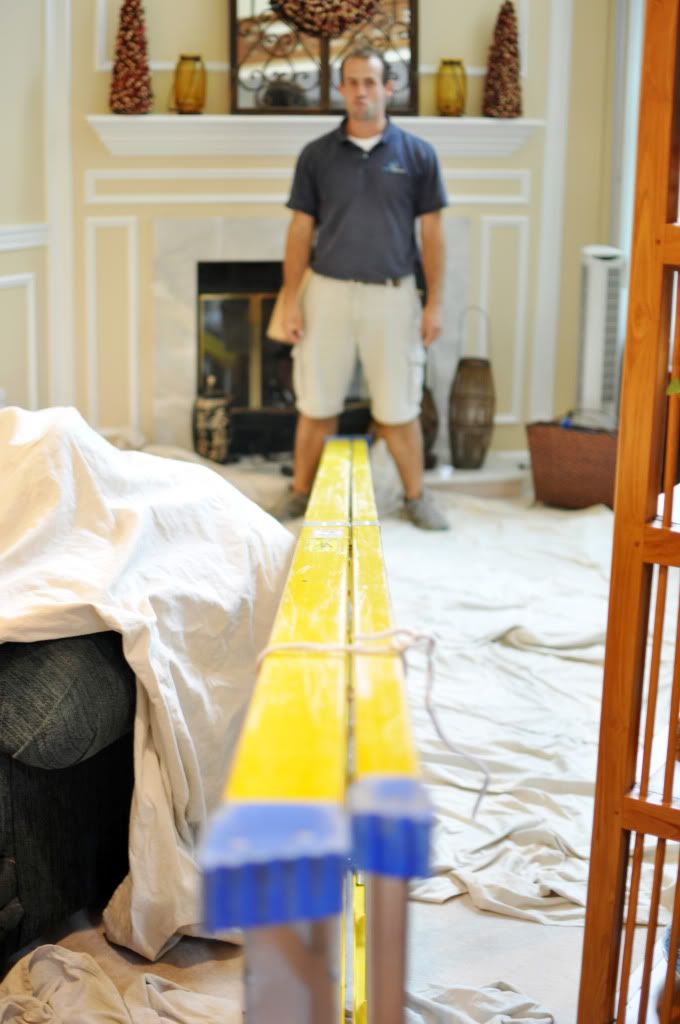 Poor Tyler. He was so confused and blurry.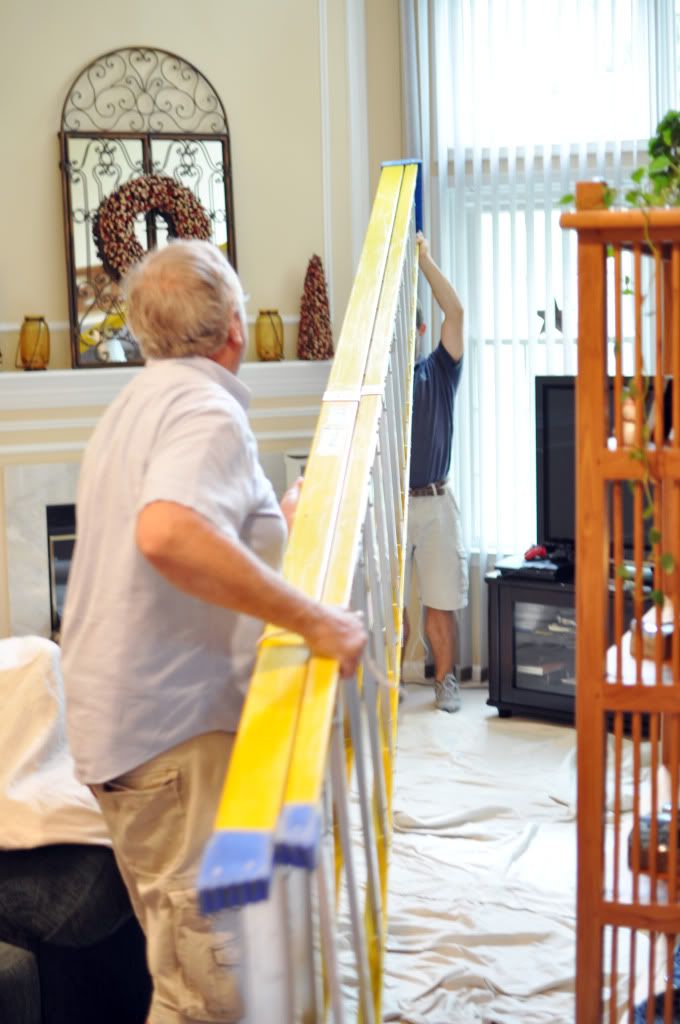 They finally figured out how to lift the ladder without breaking everything in the room.


And when the ladder was opened it literally went from one side of the room to the other!
In the end, there was only ONE man who was (1) brave enough (2) insane enough (3) tough enough and let's face it... (4) insured enough to go the distance.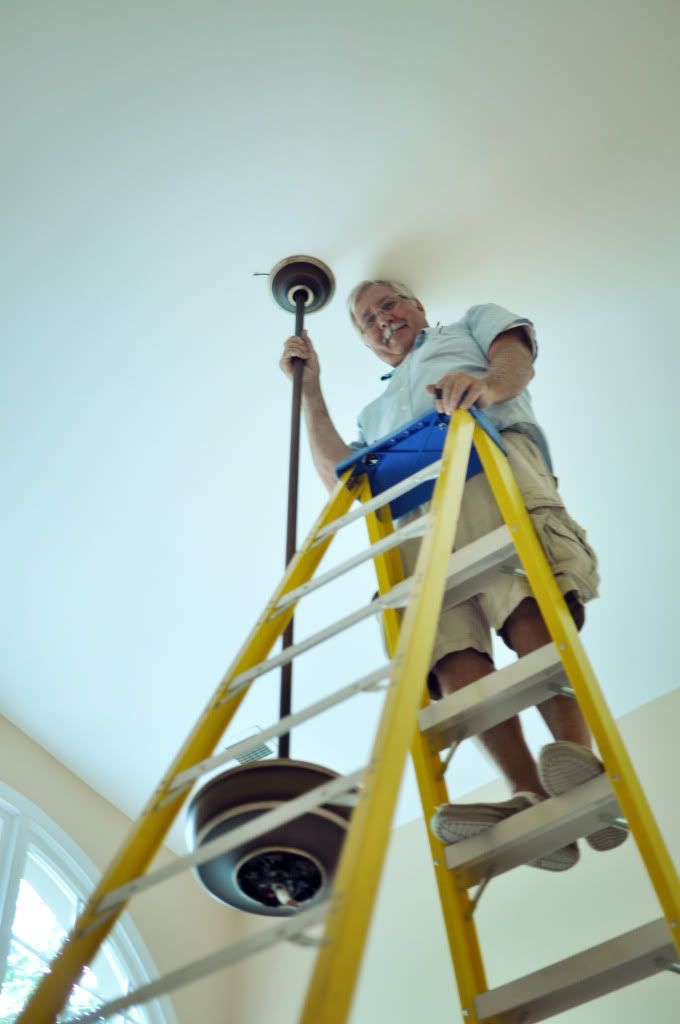 It's

SUPER BILL!
Something as small as getting a ceiling fan may not sound like much to some of you, but let me tell you what having a 20 ft. ceiling with NO circulation does to someone who is...let's say...going into a phase of life where she experiences "personal summers" is like: H. E. Double L. Yes, people. That's spells Hell. I said it. Don't judge me.
And now I'm in Heaaaaaaaa-veeeeeen! Happy Brenda :o)


Huge mess aside, look at the lighting!


Worth it. Totally worth it. Why didn't we do this years ago?


Oh. Kids in college. Haha. Yup.
Sorry this pic is so darned fuzzy. But really, it's amazing what a little lighting can do. Johnny came home and just laughed like a kid on Christmas morning. Maybe we're just getting old and these weird home improvements are really lame and boring. Oh well, I don't care. It's made our day!!