Last Saturday I had the pleasure of photographing the little princess Sophia for her family's Christmas card. What an amazing learning experience that was and I'll forever be grateful to her parents for letting me have some time behind the lens to capture their pretty girl.
Here is a sneek peak of some of the images:
Is she just not the cutest little thing you've ever seen?!
Sophia was having so much fun picking little red berries so they became part of the theme.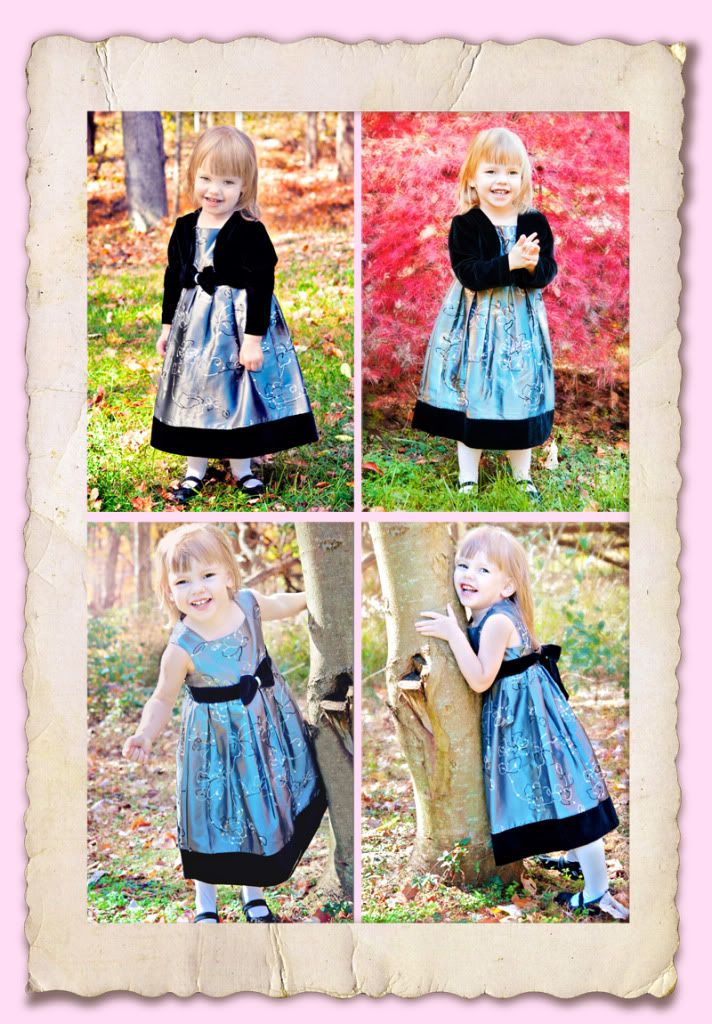 Her silver dress just sparkled.
I had so many issues with lighting, let me tell you. Sun flares galore from behind that tree (but it kind of adds a dreamy effect, don't you think?) and shadows from the sun through the trees on their faces was a fight in an of itself...I could go on and on. I learned SO much that day. Mainly, I am not fast enough for a 2 year old. I wasn't prepared to set my shutter speed as if I were photographing a NASCAR event. Lesson learned.
In the end I think we got some cute pictures and we ordered the 5x7 Christmas card, yay! I might have permission to post that after Christmas, but not yet...we don't want family to see it just yet.
By the way, don't you just love these beautiful blog frames? They were designed by Annie Manning from
Paint the Moon Photography
. She's a delight and very helpful if you have problems ---> (I have
been
her problem on more than a
few
occasions, ha, but she emails me right away and provides great customer service. Check out her website, blog and gorgeous (photoshop & elements) textures and actions
HERE
.
Thank you for the experience Lori & Al! With a cutie patootie like Sophia, every picture is adorable.