Johnny took the day off from work today so that he and I could metro in to D.C. to see the traveling exhibit of "The Terra Cotta Warriors" at the National Geographic Museum.
This is copied from the website: Soldiers. Charioteers. Archers. Musicians. Generals. Acrobats. Nearly 2,000 years ago, thousands of life-size clay figures were buried in massive underground pits to accompany China's first emperor, Qin Shihuangdi, into the afterlife. Their discovery outside the city of Xi'an in 1974 is one of the greatest archaeological finds of the 20th century.
We were looking forward to it as our biggest regret when we lived in Japan was that we didn't fly over to China and see them in person as well as the Great Wall.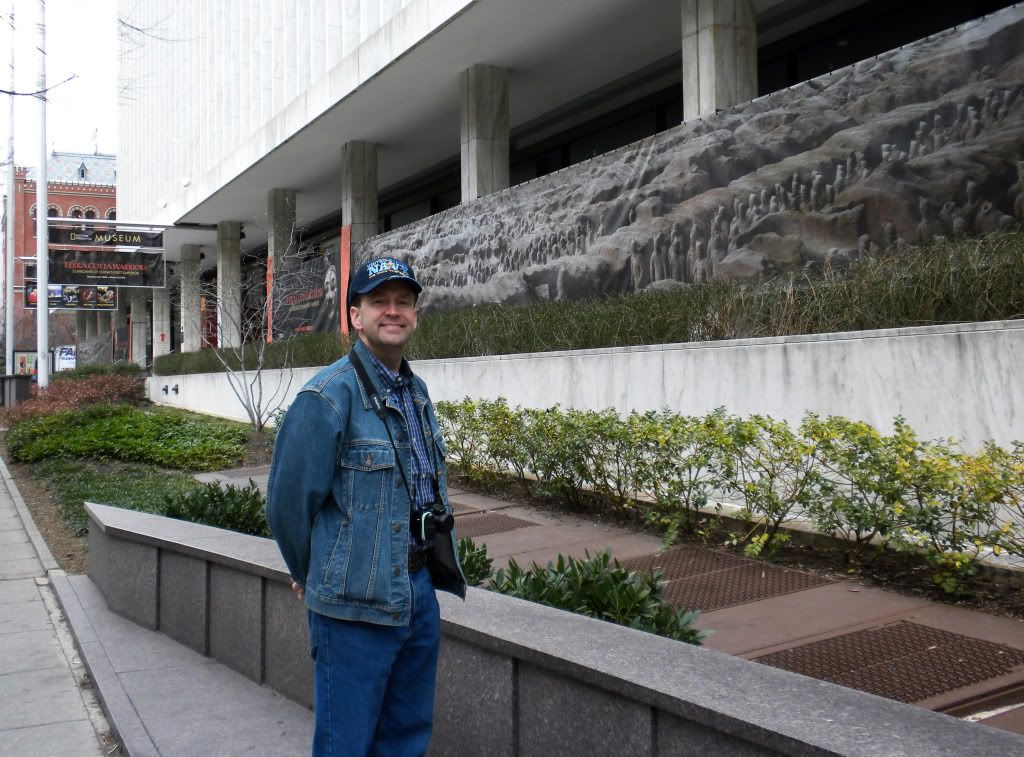 We've never been to the National Geographic Museum and we've lived here 8 1/2 years.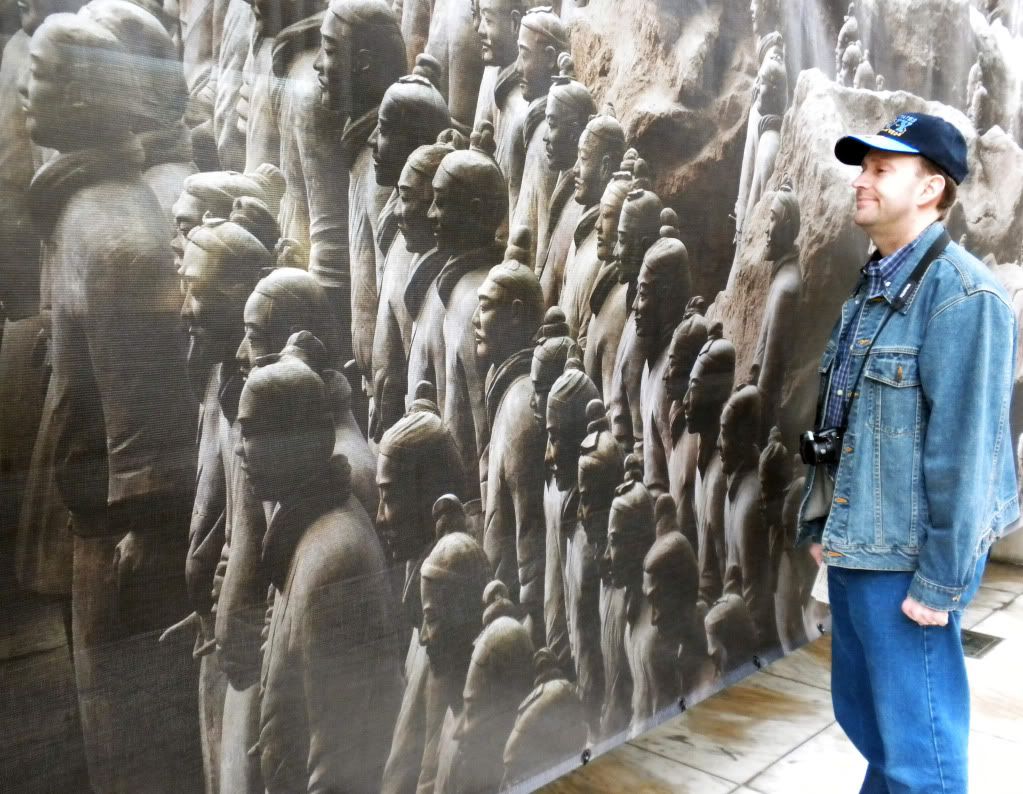 I can hardly tell you are there, Johnny! You blend
right
in.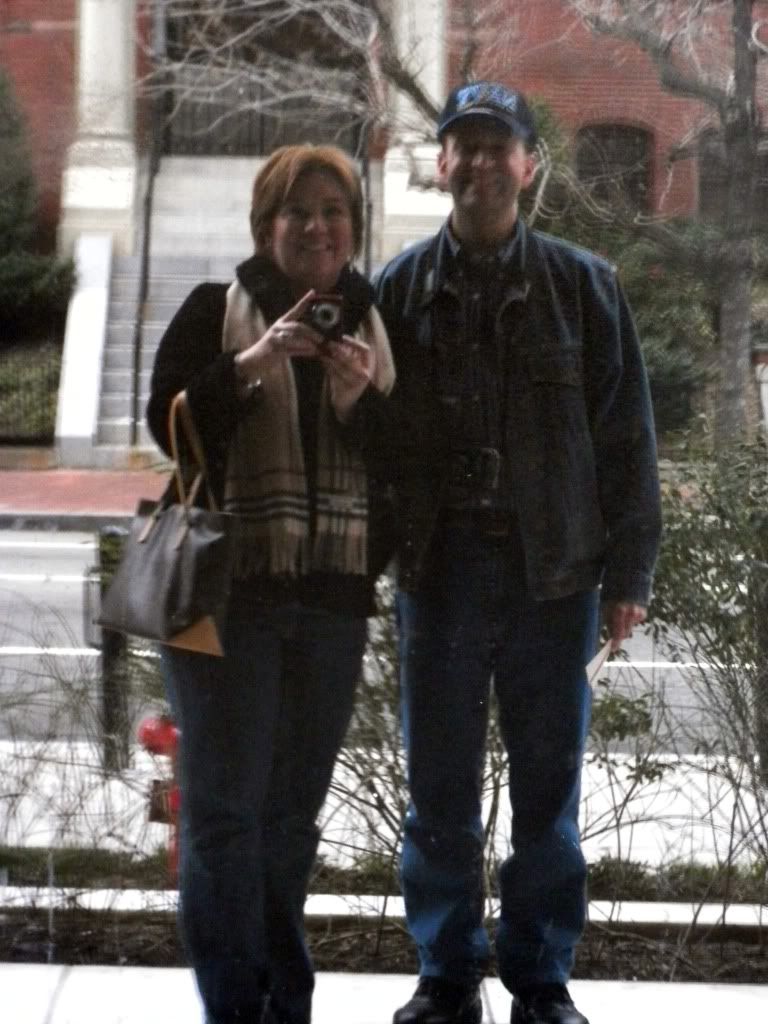 To see more about the exhibit you can go to
http://www.terracottawarriorexhibit.com/
Also there's a short video at:
http://www.warriordc.org/
(on the right of the page)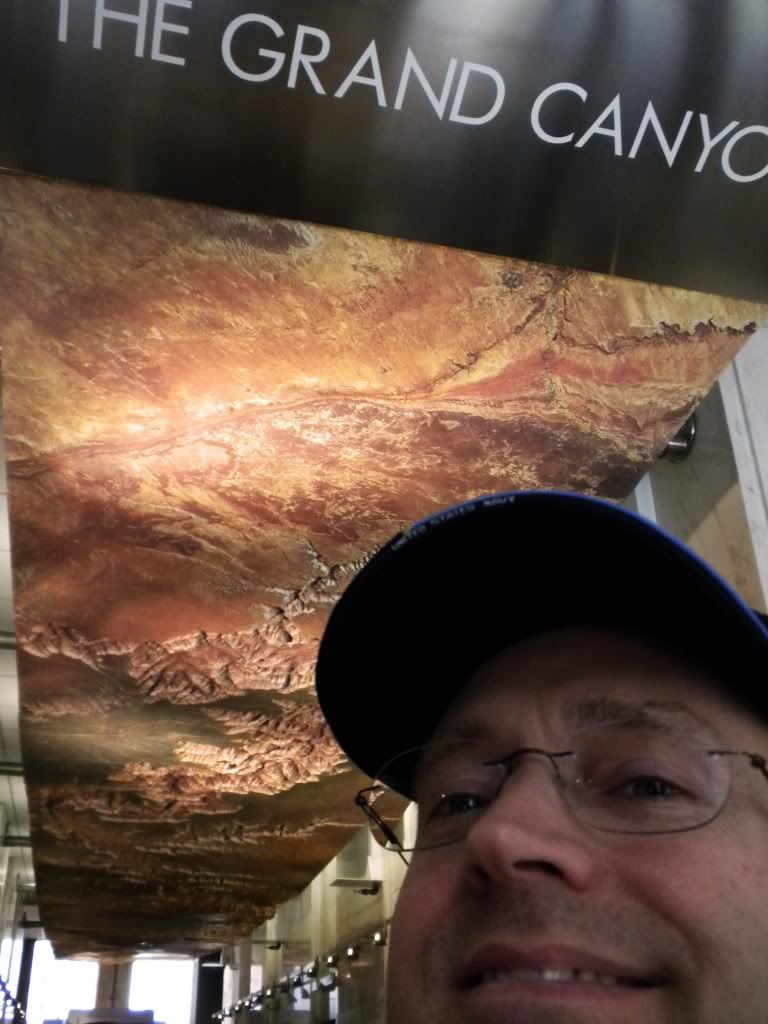 Johnny was really in his element being that he loves military history. He read every single word & description and he rented audio tour.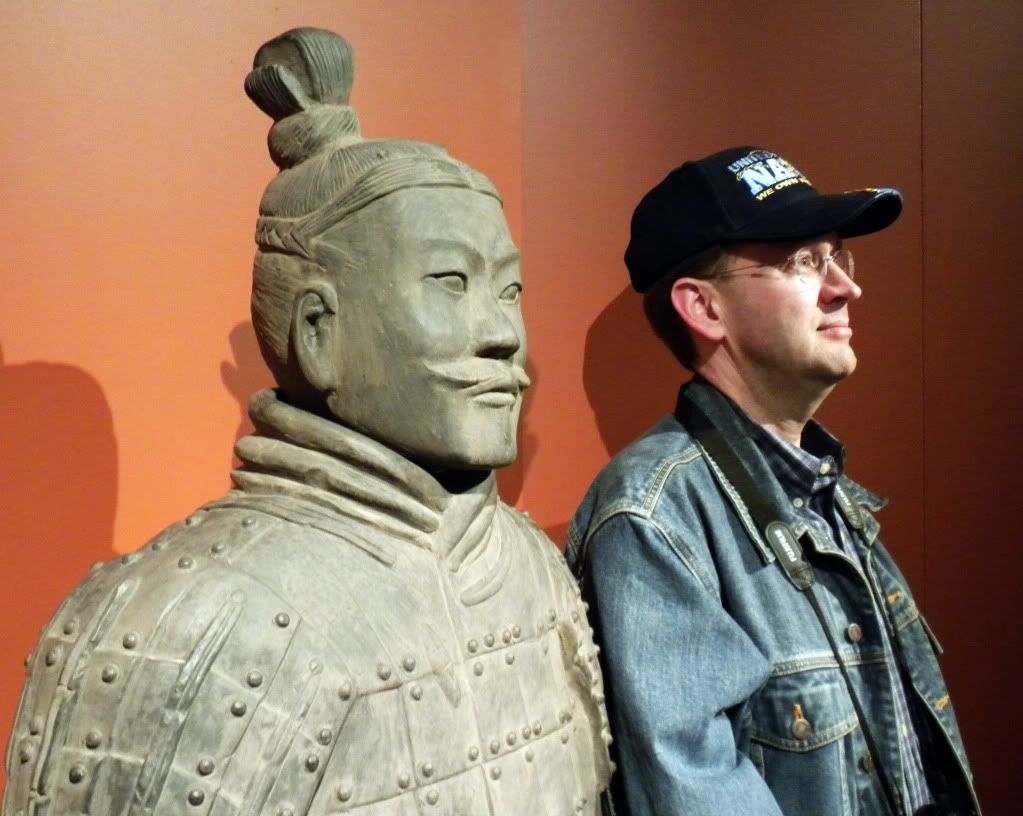 I was humbled to be in the presence of two warriors. I think you'd better watch your back, Johnny! He looks pretty tough and I see him eyeing your hat. Be careful! I think he wants to cover up that knot on his head. The boys in the locker room make fun of him. It's sad, really. If the two of you went full mortal combat, I wonder who would win.....Let's GO! THROW DOWN!
Oh...I see...He won. Sorry, Johnny. You're a lover, not a fighter & that's what I like about you. Well, I can get you another hat, that's ok. Your hat does look good on him, though. Gives his uniform a little "pop" of color. (Don't ask, don't tell).
Now we have a

TERRA COTTA NAVAL WARRIOR!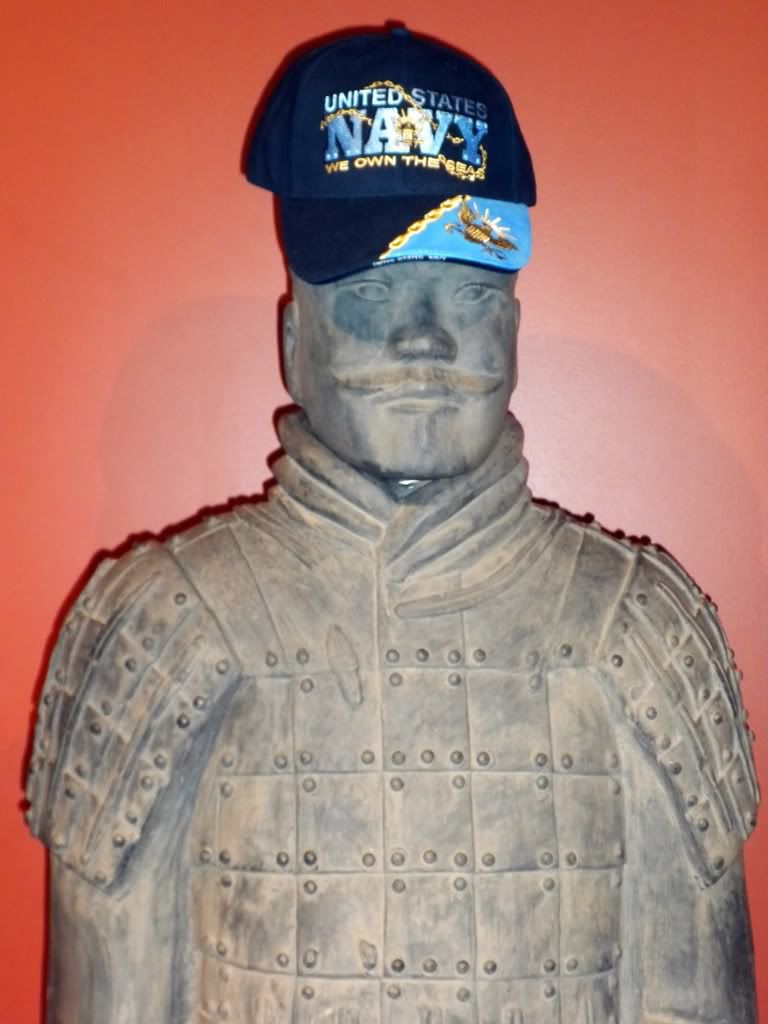 GO NAVY!
Who woulda thunk it? A 2,200 year old Navy warrior. Must have been a really tough duty assignment in China back in those days. He earned his "Tricare for Life," believe me.
Afterwards, since Michelle Obama forgot to call me for lunch, Johnny & I walked down to 17th & K for a yummy sandwich at Potbelly's. It's OK, she was up late since her husband was giving the State of the Union Address and all. I understand. I felt "close" to her though, being only a few blocks away and all. It's ok *sniff* I forgive her.
Thanks for taking the day off to go see the exhibit with me, Sweetheart. I love hanging out with my best friend (you will always be my best friend forever ~ my BFF ~ Michelle and everyone else can take a back seat). I Love you. Have I said that today? I love, love, love you! Wasn't today fun?