I awoke this morning to silence. Pure silence. It was
heavenly
. I was all tucked in under my feather comforter with my puppies and when I rolled over to see what time it was (don't ask...) I found my little pink Nikon point and shoot camera laying on my nightstand. Johnny had to have taken it out of my handbag and shot some pics at some ungodly hour this morning to surprise me, how cute. (And no, they were not of me sleeping or I wouldn't be writing this blog right now, I'd be downtown in permanent lock up and you'd probably never discover where I put his body.)
Anyhow, that's how I found out that we'd gotten about 4" of snow overnight. My sweetheart had gone out early, cleaned off our cars, shoveled some and taken these pictures I wanted to share with you........
I love to see the world through my husbands eyes.
He must've thought the chair looked all cushy soft, like a pillow :o)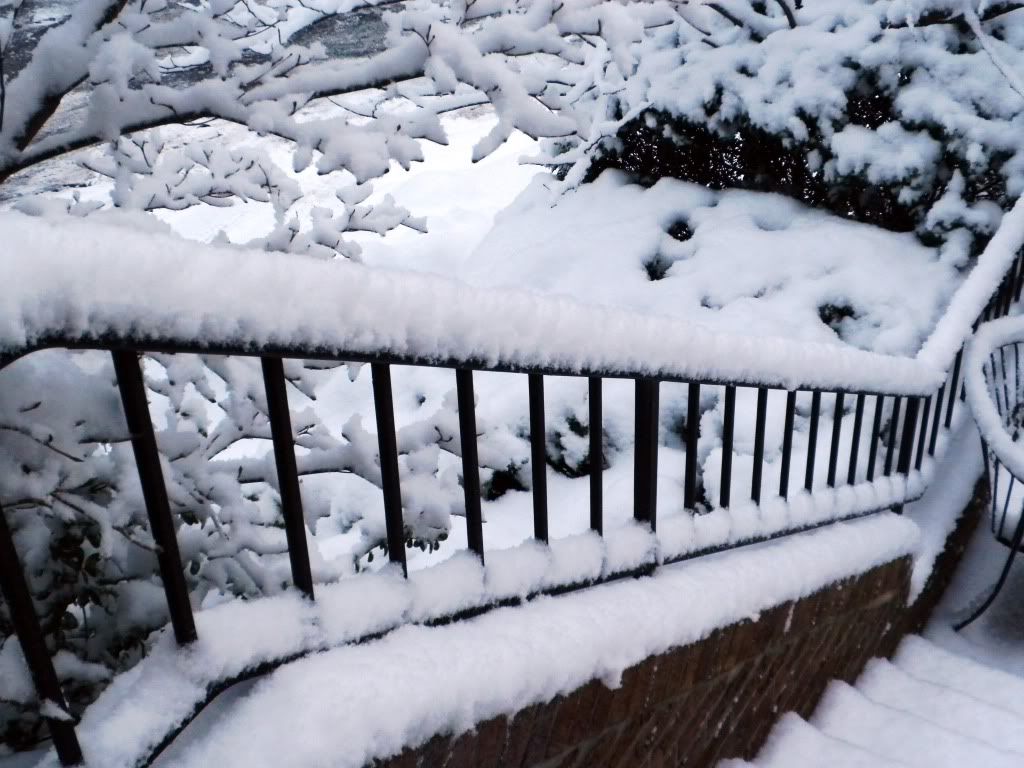 When I look at these photos I can hear the silence and I imagine him enjoying this moment.
Doesn't this make you go Bbbrrrrr....?
Perfect.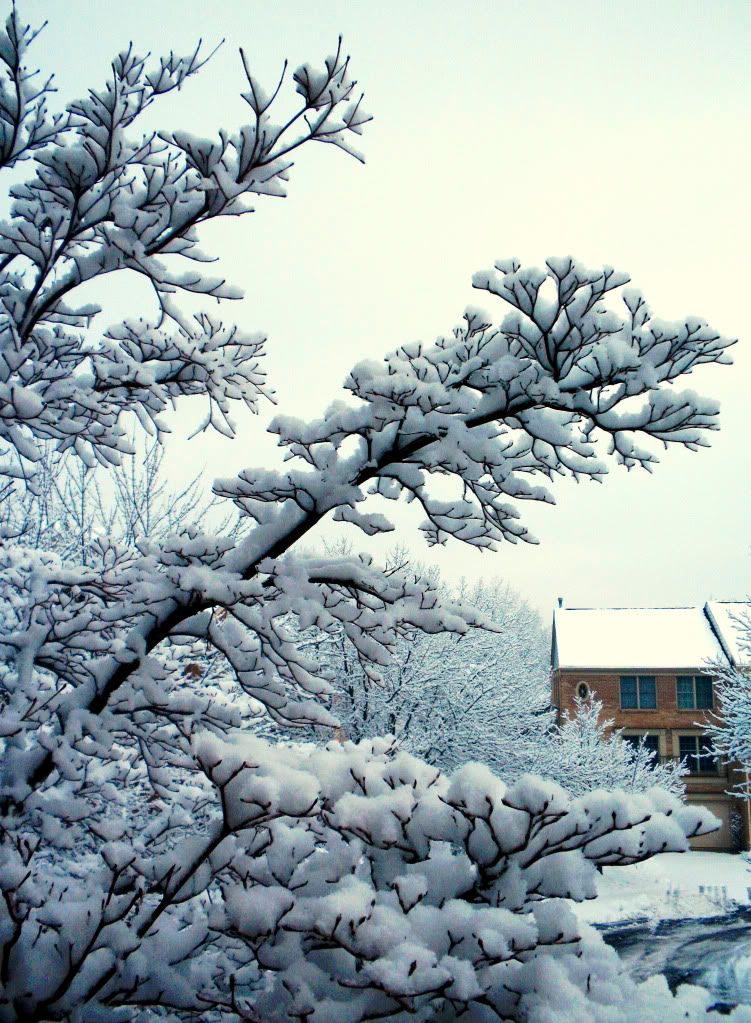 I
love
this photo. Every branch was stacked an inch high with fresh powder.
Breathtaking
.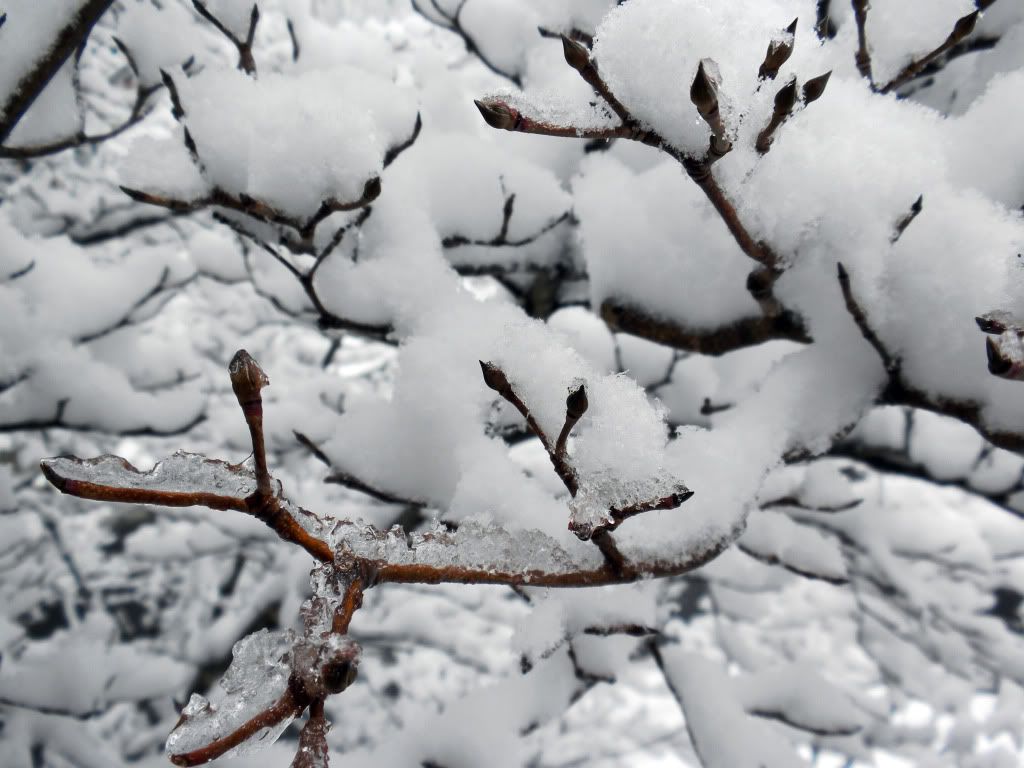 To me, this sighs
Peace
.
Thank you, Cutie. You never cease to amaze me, what an awesome way to wake up!
I took this shot of the living room window. The sun was shining and it looked so beautiful.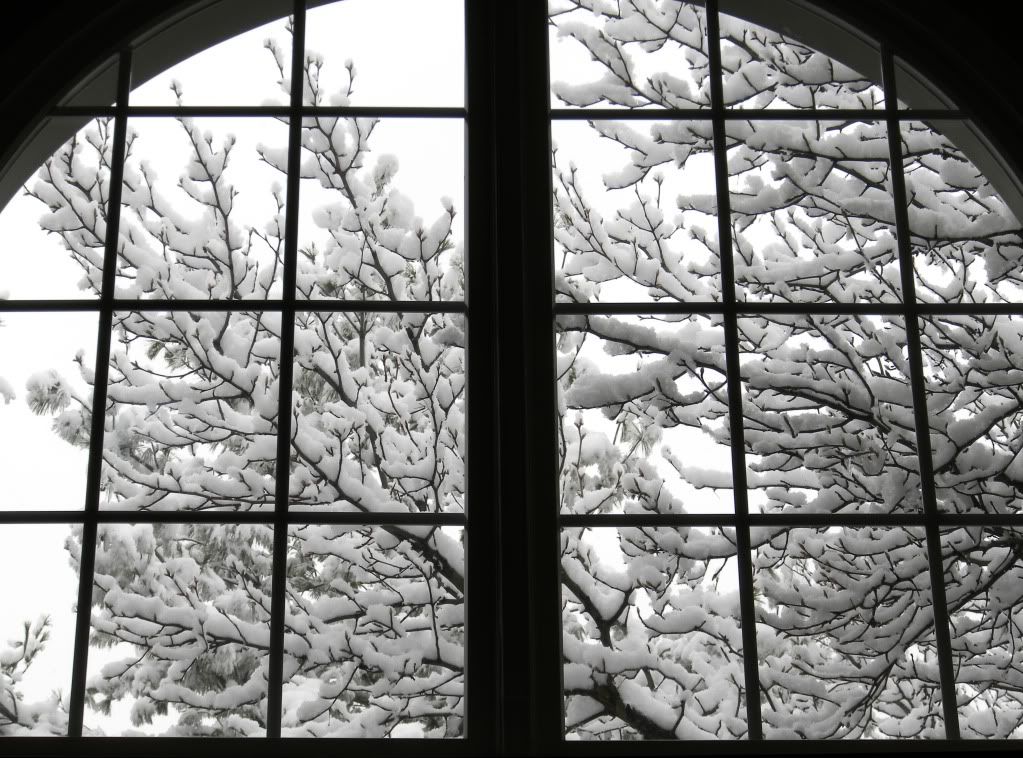 I sat there having my morning coffee just taking it all in.
I was wishing that my niece Madison could've been here to see this special snow fall.
So I ran out to my deck and took this little video clip just for you Miss Madison!
We would've played out in the snow together, what a fun thought! The snow was falling off the trees so heavily it would've given little Madison a concussion. That's OK, I would've put a bicycle helmet on her, haha. I'm a good Aunt!
This one's for you too, Madison. It's the Christmas Tree in the back, the lights are still on it!
And guess what? MORE snow in the forecast for Friday night!!! And the weather heads are saying up to 2 feet! Have I moved to Antarctica and didn't know it?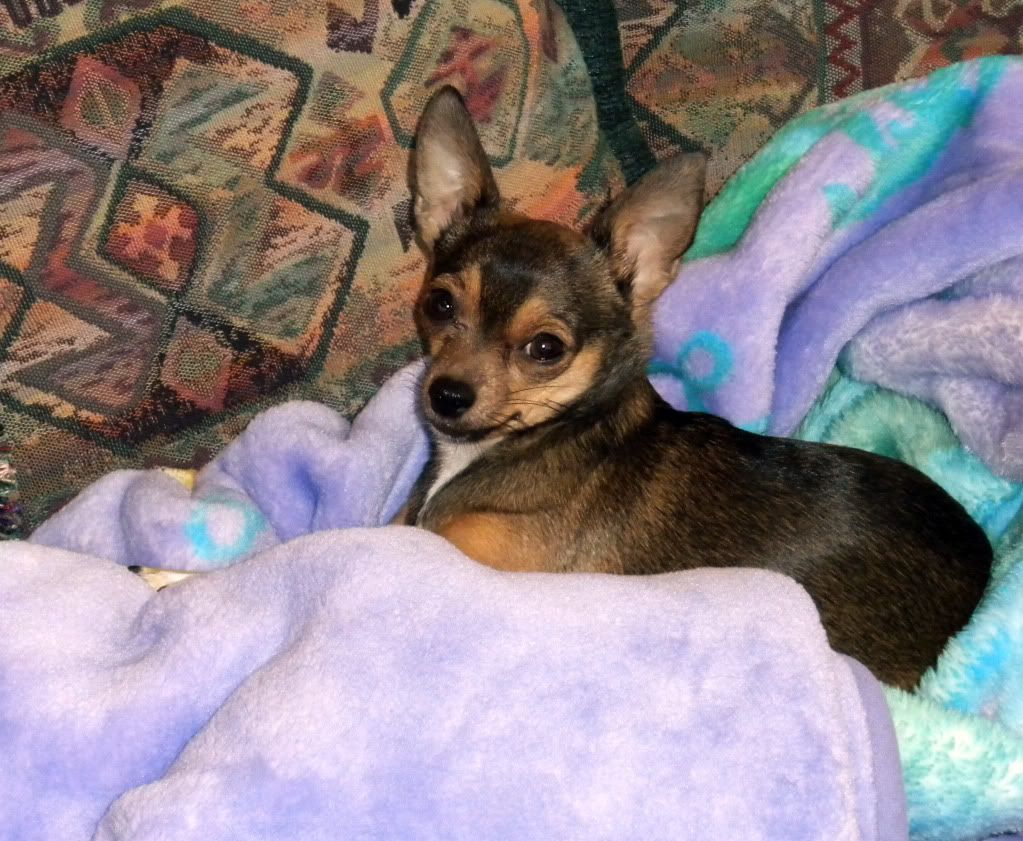 On another note, our little Peanut was sick yesterday so we spent our evening nursing her, keeping her warm, taking her to her potty box, etc. I'm in love with that little face. She's doing much better today, must've been a small belly bug. She'll be biting at my slippers again by tonight, I'm sure of it.

I'll get the Chinese Auction photos from yesterday up tonight or in the morning ~ it was FUN!! I have to find out how much $$ the club raised first. I just couldn't concentrate on my computer work when my little puppy was feeling so blue.
Josh just went out sledding with friends, I'd do anything to get some pictures of that! However, when I asked him repeatedly where they were going to be, he kept saying, "Gee, I donno..." and "I'm not sure...." Hmmm....smart boy.
More later......