I wanted to congratulate the Shaddens!!
I have come to know and love Miss Tiffany since my sister was pregnant with Madison over 6 years ago. Tiffany helped me to surprise Kat long distance at her baby shower and now poor Tiff is stuck with me forever. That's what I do. I steal Kat's friends. We're a meal deal. If you work with Kat, you automatically have to be my friend. Amen.
Two years ago Tiffany and her husband Chip adopted the most darling little sisters, Chloe and Dakota. This amazing couple opened their home and hearts to these precious girls and I have had the honor of watching them slowly grow into the word "Family." It's been a complete joy and pretty dang funny experiencing things through their facebook pages, photos and stories of the hilarious situations these girls have put Chip and Tiffany through.
Last week Tiffany & Chip celebrated the 2 year anniversary of Chloe's adoption and just recently they celebrated Dakota's 2 year anniversary. Tiff brought tears to my eyes as she wrote this on her facebook status:
On this date in 2008: I stood before a judge in Bell County Texas and promised to love and care for her as if she were born of my own body. And I do, every second :o). Happy Adoption Anniversary Chloe Shadden!
And then..........
Goodnight sweet Buggie... I hope your night is filled with sweet sweet dreams. Thank you for completing my soul, filling my heart with unending love and filling my head with laughter :o) Mommy, Daddy and Sissy love you to the moon and back...
Are you trying to kill me, Tiffany? I mean, my heart can't take much more of this. Look at these precious children!
This is DAY ONE ~ Ground Zero. The children had just arrived "Home" less than 24 hours ago.
And just like that ~ A family is born.
What a beautiful & loving family.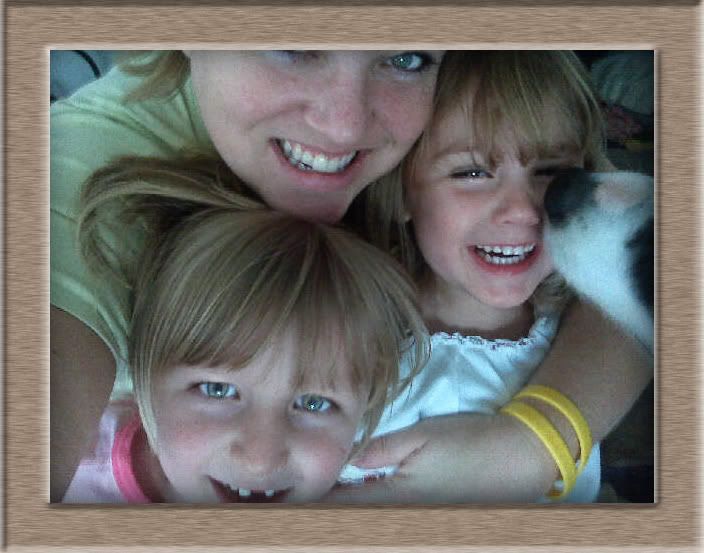 Complete with doggies!
And they love Texas A&M!! No wait. They love UT!! Yes, that must be it ;o)
These kids are beautiful and so are their Mommy & Daddy.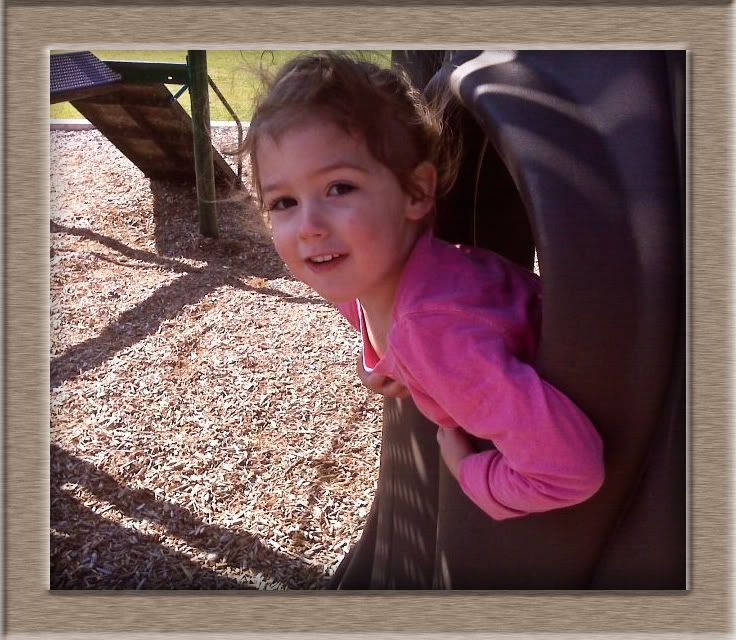 What a blessing that the four of them found each other. I'm so happy for them.
I was so excited for them last week and had wanted to send them a Hallmark card or something and I totally dropped the ball. I also thought about writing a nice little poem and then I realized I'm not a writer nor am I a poet. I'm a housewife who's home with 3 Chihuahuas and a cranky teenager all day who blogs about her (boring!) life, what do
I
know about poetry? So I decided against it.
But I
do
love photography and when I saw this out of my back door on their anniversray I thought of them. So I grabbed my camera and snapped it. These 2 little pinecones were hanging way up there on the end of a long branch just playing in the wind. They were stuck close together and very strong. I thought of the girls.
Sweeeeeet!!!
I know. I'm a dork. Tiff, consider this your Hallmark card. With free postage.
And
, because I can't leave well enough alone ~ here's my poem:
Awww, Mr. Chip and Miss Tiffany,
I'm so glad you had an epiphany,
To adopt your two beautiful girls,
So that you could stop naming the neighborhood squirrels.
Thank you for sharing your family with me,
I thought of you when I saw this tree.
I won't be winning any poetry awards soon.....but I love your little family. Congratulations Shaddens, on your two year anniversary!
And by the way....can you adopt me too? Pleeeeeease? I want to ride around with you in your Jeep with the top down in a PINK car seat!
Oh, and stop making me cry.
And teach them how to say Aunt Brenda.
And don't force me to write poetry again.