Oh, Minnie Mouse! Guess what time it is?


It's baaaaaaaaath time!!!!
HEEEEEEEELP!!!!!!!


Doh! I'm still here.
And I'm not happy.
So you'd better listen up, Mommy...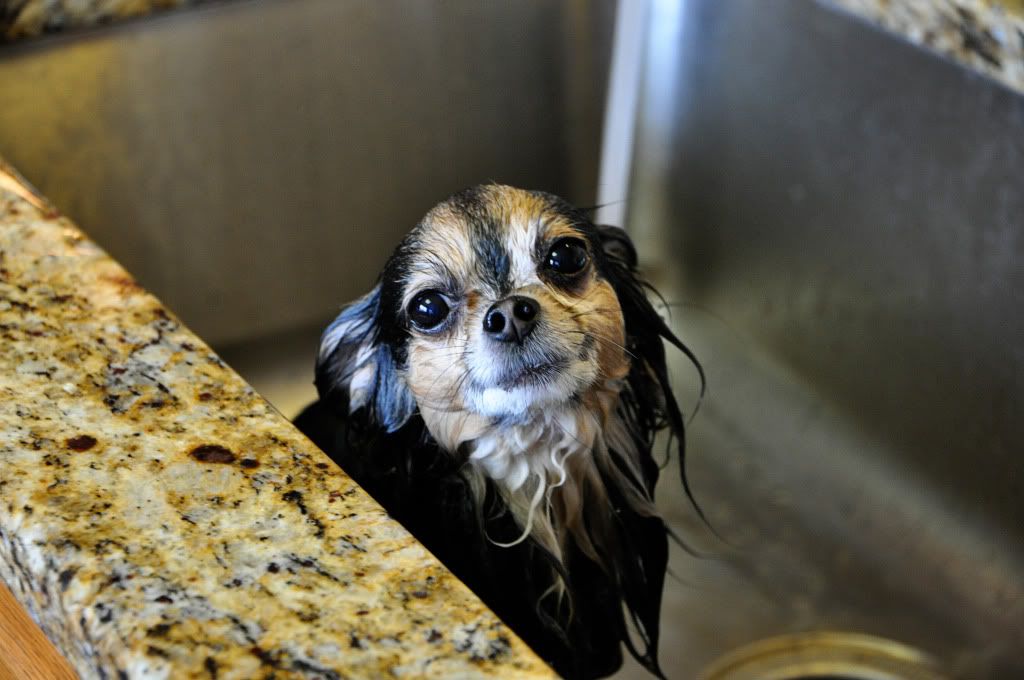 I'm warning you. Someday when I grow up...


...to be a giant, snarling, vicious German Shepherd...


...I'm going to rip your face off!!


That's nice, Sweetheart. But first you'll have to grow to reach the top of the sink.
And at barely 5 pounds, I don't see much ripping in your future.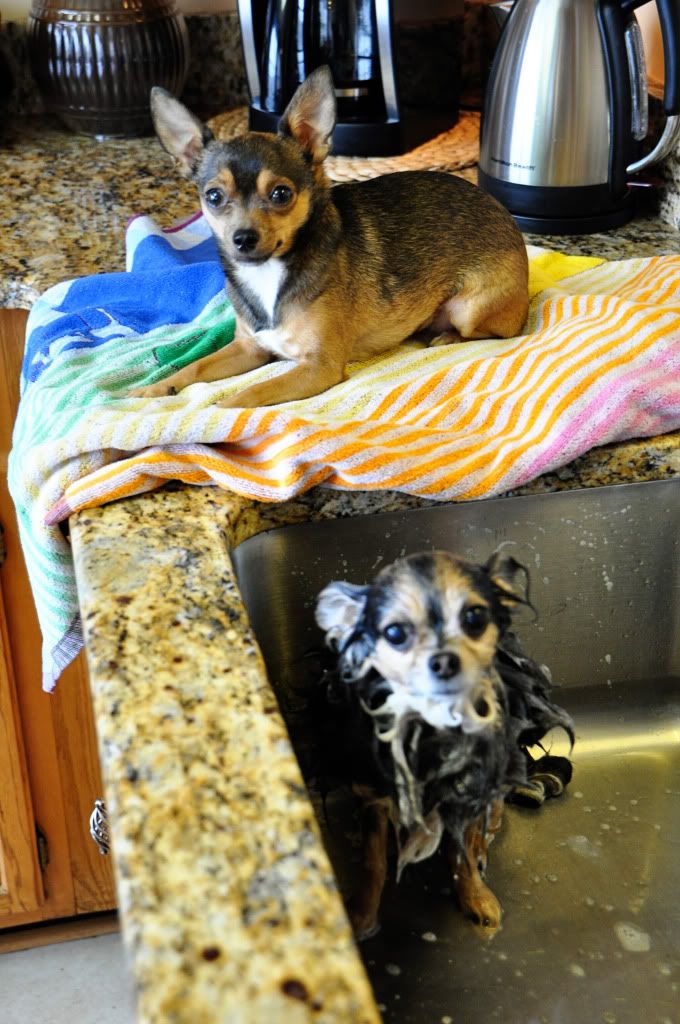 Hi Peanut! Stop by just to look cute?
Or to terrorize your big sister? Yes, thought so.


No way, Mommy, I can't believe she's here. So. Not. Right.

Don't worry, Minnie, she's about to get a big surprise.


Yeah, that's right, what are you looking at? You're next!
And not making eye contact with me is not going to change your fate, little Missy.
See Gizmo? Feel better now? She's gonna get hers too.
Mazel Tov!
Oh Minnie, you are just the sweetest thing! My little bundle of fuzz, I love you.
Now comes your favorite part ~ blow dryer time!
(She really loves to be blow dried!)
Ssshhhh, don't tell Minnie that in two weeks we do this all over again.
I can hear yoooou!