My first collage ~ Minnie Mouse getting her bath 2 wks. ago.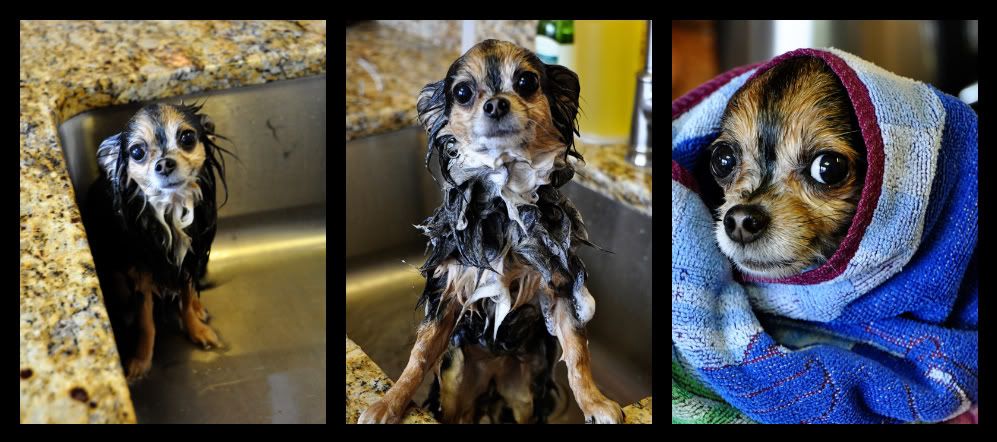 Haha, I just can't help it. I know I posted these two weeks ago, but I just learned how to make a collage so I guess I'll be doing a lot of that now. It's easy and fun! Just sharing my learning curve, and with who better? A ticked off Chihuahua!
(She's forgiven me. I'm the keeper of the treats!)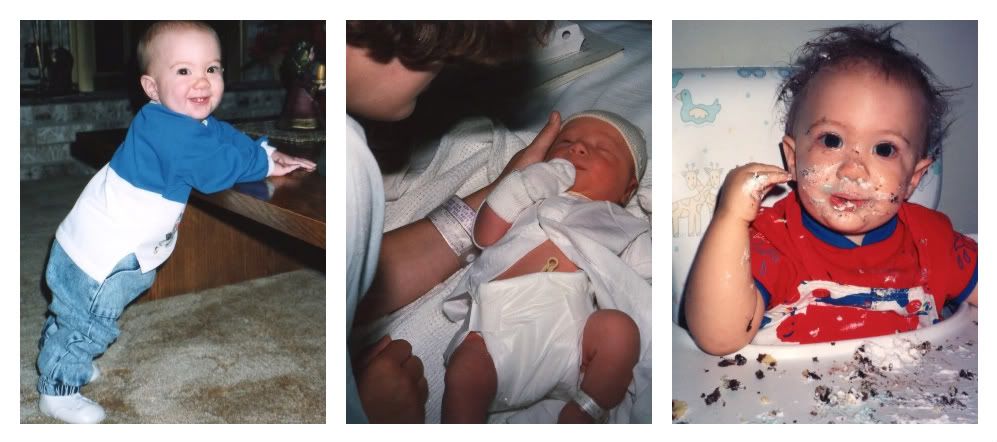 Or my sweet baby boy Josh who is turning 20 in 6 weeks! Oh My....on the left he's trying to take his first steps, which actually happened 7 days before his 1st bday. I love his little button nose. The middle, self explanitory - at age 22, it's the day my life changed
forever
. And on the right, haha! Josh's 1st birthday. We laid down a piece of bday cake and let him go crazy. He was pretty stunned and jacked up on sugar for the rest of the night. Great party!
Collages, my new obsession.