Wow, this 5-day GREEN photography assignment is awesome! I've just spent 1/2 hour looking at all of "Group 1" finalists and dozens of other entries. They are so inspiring. I entered my second photo today.
Entry #49,608 in the GREEN photo contest ~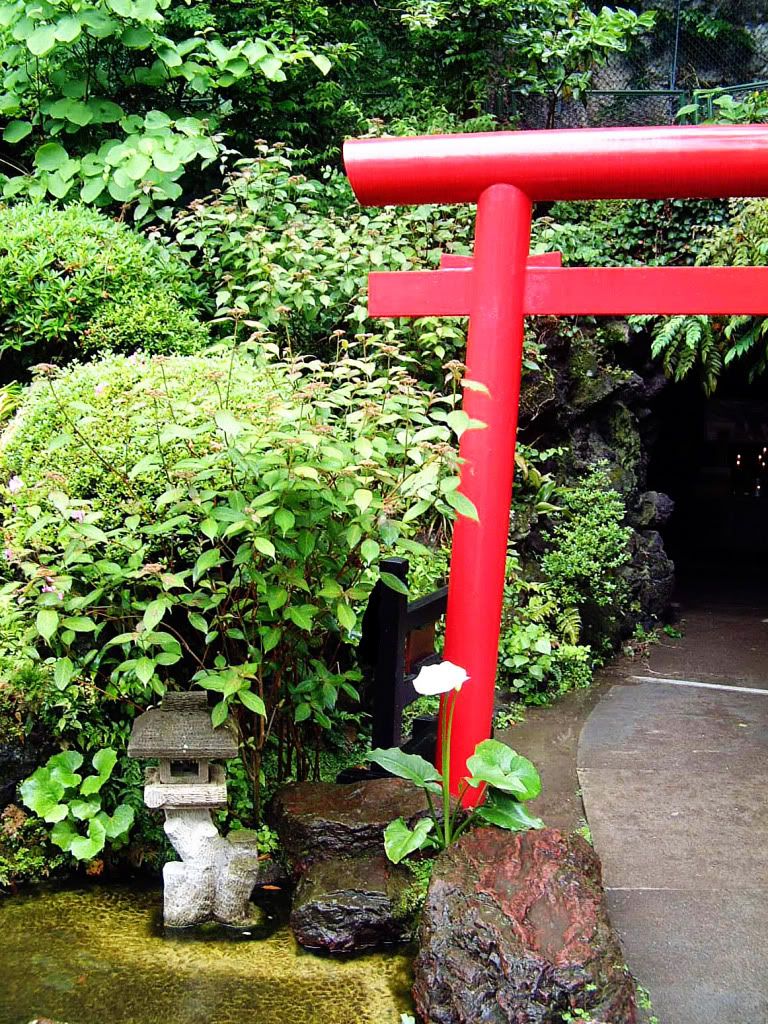 Kamakura, Japan
My favorite place on earth.
Unfortunately, the photo isn't that sharp and it's a little blown out, but my first digital camera was only 3.2 mp and after cropping, well, it is what it is. But this is so F-U-N going back through memory lane! Kamakura is heaven on earth and was only about a 20 minute train ride from Yokosuka, where we lived.
Johnny, Josh & I used to get on a train to Kamakura simply to eat at (Caraway) The Curry House! That's where my dying love for all-things curry started. They serve 6 styles of Japanese curry and nothing else. And water. If you're lucky.
We'd stand in a line that went down the street for an hour just to get crammed onto a long picnic table with 20 strangers who didn't speak English ~ and let me tell you ~ it was SO worth it. There hasn't been a night when I've made Japanese curry that the three of us don't say, "Kamakura! The Curry House!!" And rub our tummies. We're a family of curry eaters, we're easy to please.
(Of course I have photos of the restaurant/eatery, but don't ask me where. Afterall, I only took a little over 3,000 pictures around Japan in one year.)
Now I have a project ~ find pictures of Curry House! Amen.
Wouldn't you know I'd turn a post about a photography assignment into a topic about food.