It's CHERRY BLOSSOM SEASON in D.C. again!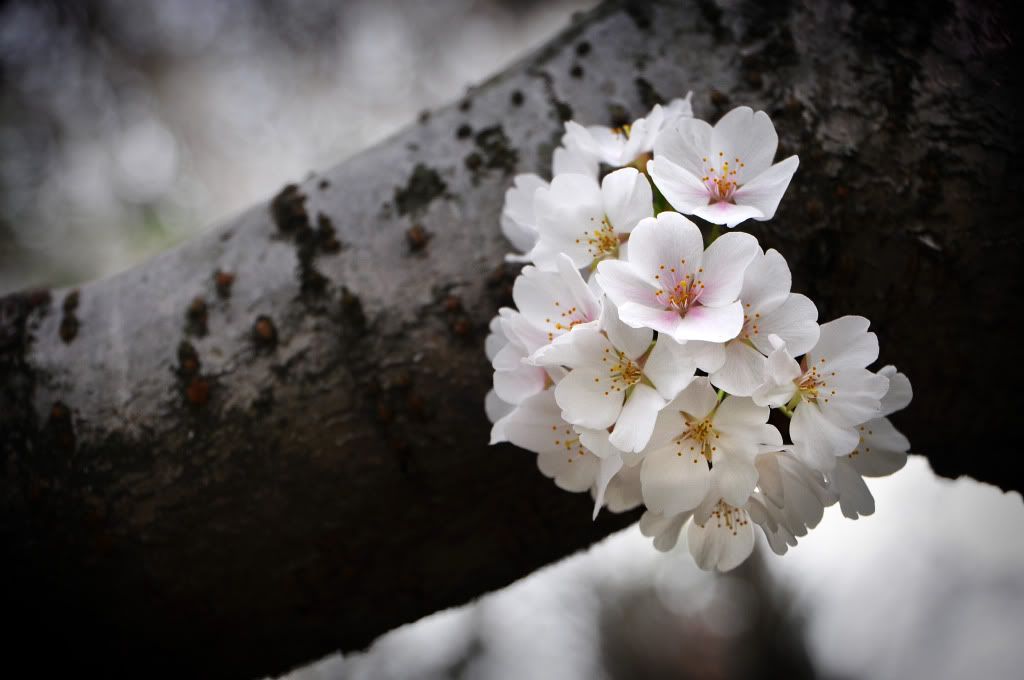 On Good Friday Johnny & went downtown to view the cherry blossoms. We had such a nice time ~ although we have never -----> EVER witnessed the crowds that were down by the tidal basin in all of the years we've lived here. It was insane. Every media outlet, cop on a horse, traffic cop with a loud whistle, snack truck, entertainment tent and popcicle cart was down there also. We could barely walk!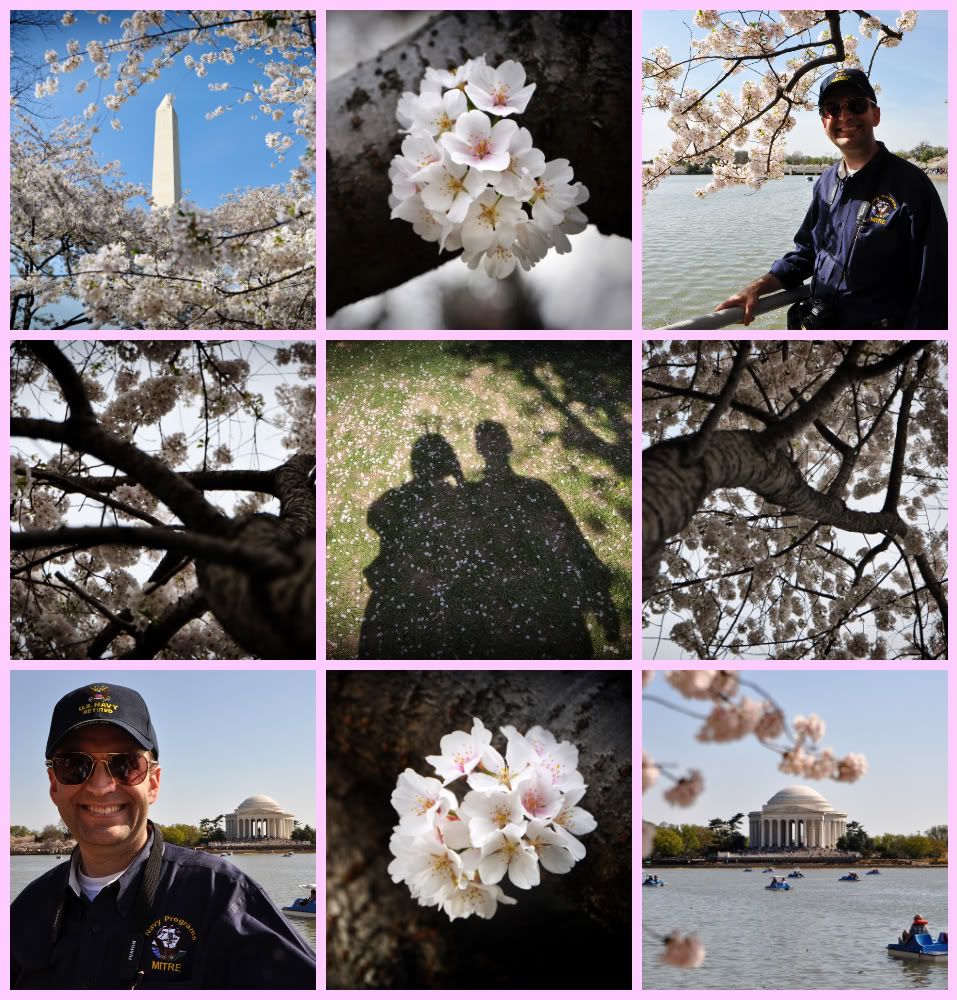 What a stunning sight it was! This is the time of year that D.C. celebrates Spring time and explodes in the most beautiful, delicate pink blossoms all the way from the Washington Memorial to around the entire Tidal Basin. The 3,000 ornamental cherry trees were given to D.C. in 1912 from Japan honoring our lasting friendship between the U.S. and Japan. **And we love Japan** xoxo
One word:
GORGEOUS!
Another word:
Crowded!
Two more words:
Never again!
At least not for a few years. We're pretty crazy, but not
that
crazy.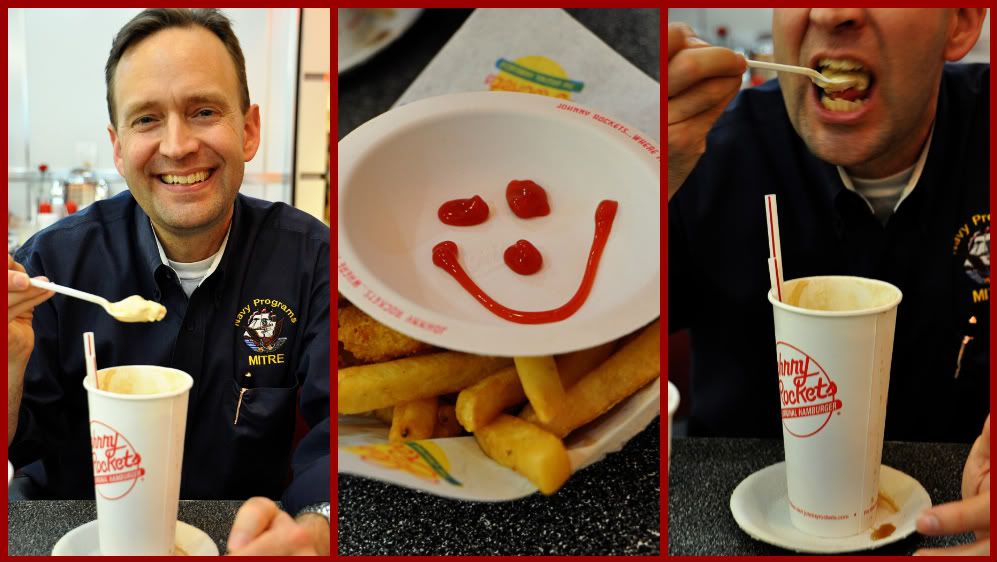 After we fought our way back to the metro and got over to the Pentagon City Mall we needed a snack.
Neeeeeded
to share some onion rings, fries and a root beer float from Johnny Rockets. :o) It was simply amazing. Oh, happy day!
Speaking of the Pentagon City mall......you should go there some day. Last week when we stopped by we had no idea that we'd be hob nobbing.
Again
. Ho-hum. Goes to show ya, you just never know who you're going to run in to. Washington D.C. is cool like that.

I just heard all of my family members in Texas hit the floor. Someone get the smelling salts, please.

Sorry....I digress. Thanks for sticking by me. Back to Good Friday.....
Since it was Good Friday and we always have fish, I made us a baked herbed salmon with some sticky steamed rice (honoring Japan!), stir fried fresh green beans & mango salsa. Yum.
OK, so I'm finally all blossomed out. I got it out of my system last week and at the festival. The pear and cherry blossoms will all be gone soon and thank God because I'll finally be able to get some work done around here!