Josh & I went somewhere today...it's difficult to find the right words at this moment...
Actually, I don't know how to feel. I guess time will tell.
The past 7 months have been unpredictable. I can't get excited. Yet.
Today was surreal...the reality hasn't hit...I must keep my composure.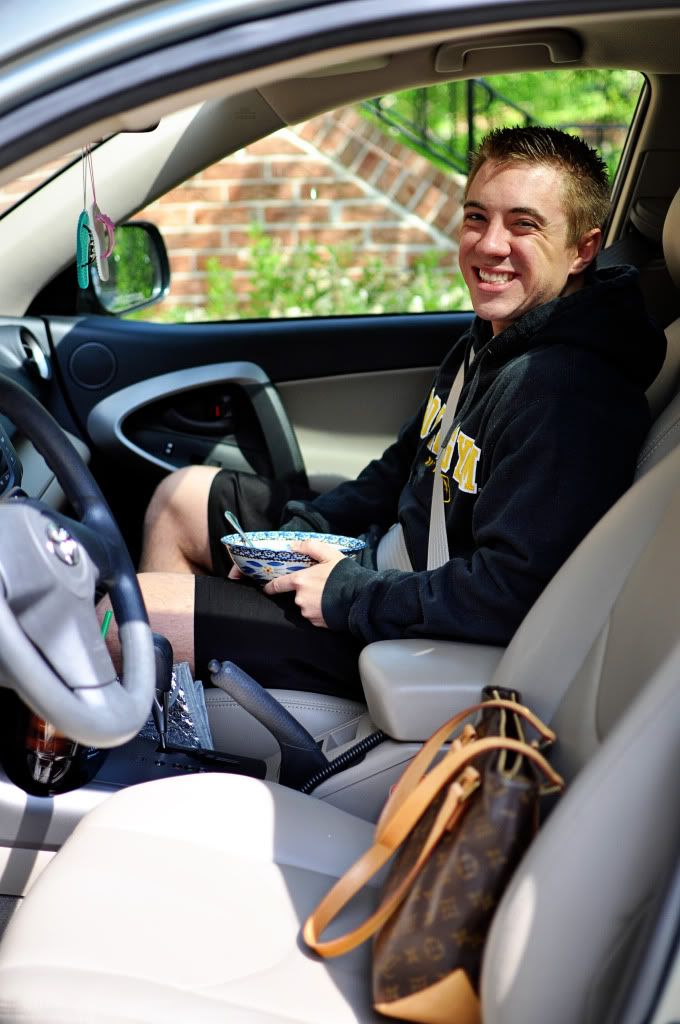 Another appointment with my Cheeeeesy boy (with breakfast to go).




Another drug test.....passed.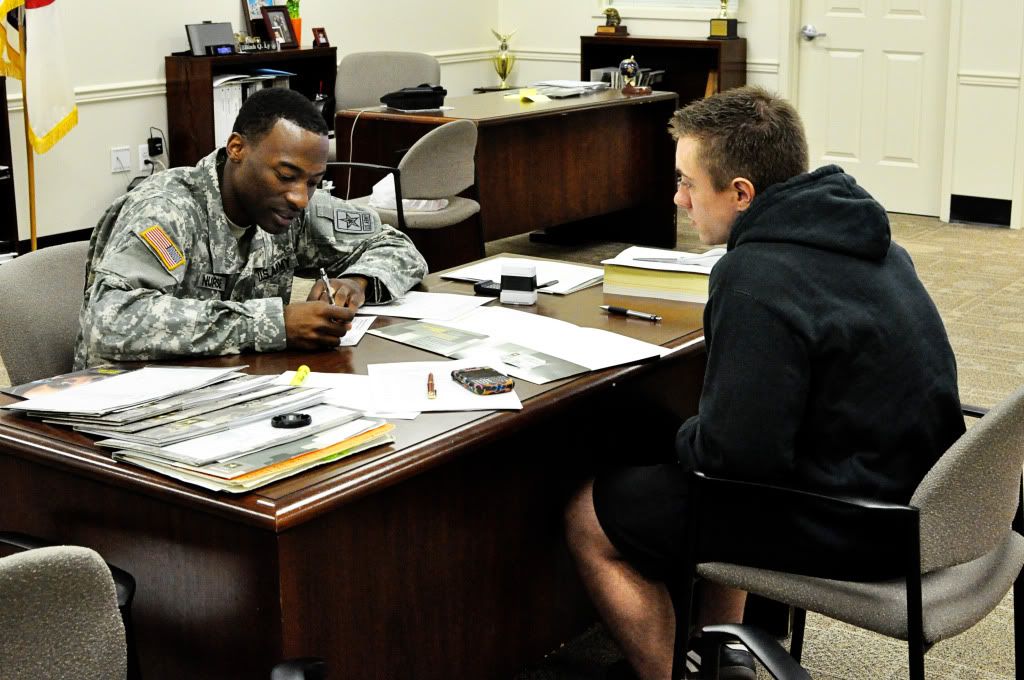 Another pile of paperwork. Another very kind Sergent.


Another round of discussion questions. Another hope. Another dream.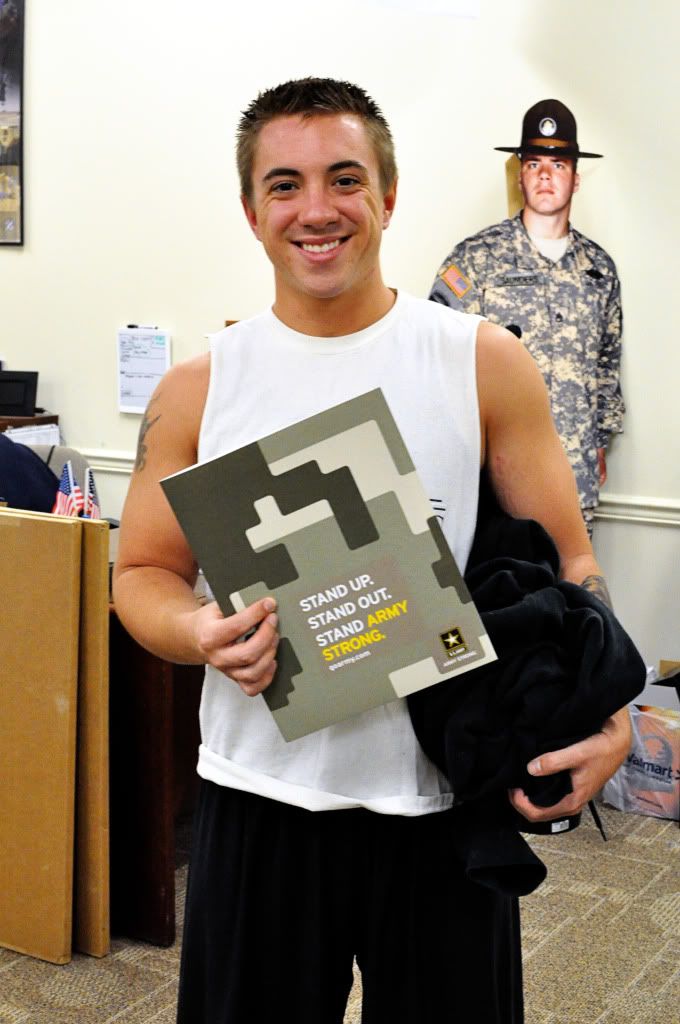 Another welcome packet. Another 1st day photo.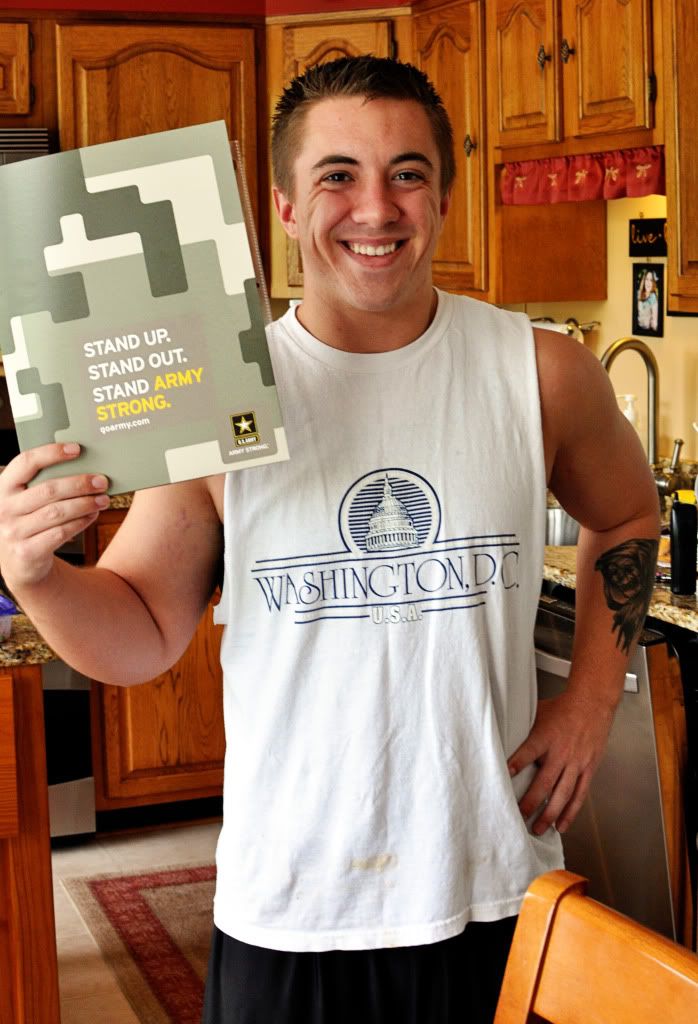 Another very excited young man. Another auspicious day.


Another important decision.