Well, last week I said we'd have news, but we had to wait an extra week while my "Lead Footed" son went to pay a speeding ticket he got 3 weeks ago....Once he and Sgt. Nurse went to pay the fine THEN, and only then could Josh drive to Ft. Meade to.....
Josh got up at 3am to head back to MEPS, Ft. Meade, a place we've gotten all too familiar with in the past 6 months. Doesn't Josh look awake, excited, alert, in a good mood, well dressed & freshly pressed?

Not.
Yes, I washed that shirt. Yes, I ironed that shirt. Yes, I hung it in the closet for his swearing in ceremony. Yes, he probably thought he'd save time and just put it on the night before and sleep in it. Yes, we argued about it and that's him in the photo arguing back at me. Yes, he's a man. Enough said.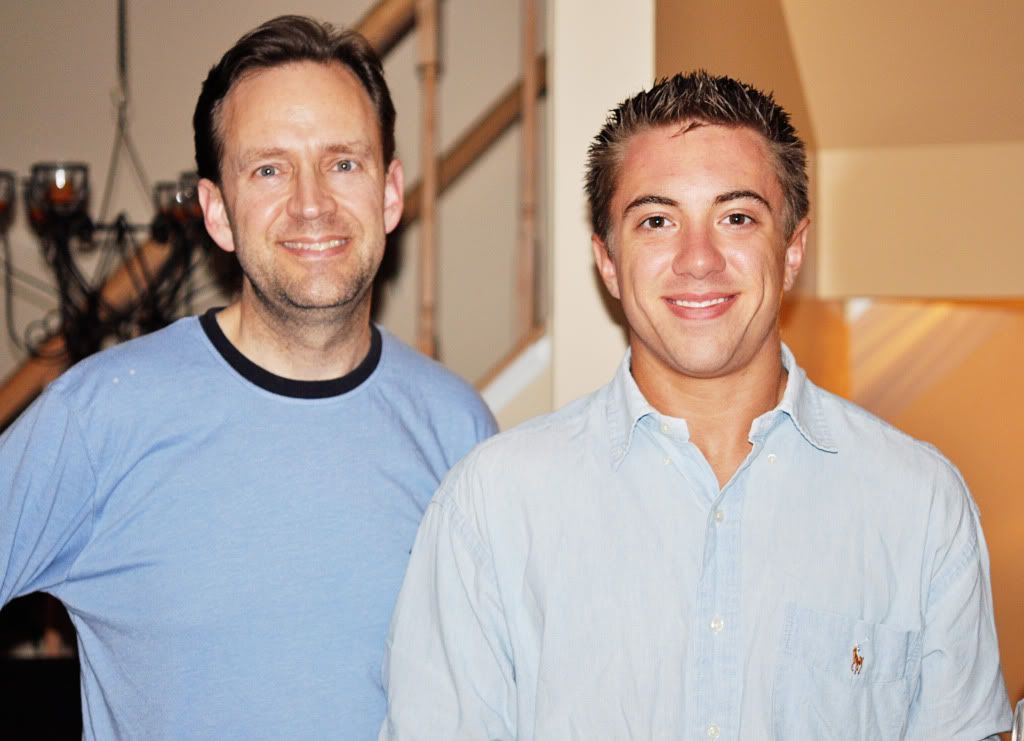 My two boys at 3:45 am. Looking a bit shell shocked. Ten minutes after this photo, Josh took off to MEPS with Sgt. Nurse & Johnny and I were back under the covers to spit out some more ZZZZ's for 2 hours.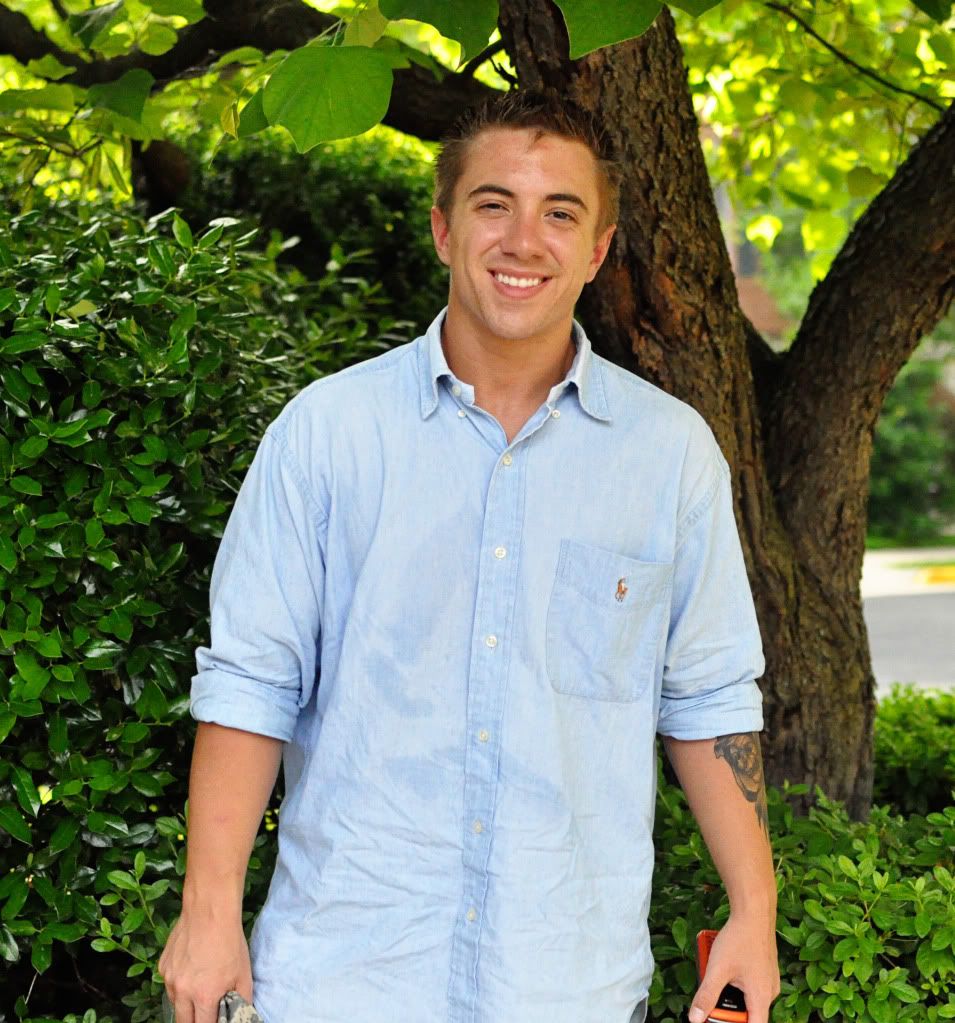 Well hello, Joshie, you cutie patoootie. How did your day go? Anything fun happen?
I see you're still wrinkled. DOH!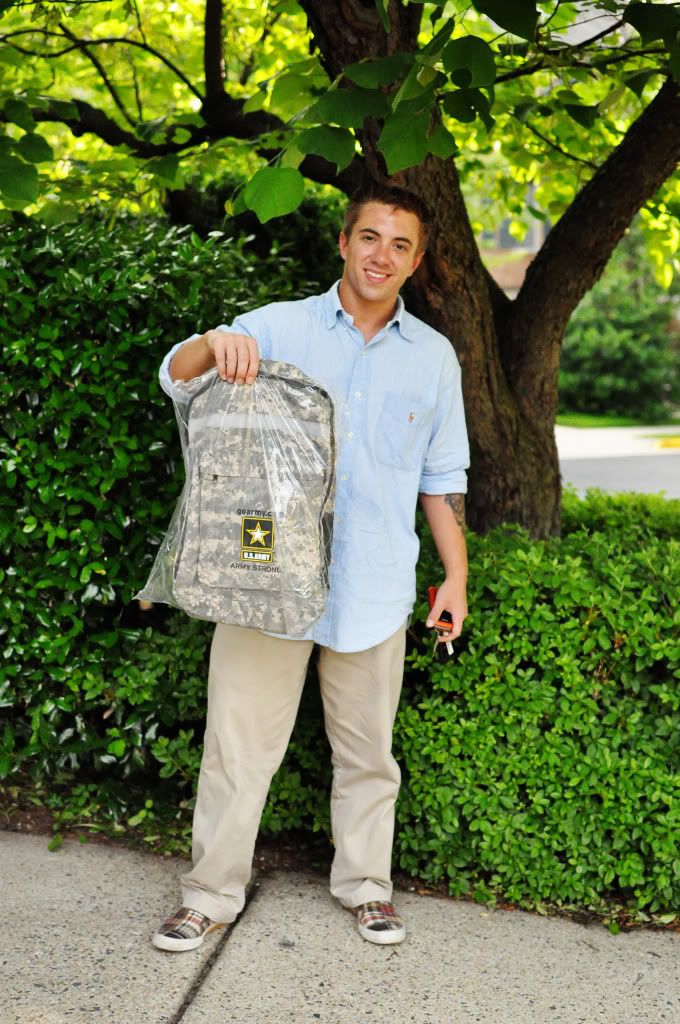 Whatcha got there? A new Army backpack?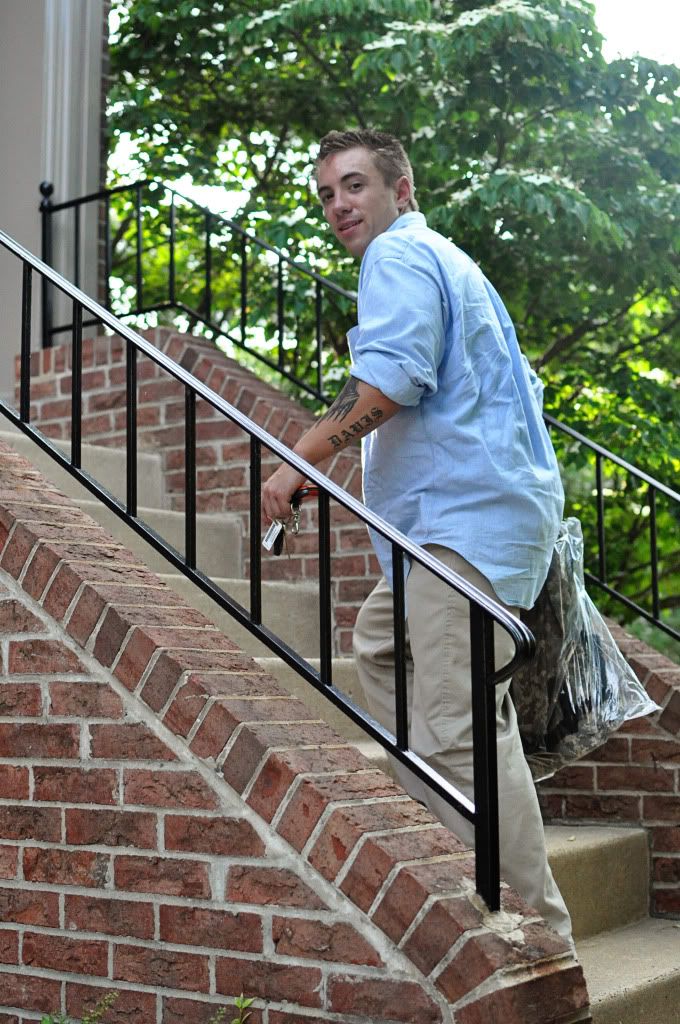 Hurry up, soldier boy, change your clothes and let's see what they gave you.
I love freeeeee stuff!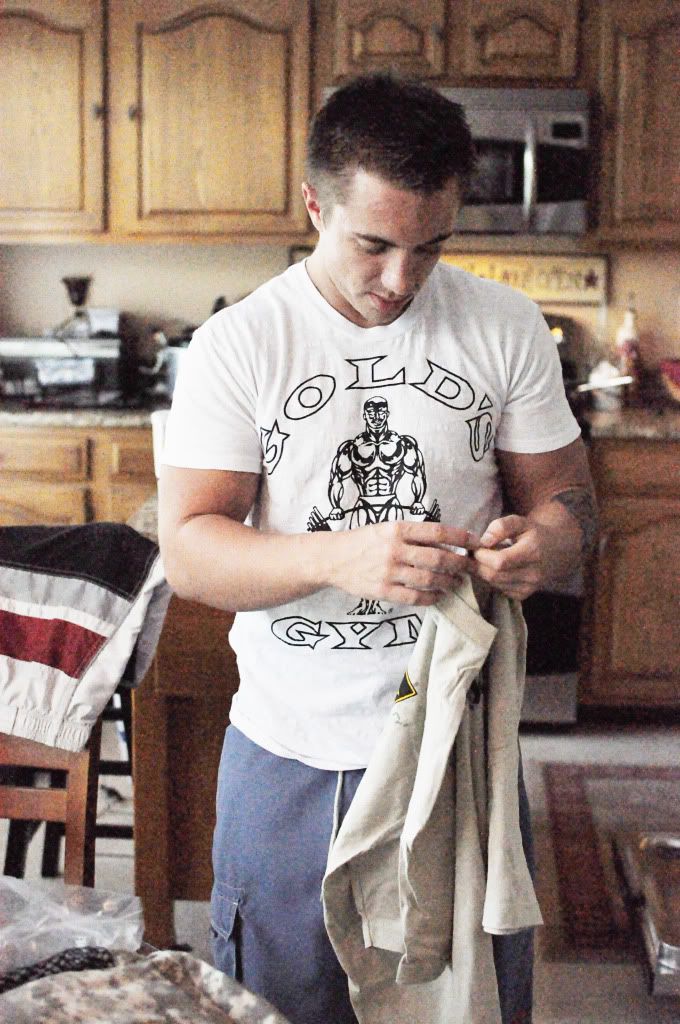 An Army t-shirt! Hooah!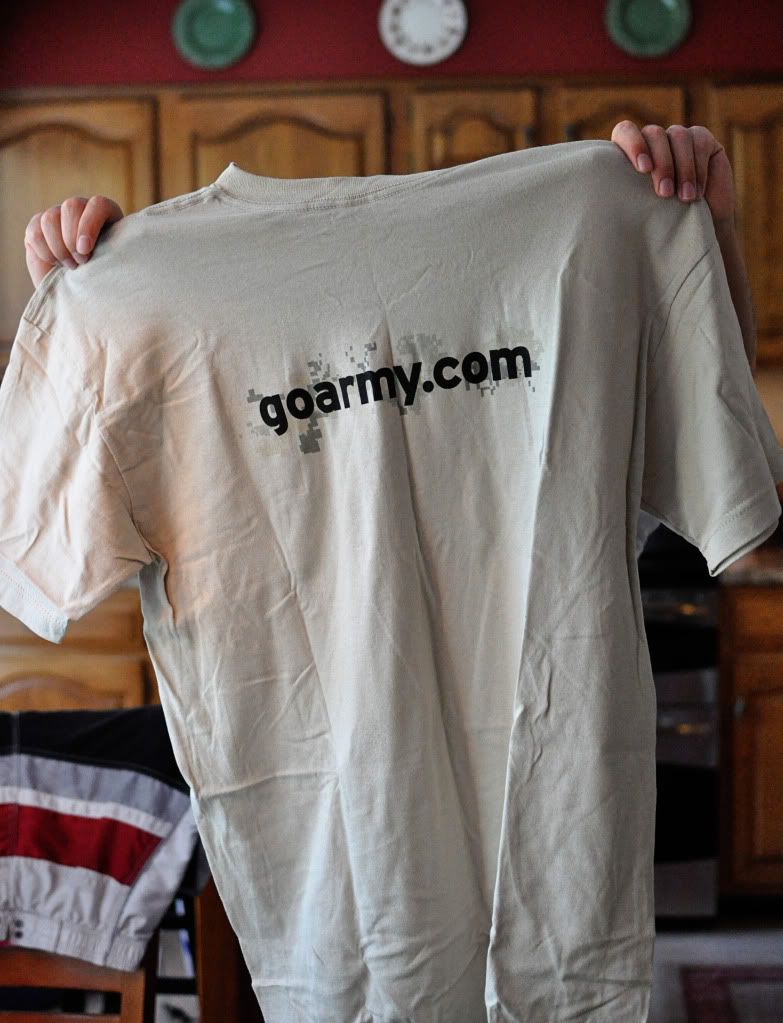 Then Josh says to me - and I quote: "Maaaan, it's HUGE! What is it, like, an extra large or something? It's waaaaaay to big for me.....YOU CAN HAVE IT MOM."
Gee, thaaaaaaanks, Josh.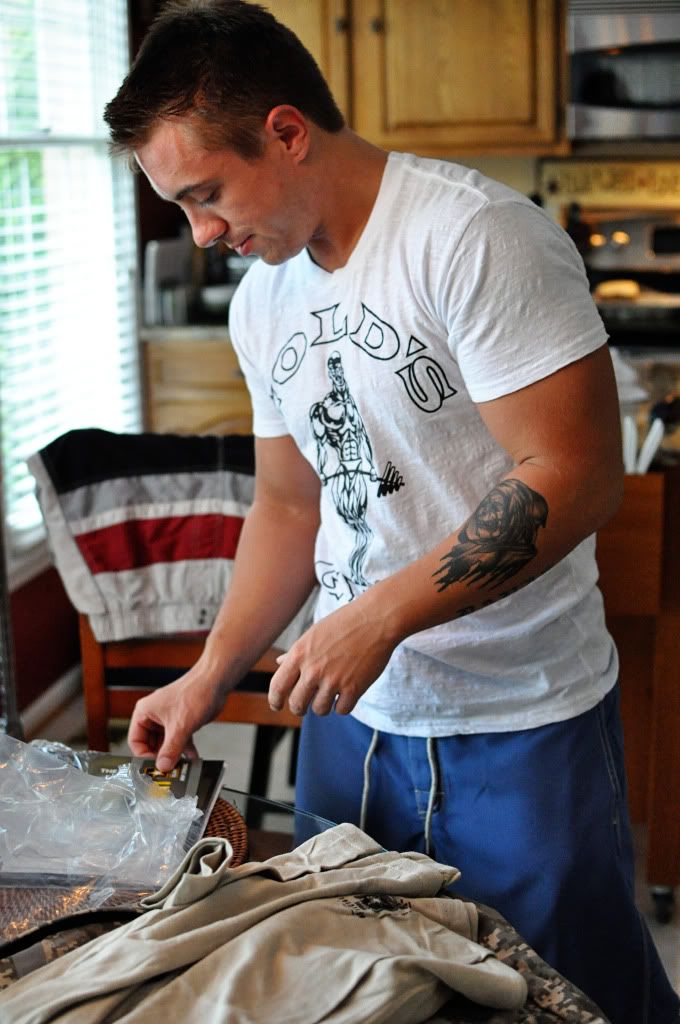 I finally understood why some animals eat their young.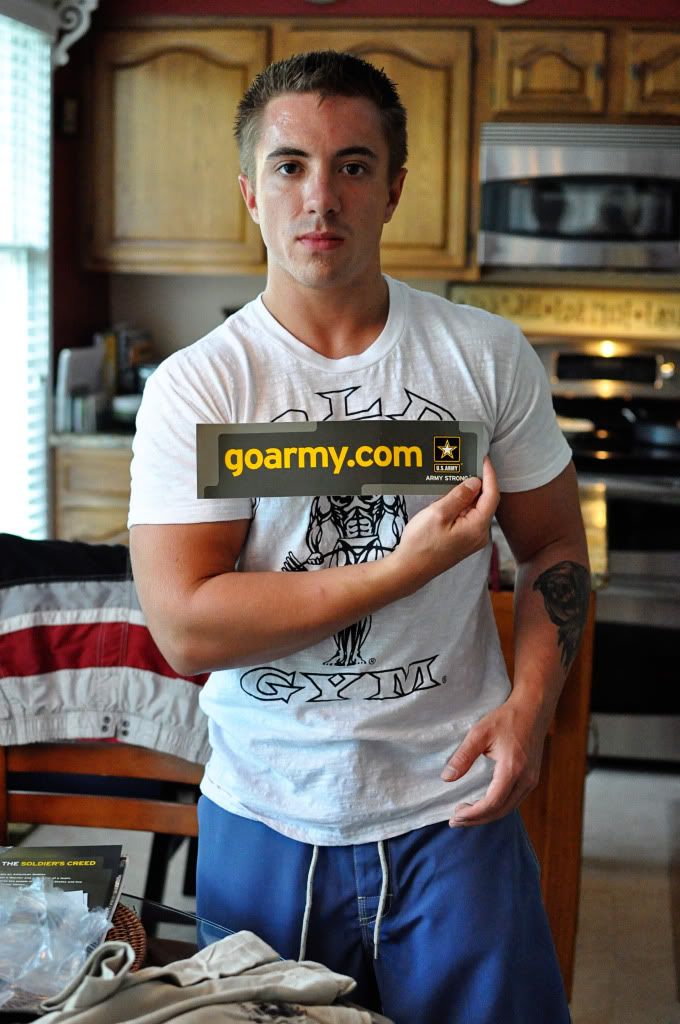 Cool....a new bumper sticker...


A fitness book...like you'll be needing that.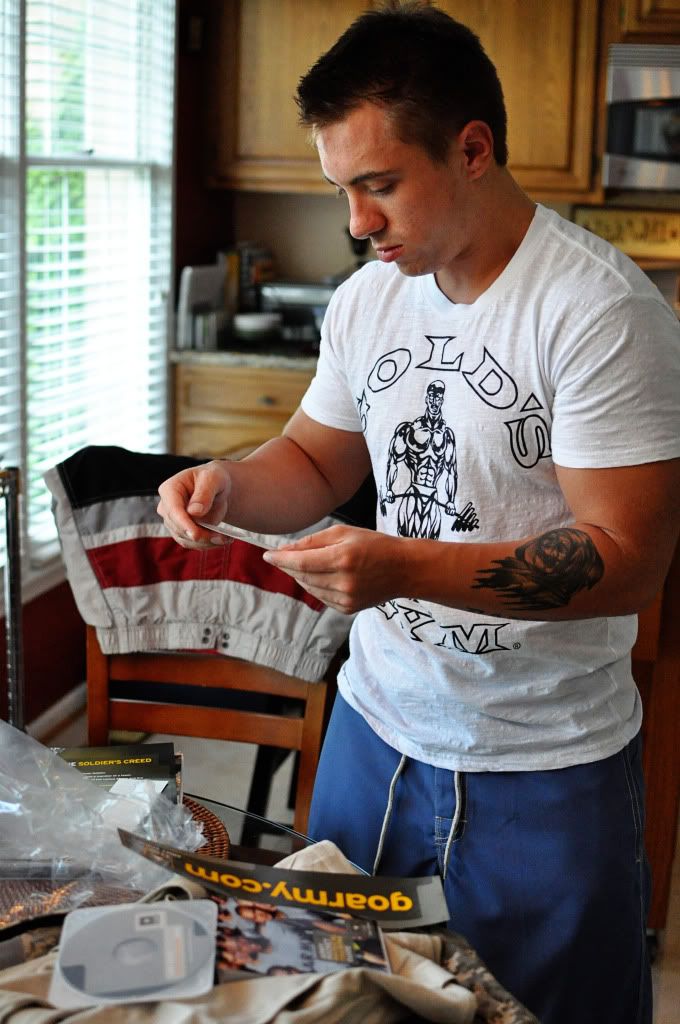 Another sticker?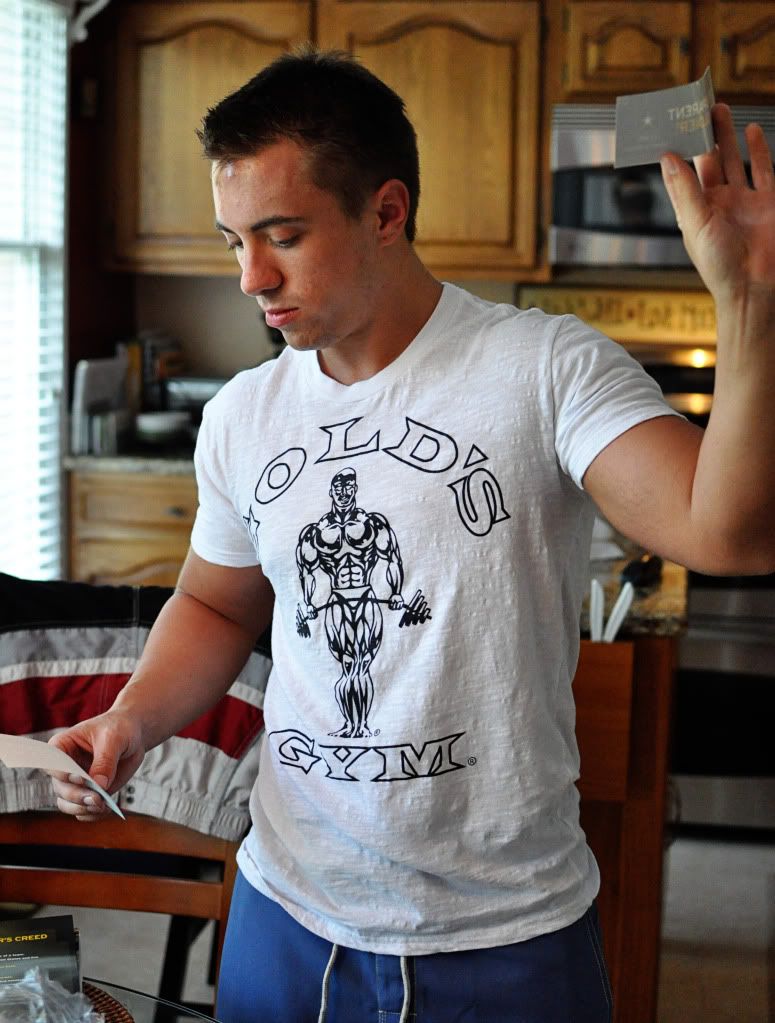 For us? Show me!


Oh yeah. That is SOOOO going on my car window!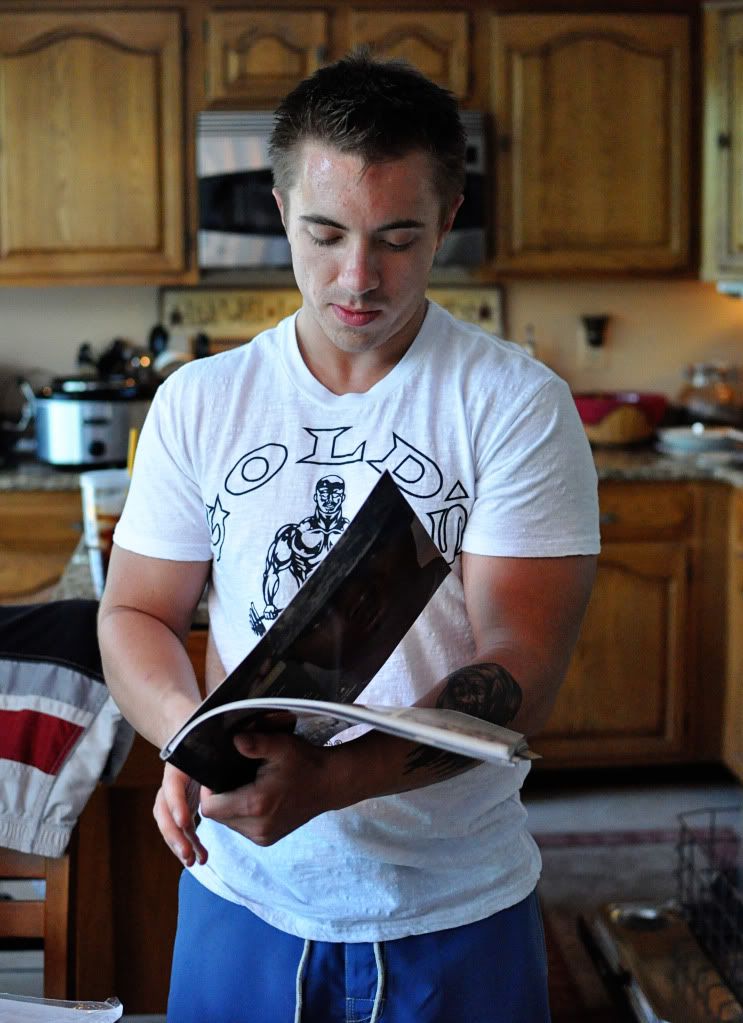 A book?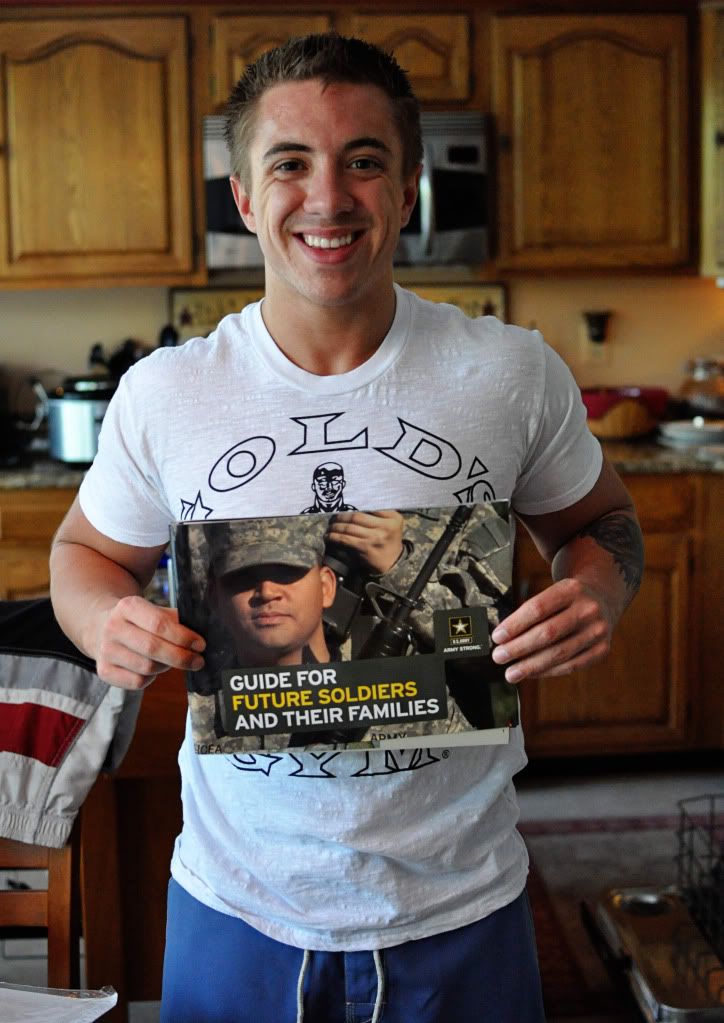 Yeah, we're going to need that.
Is there a chapter in there on how to detach your wailing mother from your leg on the night you fly off to boot camp?

Or how many letters your're supposed to write to your mother while you're in boot camp?

Or about that special program where your mother gets to come to boot camp during the day to "do lunch" with you. Afterall, I'm sure it won't be a long car ride from the hotel I'll be staying in right outside of Ft. Benning's main gate.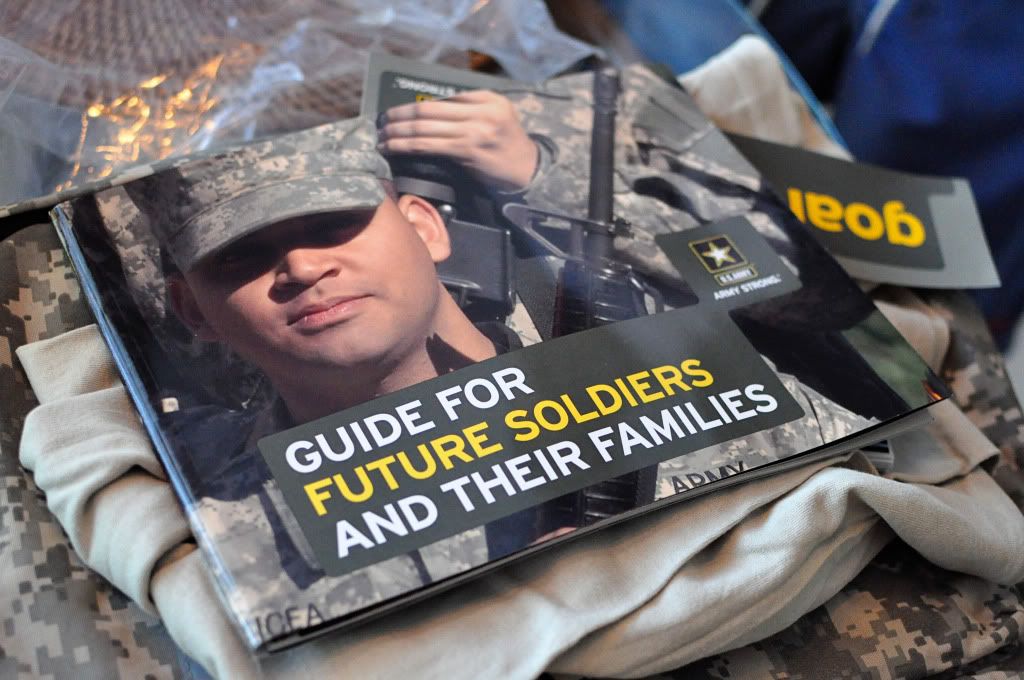 What? No lunch program?


What about the come home once a month to visit your mother program?
Or the take your mother to work on Friday's program?
And mother/son field trips! Those would be so fun!
I'll have to look them up. I'm sure they're in that book somewhere.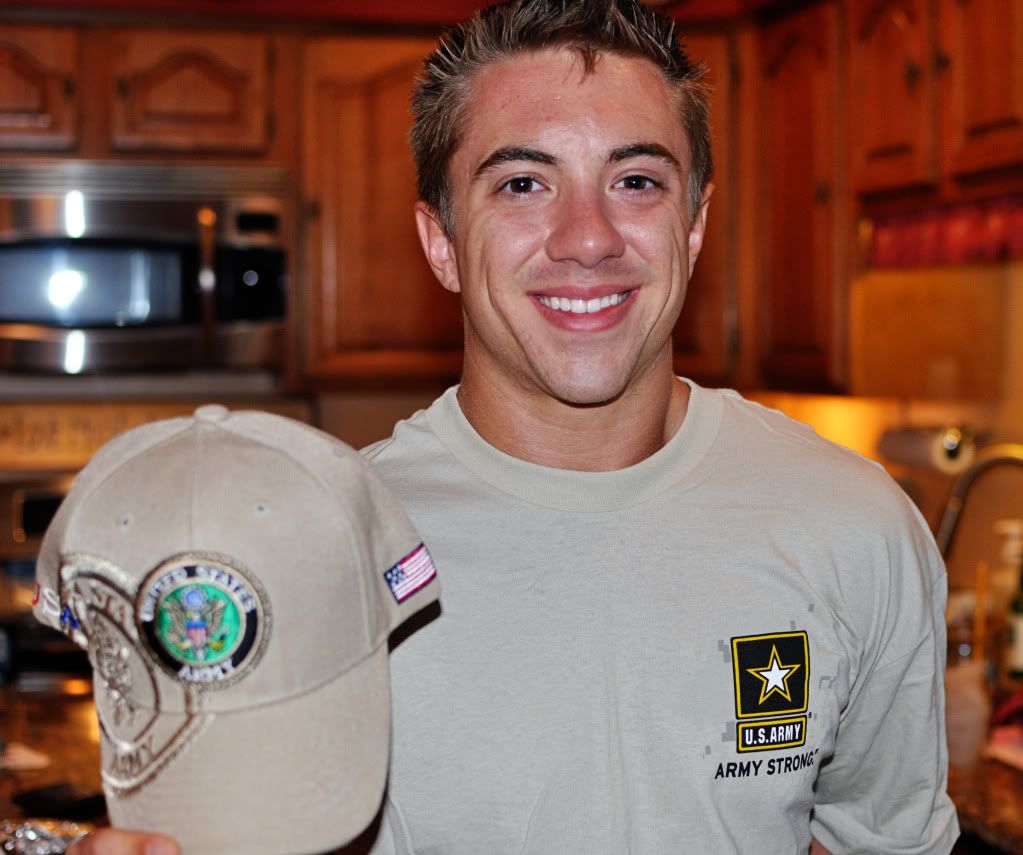 Awww.... Dad got you a new hat. My soldier boy. You're in the Army now.
Army strong. Army proud.
But Navy WILL kick your mule butt at the Army/Navy game, you DO know that, right?
You might be my blood and my world, but come game day I know who pays our mortgage.
Sorry, son.
Unless you want to do that, too. Pay the mortgage, I mean.
I won't mind.

I can get you my banking info.
Then I'll sit on the Army side any day. Mules rule! Goats drool!
I can be bought. I'm not ashamed to say it.


So in 5 months you ship out. What are you doing to do in the meantime?
Uh-huh. Thought so.
Congratulations, Son. We are very, VERY proud of you. I still think you're nuts for going airborne, though. Jumping out of a perfectly good airplane....it must've been that time you fell out of the cart onto your head at Home Depot when you were 2 that's got you wanting to do such a thing. Crazy kid. Sorry. This is what you want and Dad and I are 100% behind you.


But you will have to pry me off of your leg the night you ship off to boot camp. I'm just warning you. And if you see a crazy woman at Ft. Benning crouching in the woods watching you & your platoon do your morning PT, stand down. It's just.....some crazy woman crouching down in the woods. Please don't shoot. Please.
--------------------------------------------------------------------
P.S. Lori, my Army wife friend, wants to teach Josh her favorite cadence (but I have to warn ya, I think she fell on her head when she was 2 also) ~
ARMY, ARMY, ARMY.... GO ARMY! ARMY STRONG, ARMY TOUGH, ARMY ROCKS!!!
"I don't know but it's been said, Navy wings are made o lead.... I don't know but I been told, Army wings are made o gold!"
BE ALL YOU CAN BE....ARMY, ARMY, ARMY!!!
---------------------------------------------------------------------
Thanks Lori, as promised, I passed it on. Now stop sniffing glue. GO NAVY!