Oh my, on Sunday we died and went to heaven! For an hour, at least. Our favorite food: INDIAN. Johnny & I went to brunch at
Minerva Indian Cuisine
(Fairfax location). I know that plate looks scary full, but I must say, in my DEFENSE ~ that is a
small
plate. It is.
Really
. I promise. It is
NOT
a dinner sized plate. There. I feel better now. And I didn't finish it all. And I also only ate half of the naan (bread).
Now that I'm on "
THE PLAN
" that Josh set forth for me to lose 30 lbs. I feel the need to be clear about that. Afterall, sometimes Josh actually
reads
my blog so from hence forth I have to be careful with my food posts....Josh has graciously allowed Sunday to be my "cheat day" so of course I happily obliged. No need to upset Josh or "the plan" or anything. :o)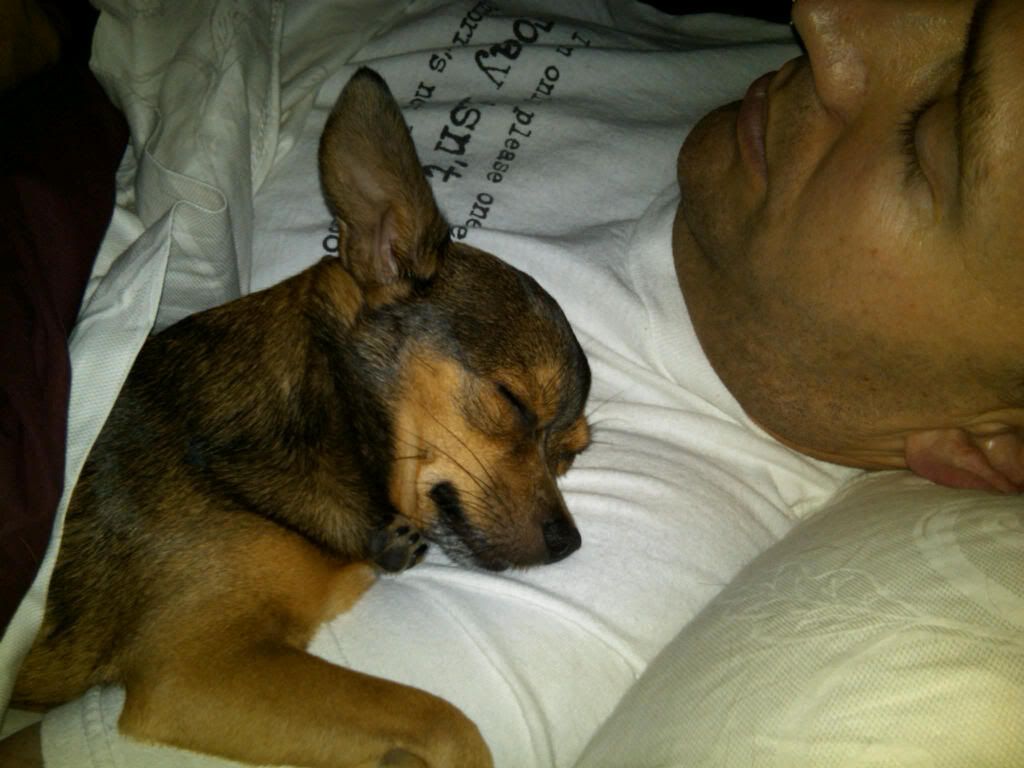 After Sunday brunch we slipped into a serious food coma; went straight home and slept for 1.5 hours - Johnny slept for 2.5 well deserved hours. Sunday naps are the BEST, I don't know why, but I feel like we zonk out and get the most awesome sleep that we've had all week. Of course, the girls join us and take a nappy, too. MMmmmmm, can't wait til next Sunday.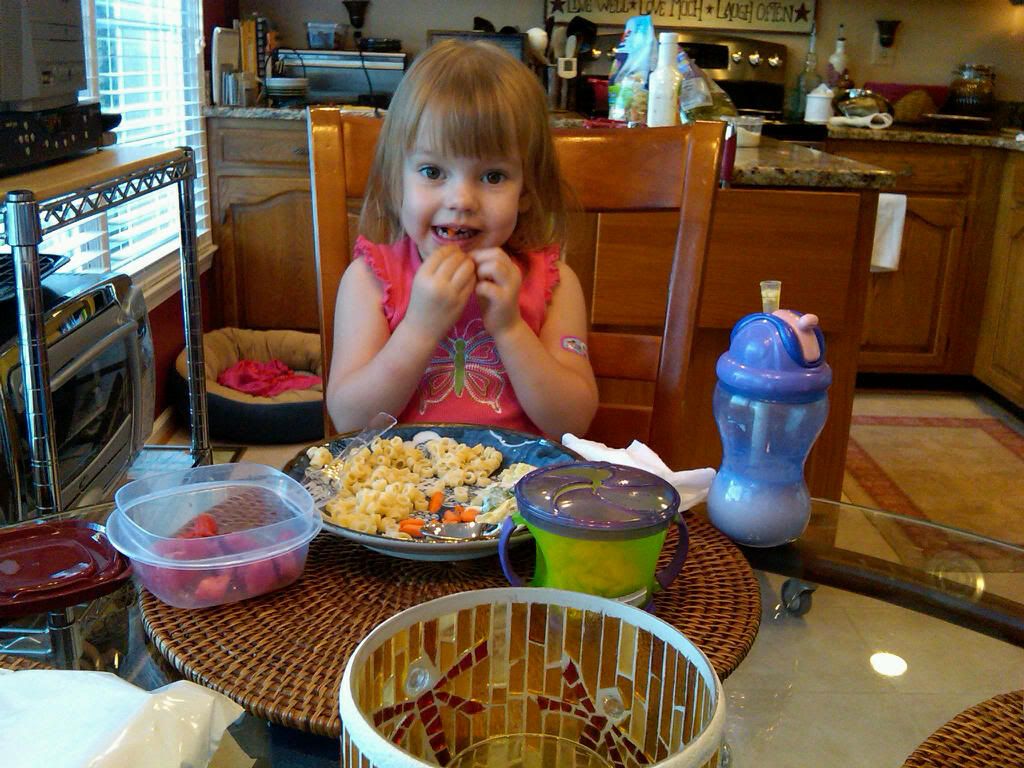 After our nappy we had a special little guest join us for the afternoon. I got my Sophia fix! She told us stories, danced, turned our lights off and on 500+ times, recorded random shows on Tivo, chatted it up with the neighbors, chased the dogs around to exhaustion, helped me load the dishwasher and played and played and played!!! She is such a breath of fresh air in our home. I laugh so much when she's around.
How did she get so tall during supper time?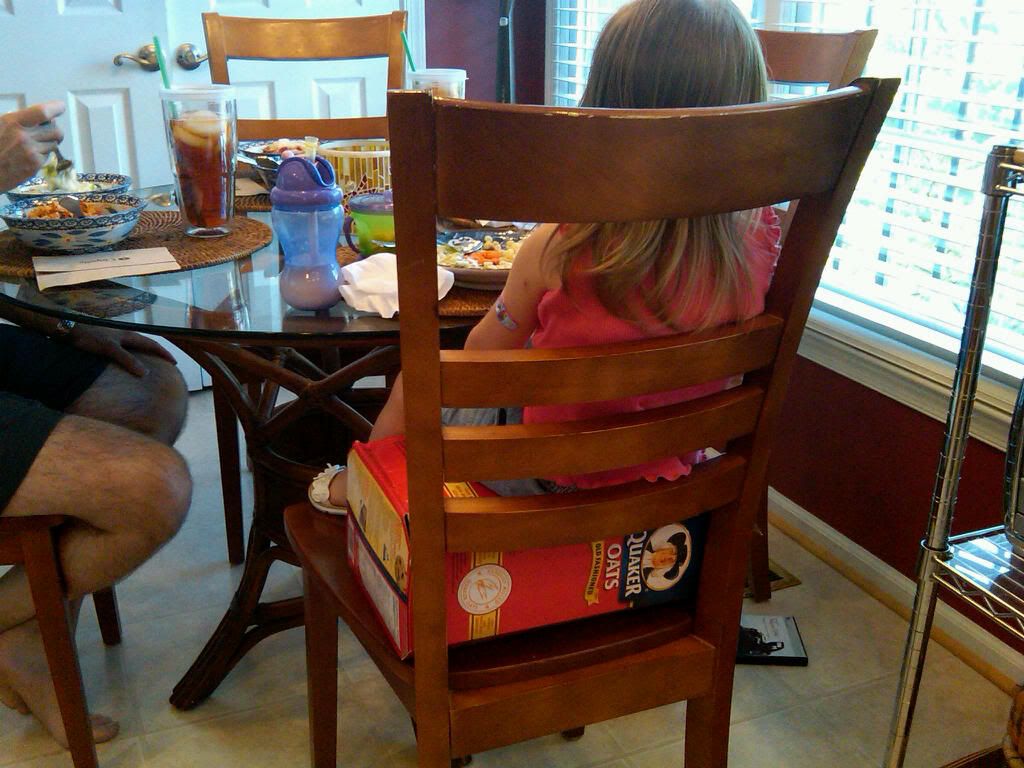 We sat her on a huge box of oatmeal! Another reason to love Costco....you get a free booster seat while you lower your cholesterol. The little pooper refused to eat my sauce, but she's adorable so I let it slide.
This time.
Well, I'm off to shop for carpeting! We have to redo the stairs going down to the basement....who put white berber on stairs? High traffic stairs? It hasn't been white since the day before we moved in here 6 years ago and that staircase has caused me too much stress....it's time for it to GO! Have a great Monday everyone!