We are back from our visit to Peoria! What a fun time we had! Oh man, I don't even know where to begin. During the next week or so I'll be posting individual "stories" about our visit, but there's simply too much to write about all at once. I feel as if my mind is going to blow at any moment. Plus, I've taken over 503 images in a week.....so far.....
We've been going non-stop since we've been home since John's 22 year old daughter Liz flew back home with us for some local sight seeing. She's loving all of the museums and new restaurants that she's been able to experience. Tomorrow she returns home to finish her last semester and then she graduates with her Bachelor's degree,
woo-hoo!
Image via Wikipedia

Photo of the Newseum, where Johnny and Liz are spending part of their day braving the heat wave....Johnny just texted me and said "Thank God for AC!"
Since Johnny and Liz are out and about I finally got a chance to download the images and (shhhhhh.....) I'm "supposed" to be unpacking my suitcase, but I'm just so pooped out that I can't move. Not to mention, it's 105* outside so I feel like a water buffalo; all hot, swollen, bloated and lazy.
I wanted to share these pics I took of Johnny and Liz this morning on the deck. They were discussing their game plan for the day and I told them to cozy up!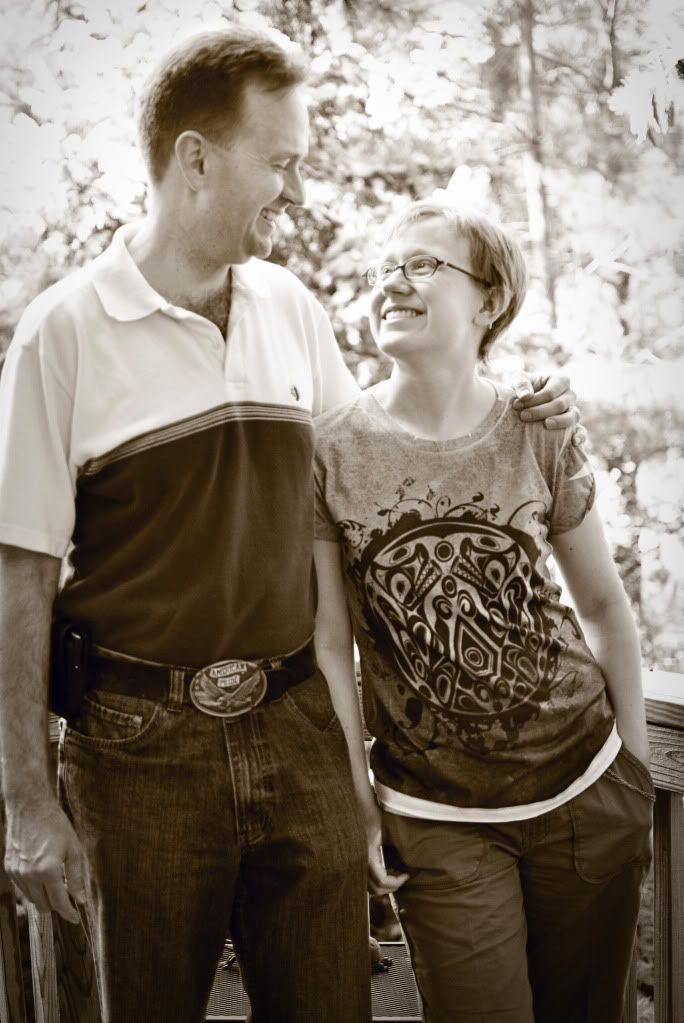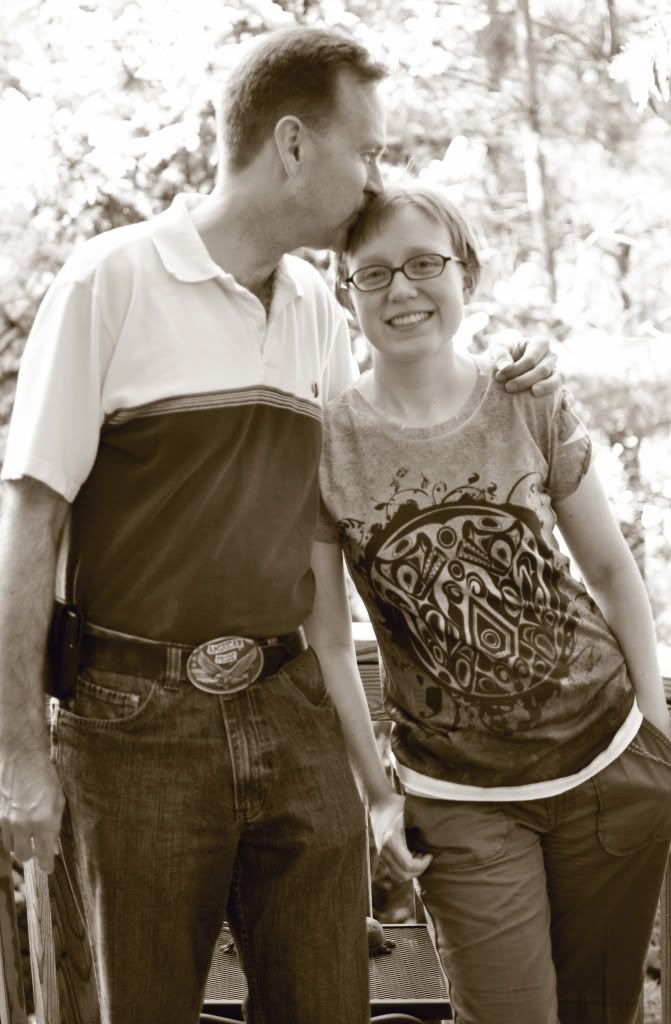 So precious! I'm going to frame them as a trilogy for the family room.
Well, I'd better get a move-on. I'm picking the two of them up at the Metro station at 5pm then we're going off to eat Afghan food. It's Liz's last night and that was her choice for supper. I still need to go unpack!! Or do I? I could put a plant on the suitcase and just ignore it. Brain. Fried. Lazy. Done.
More soon...probably after a 3-day nap!