On Friday I had the privilege of having Sophia come and spend the afternoon and evening with me.


I love this child. I really, really do. We get along just fine.


We went out onto the deck to blow some bubbles and she actually said, "take pictures, I'll say cheeeese!" And thank God she did! I was dying to, but didn't want to overwhelm her.
Sophia's gotten used to the fact that I always have my camera out and that she's my guinea piglette when it comes to my favorite Photoshop action packs...and when I get a new lens, I pretty much go crazy when she's around. Poor child. At least she understands that about me and decided to just go with it. To love me is to
say cheese
.''
Here is the sweetness that is little 2 year old Sophia ~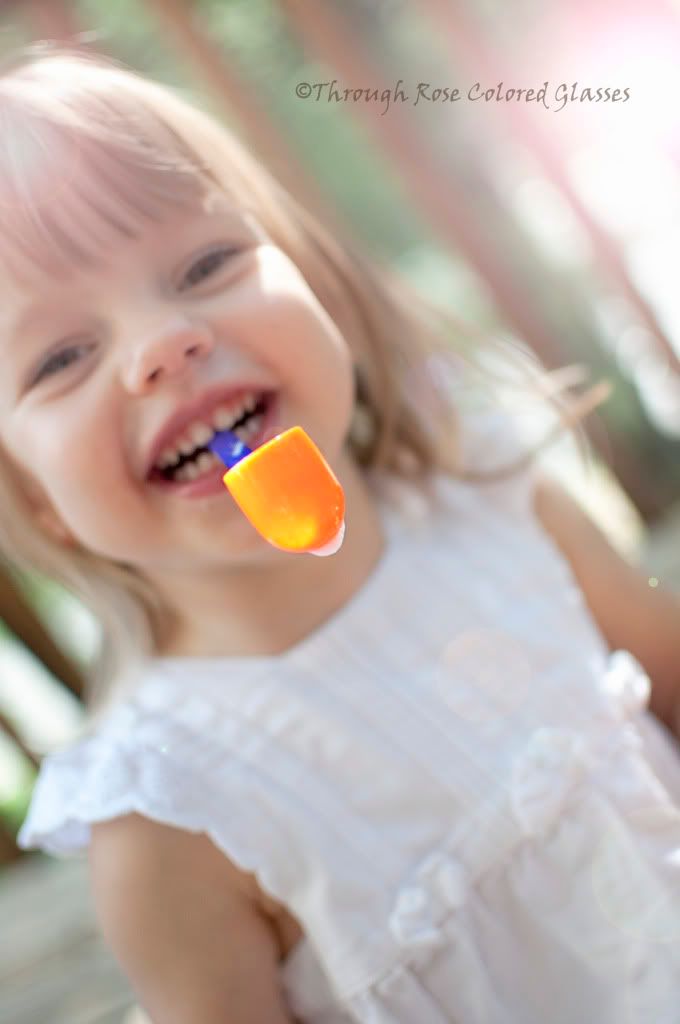 Sun flare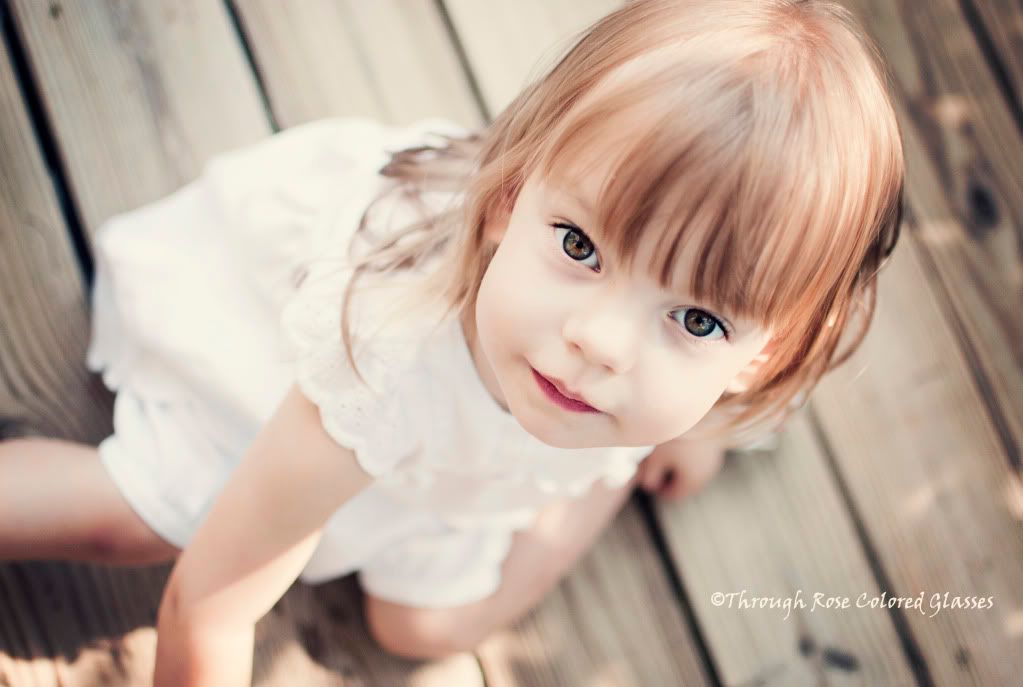 Little China doll. Perfect porcelain skin.
She's precious. Simply delightful.
My face hurts from smiling.
Lori & Al, you make beautiful babies. Thank you for sharing her with me.
The End.