A week before Madison arrived I was in the mall with my friend Tammy and the saleslady to this cute little store told us how to create a Mermaid Bath and I immediately thought of my little Madison ;o) Johnny said it was a must, every little girl should get to be a Mermaid for the day. You don't have to tell me twice!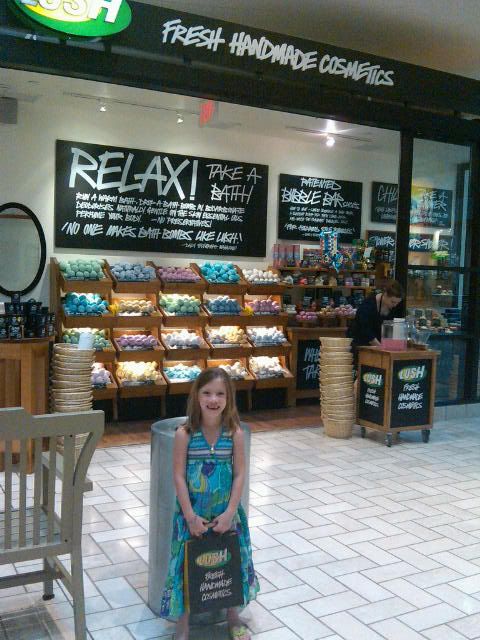 On her second day here, after going to visit Uncle Johnny at work and attending the ice cream social, Madison and I popped by
LUSH Cosmetics
at the Tyson's Corner Mall and got the ingredients that we'd need for a mermaid bath.
I need to do a quick plug for Lush ~ Lush sells all handmade, natural cosmetics and bath products ~ they use only organic fruits and vegetables, the finest essential oils & safe synthetics, little or no packaging, vegetarian ingredients and they only buy them from companies that do
not
test their products on animals. For me that's a thumbs up all around.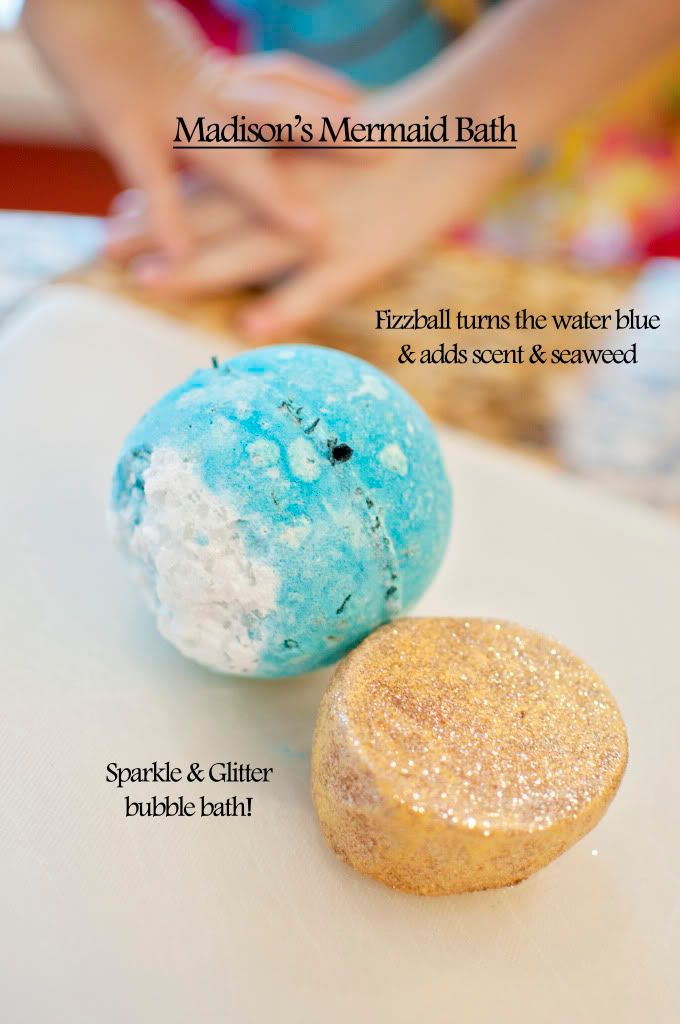 We got a
"Big Blue Bath Bomb"
which
fizzes like crazy when you plop it into the warm water. It contains coarse sea salt, turns the water a pretty sea blue color and to our big surprise also filled the water with SEAWEED! Lots of seaweed, ha. It took a rinse in the shower to get it all out of her hair.
To that we added the sparkly, yummy smelling, bubble making
"Sunnyside Bubble Bar."
It smells like tangerine and Mandarine oils and it's sort of sweet. I could've eaten it.
So......$16 later we have a Mermaid Bath. Yes. That's what I said. I know. I went a little nut-so....but.....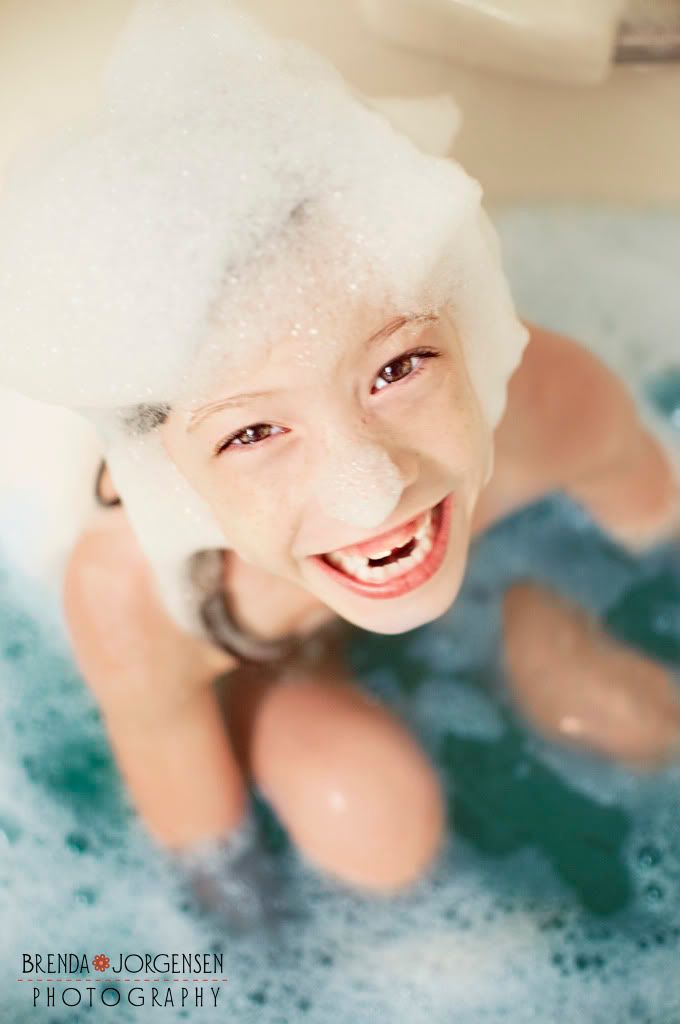 Let me tell ya.......It was totally worth it.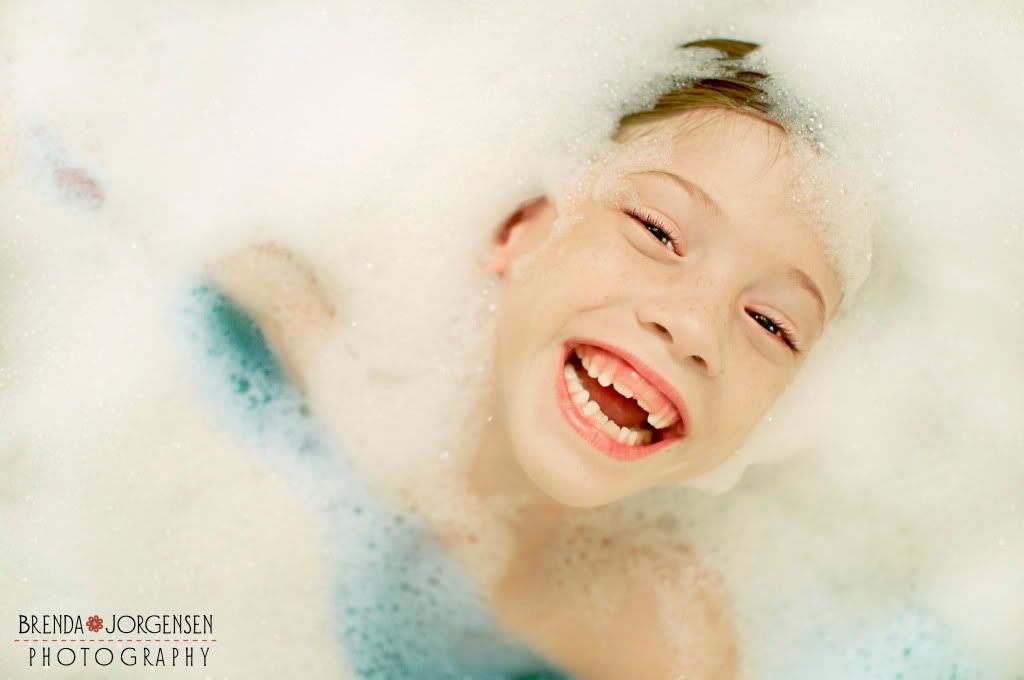 It was a fun activity that we could do together and she loved it. That's all that matters. Madison spent the rest of the week pretending she was a Mermaid; at the pool she wore flippers and we played make believe.
This age when they have no front teeth is a hoot, isn't it? They look like jack-o-lanterns. I have to dig out Josh's 1st grade pic, he's missing one of his teeth and he's in a little vest. Too precious!
P.S. Do you like my new logo on my pics? My gal Corina at Corina Neilson Design & Photography made it, isn't it cute? Simple and fun. She also designs digital scrapbooking tools and many more photography tools, she's so talented! And if you haven't gotten a chance to see her handmade headbands, you must take a look HERE. Too cute for words. If I had a little girl......omg. BIG trouble! I'm thinking Madison neeeeeeeds one, though. Check her out!