Just a short HELLO before I run out the door. I'm going with a friend to visit a book club member who is in an assisted living place trying to recuperate. Poor lady has been fighting infections for 3 months.
Remember when I met The Pioneer Woman? She signed my cookbook
HERE
. It was such a delight to meet her!
Last night I made her Crash Hot Potatoes for my Johnny for supper with our chicken fingers and asparagus. Soooooooooo yummy!!! Here's the recipe on her website: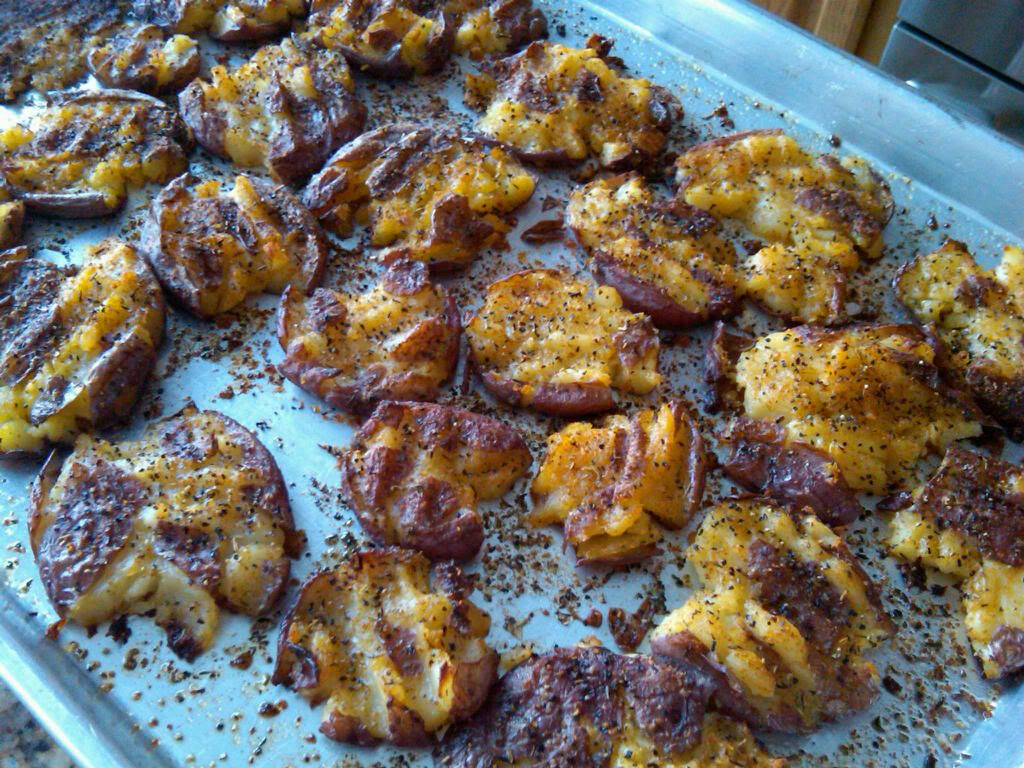 I used the smaller reds (because that's all I had) but next time I'm using regular size. Oh man, I'm telling you, you will NOT be sorry if you make these. I used plenty of pepper and some fabulous Mediterranean spices that I had in my pantry.
I just wanted to share that amazing idea with you, since I'm always looking for new things to do with the basic potato. ENJOY!!
Off to see my friend.............