I had been calling Borders for about 3 weeks to find out when they were going to give out line tickets for her cookbook signing.
I was a little nervous that there would be a warrant out for my arrest for aggravated stalking or phone harassment when I arrived at Borders that morning, but either their caller ID doesn't work or they gave security the day off because I scored 2 tickets to the first signing group! The second ticket was for my friend Lori who ended up being sick and couldn't make it :o(
Johnny even left work 2 hours early that day so that he could come home to drive me to meet Ree and take my picture with her. What a good hubby.......I'll have to make him her guacamole recipe as a big thank you. xoxo
A full
HOUR
later, with our neighbors' help shoving it down as far as we could.....this is how we left it. Nice, huh? Well, I figured if someone wants crawl under the door and steal my awesome orange traffic cone, let them! They could have it. I needed to meet Ree Drummond. Stat!
With traffic we arrived about 1 1/2 hours late. She was due to speak in 10 minutes.
And seriously? Right now all I wanted to know is what that girl is talking about. Doesn't it look like it was pretty juicy stuff? Wishing I had super hero ears right about now.
Ok, I'm loving Johnny even more right now, if that's even possible.
I was just glad he remembered to take the lens cap off.
This might sound silly, but I was so excited that I don't remember taking this photo.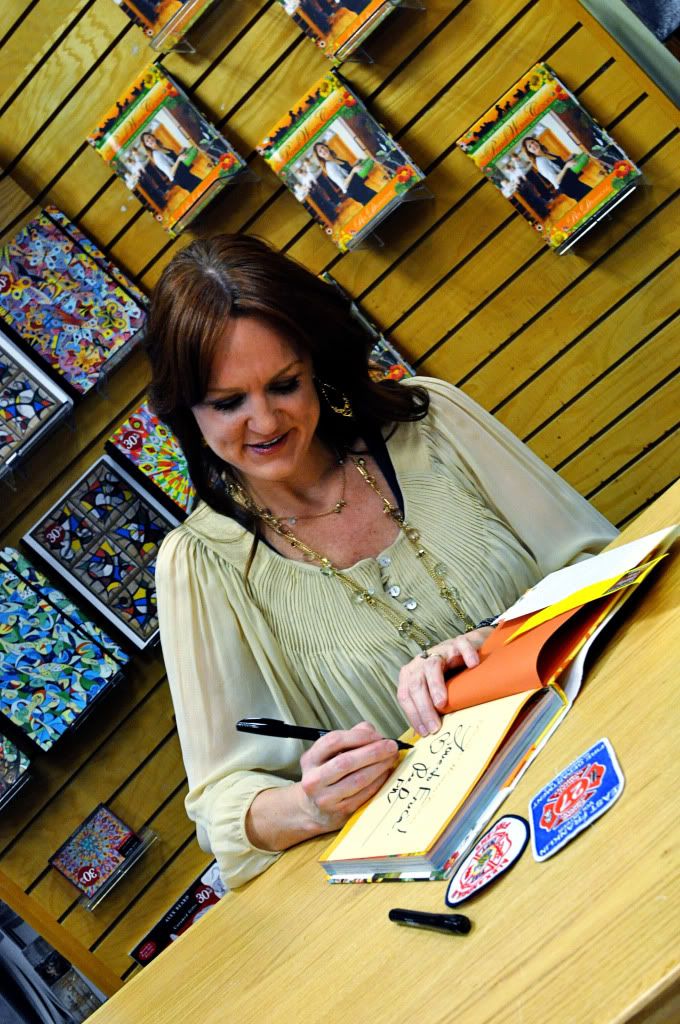 Ree was so cute....and nice and, as I soon found out, very patient.
Me: DOH!
Me again: "Haha, yeah..."
Ree: "So how did you do it?"
Me: "Haha, yeah..."
(Just a teeeensy bit nervous...)
Nope. Not at all.....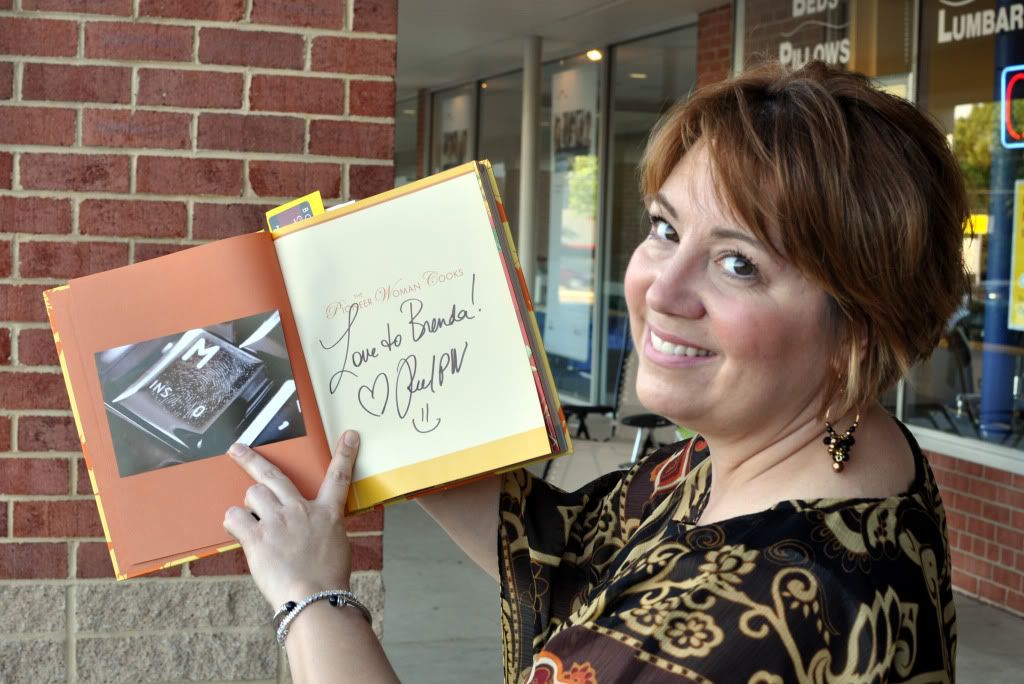 So purdy.
It's kinda like me, just a bit "off kilter."