We have some exciting updates in our family to share!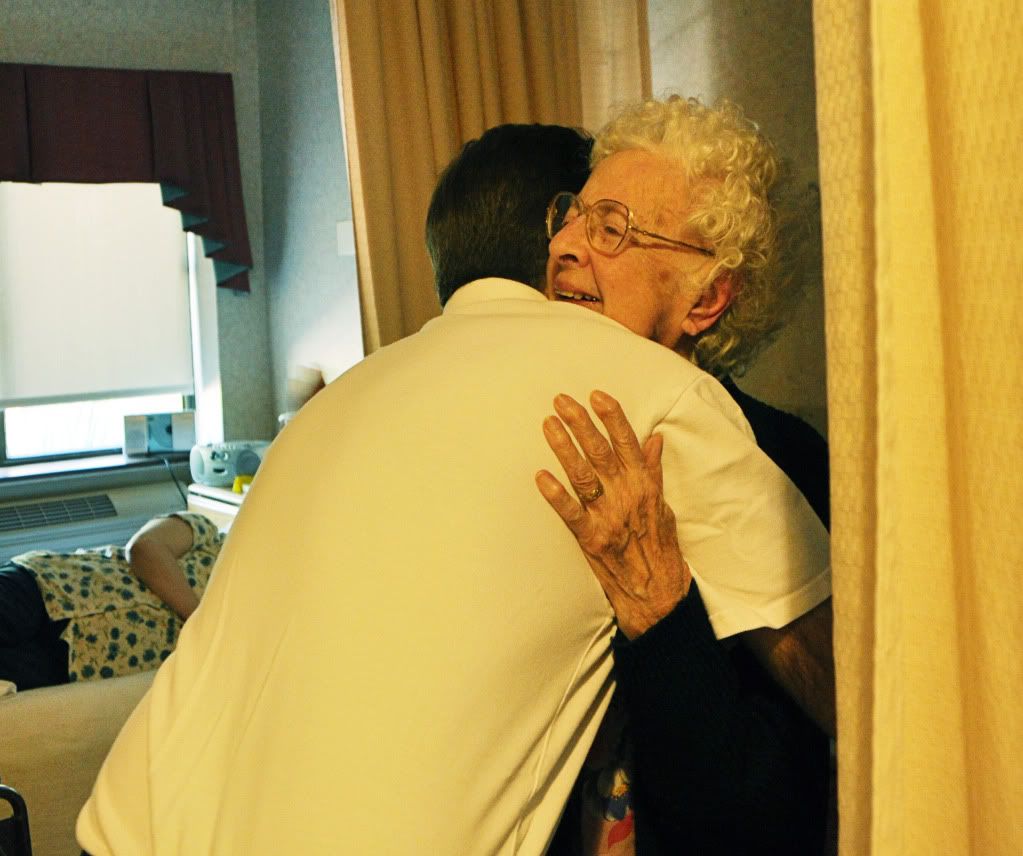 First of all, our Gram, who we all love and adore, celebrated another mile stone in her life recently.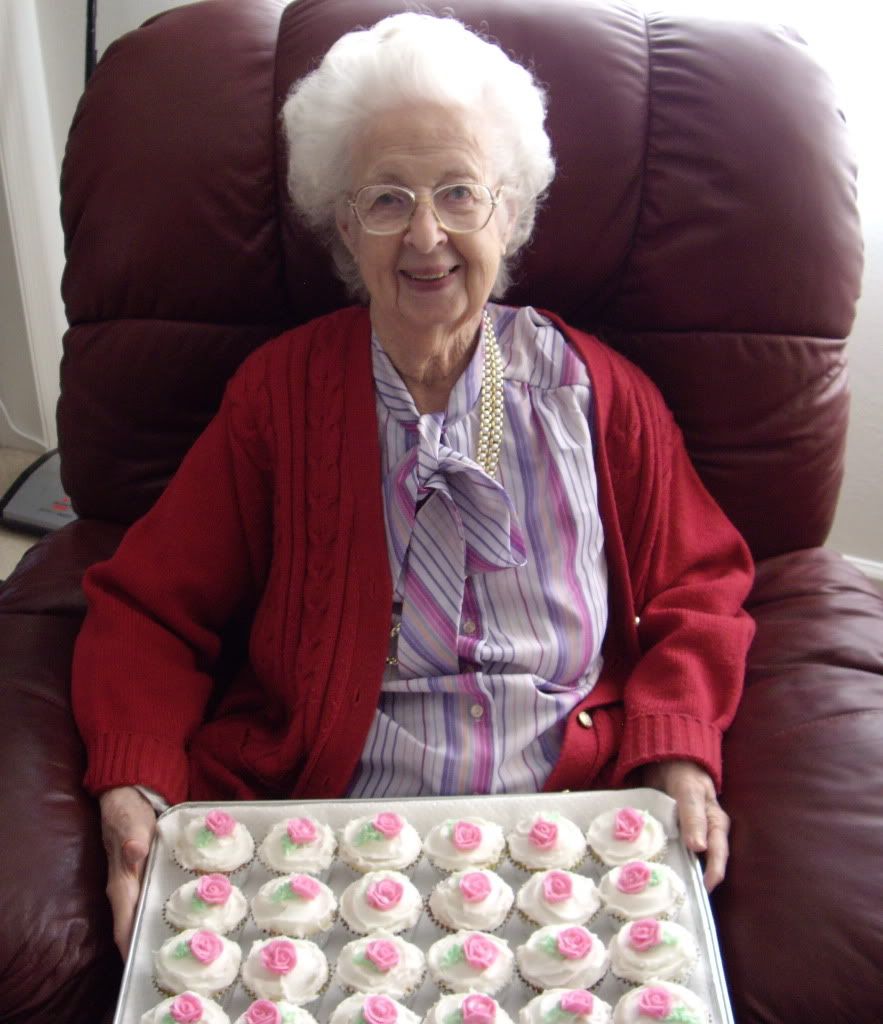 Gram turned 95! And look at the beautiful cupcakes that my talented mother in law made :o)
I was blessed when I married into my husband's family and Gram adopted me as her own grand daughter. I was never close to my maternal or paternal grandparents and Gram has made up for that 100%.
For the first 10 years of my marriage I recieved at least one hand written letter a week from Gram filled with stories, recipes, well wishes and tons of love.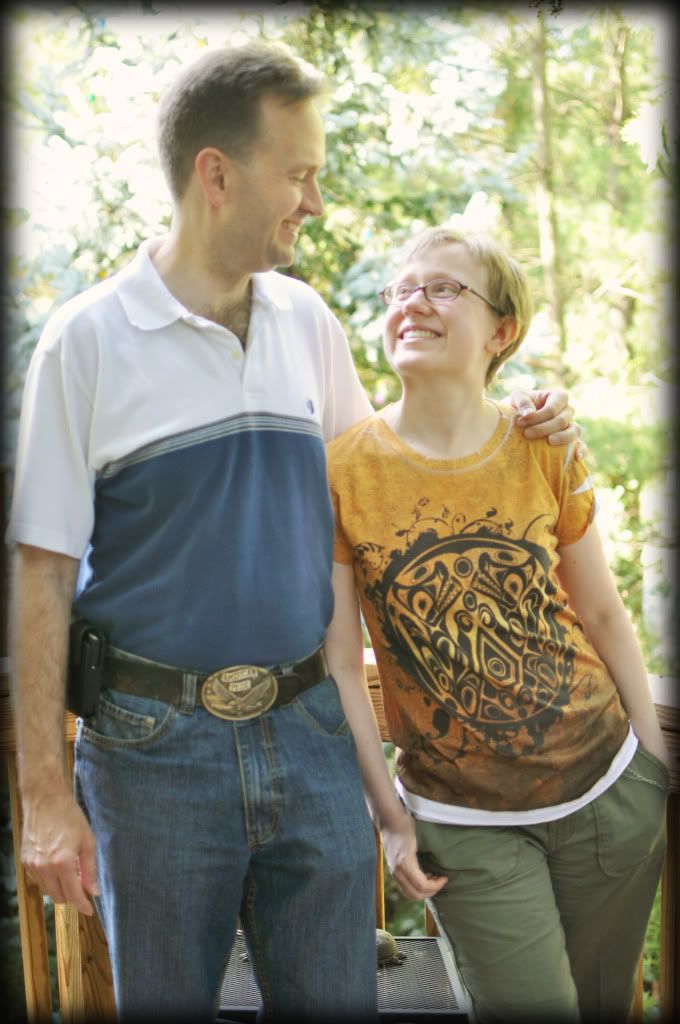 The second bit of great news concerns Johnny's daughter.....
Liz graduates college this Friday! YAY! WAY TO GO LIZ!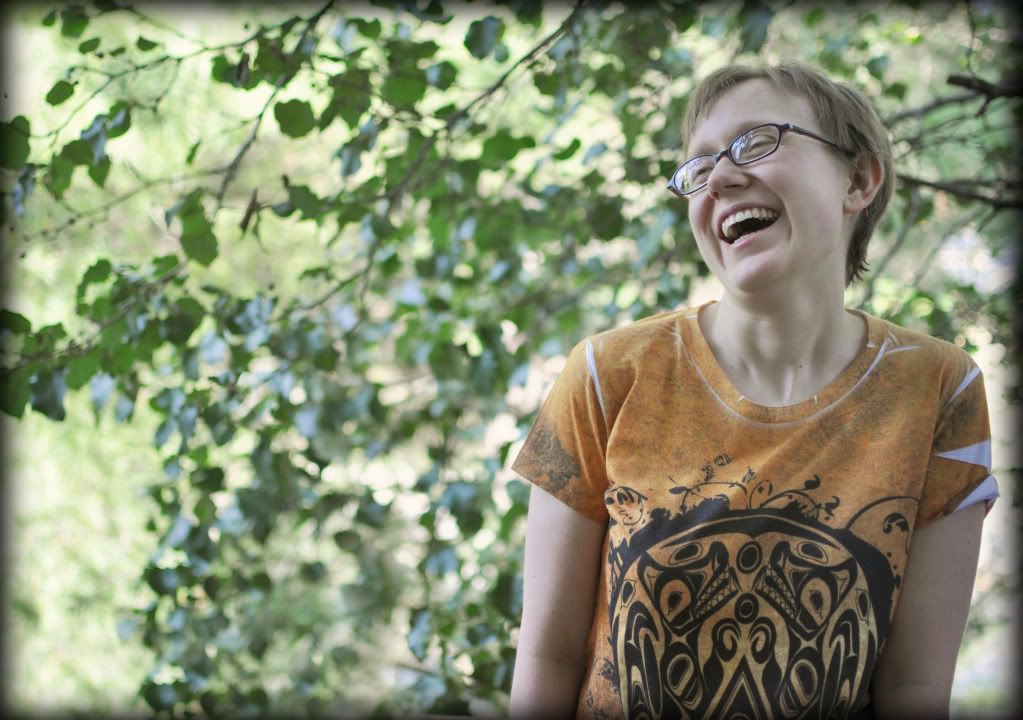 4 1/2 years of hard work & studying, pfew! She'll have her BS in English, minor in Marketing and now the fun starts. Job hunting, interviews and getting herself established to go out and conquer the world!

Sadly, I won't be at her graduation but Johnny will be flying in for the big event. Josh happens to be arriving here at home on his Greyhound bus on the same day Liz graduates so I'll be here as his welcome committee.

I'm sending you all the best of wishes across the miles, Liz! Dad will take pictures so smile and say cheeeeeeze! I can't wait to hear about your big day and your celebration dinner. I'll be with you all in spirit xoxo

CONGRATULATIONS!