I've spent the day doing laundry....tons and tons of laundry. I don't know where it all came from. I was supposed to catch a movie with Josh after lunch, but he fell asleep and since he worked until midnight last night and is working until midnight again tonight, I just let him snooze and poked around on my computer instead in between loads.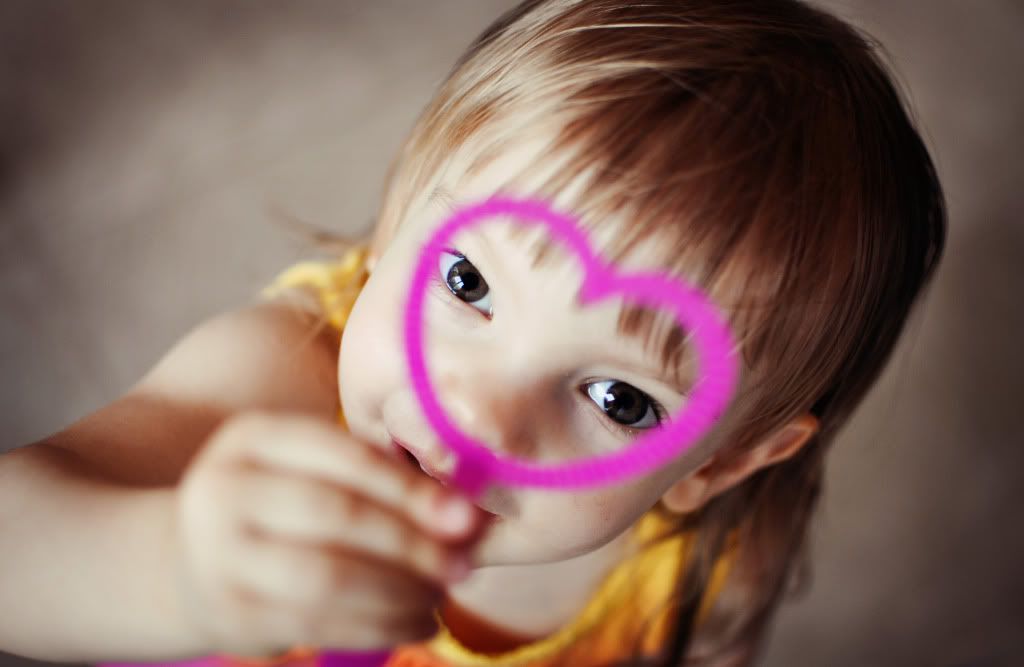 I ran across these pics of baby Sophia from back in May. She loved this little heart toy and ran around my kitchen pretending it was her "magifying glass," just like Dora The Explorer, I learned. This little girl melts my heart. I can't decide which pic I like more. Her
eyes
in focus....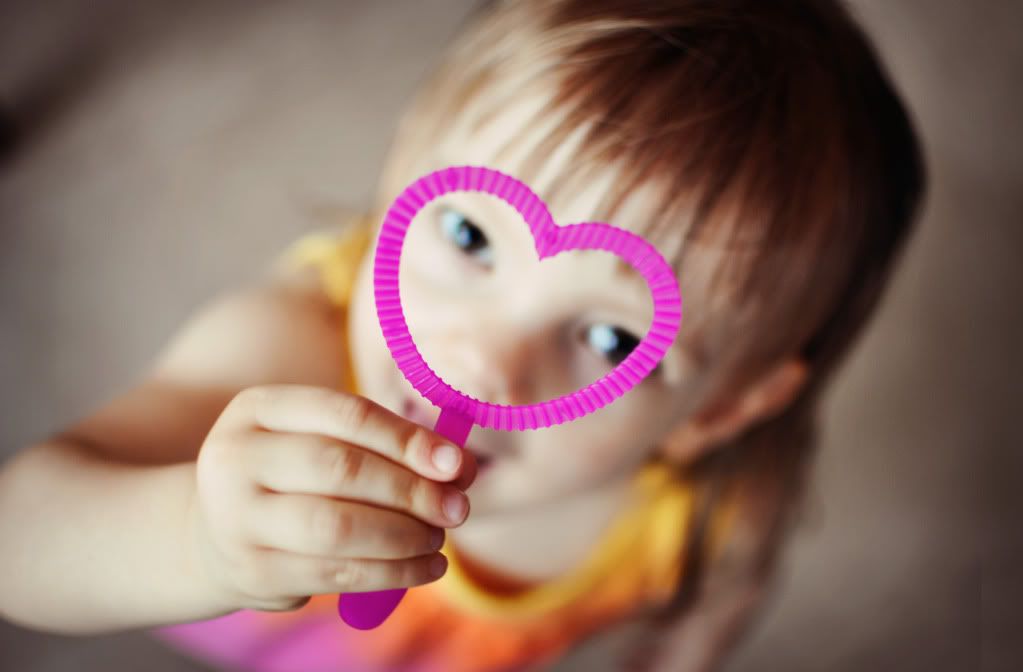 Or the focus on her
tiny fingers
. So I had to post them BOTH. OK...never mind. I just decided I love the second one, look at those little bitty fingers! It's my favorite. I think I need to print it.
Oh darn. I just scrolled up and looked at the first one...and her eyes and teensy button nose are precious!! Lord, help me, I could cry. How do Mommy's of little girls not just walk around in a puddle all day?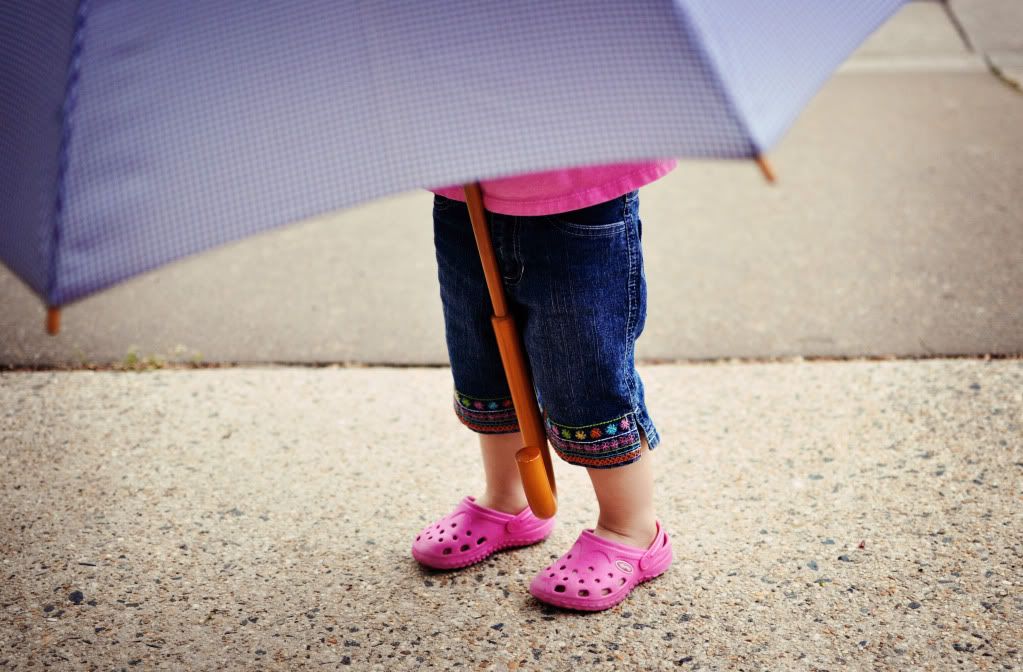 Too cute! Lori, don't ever throw those tiny pink crocks away. I'll haunt you forever if you do.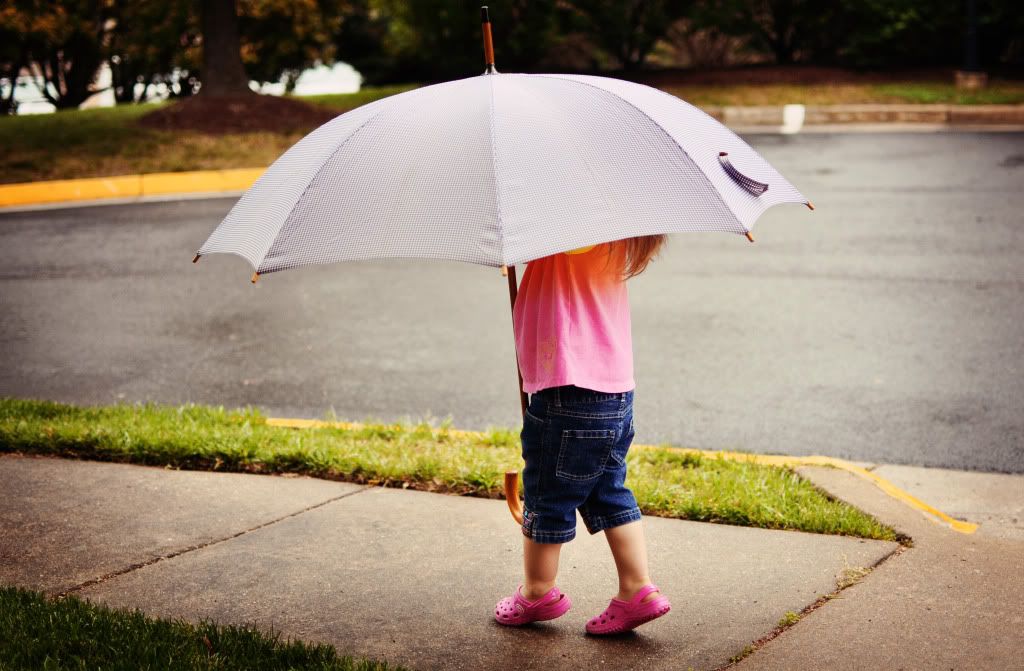 God knew
exactly
what he was doing when he decided
not
to give me a little girl. He knew that (1) I'd be a puddle of goo every single day (2) The child would get anything and everything her little heart desired and by now we'd be living under a bridge because Mommy couldn't say no (3) Did I mention I'd be a constant puddle of goo? (4) I'd never get anything done because I'd be staring at her all day long.
Which is exactly what is happening right now, even with the pictures that I found my May folder...my dryer is buzzing at me...my washer is beeping at me...
UGH.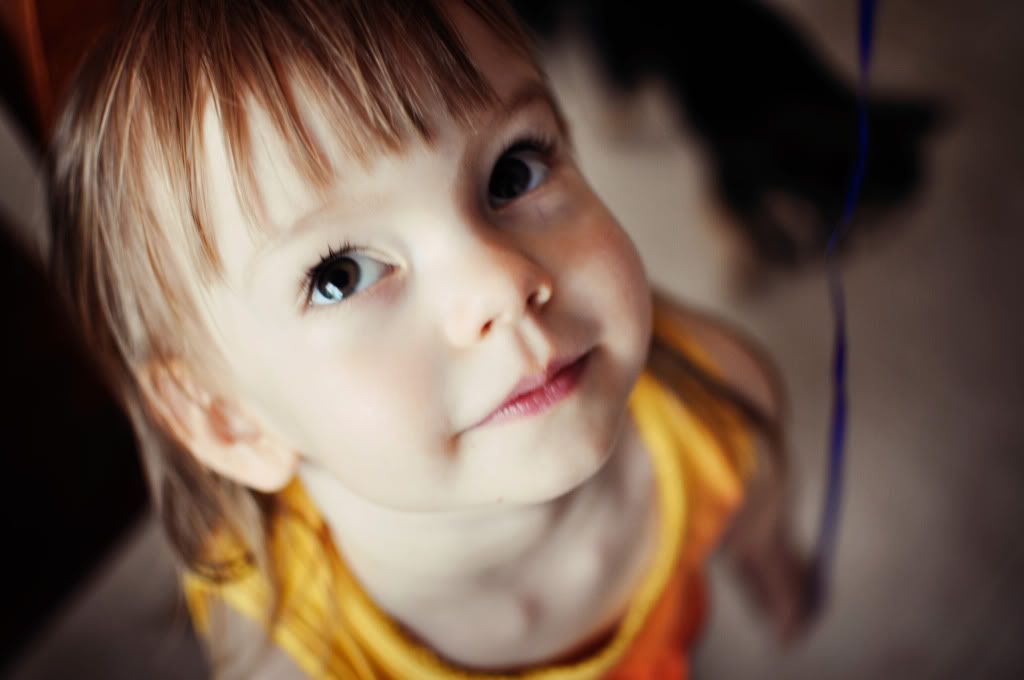 Looking up at her balloon ~ I need a Sophia fix!
I'm gearing up for girly time...last night Johnny & made arrangements to fly our 6 year old niece Madison up to visit us for 10 days in August. I'm so excited!!! I don't expect to get a
thing
during that time...she's already told me all of the things she wants to do while she's in D.C., including riding on the D.C. Duck, visiting the "Giant Abraham" (Lincoln Memorial!) and
meeting the President
(or at least meeting his dog Bo). Guess I'll need to get on someone's A-list pretty fast, haha. Anyone have a secret White House contact I can call? Play time over ~ laundry awaits. Cya!