An ode to "The Cell Phone Camera"
What would I do without it? My blackberry is rarely more than 5 feet away from me at any given moment. If I could have it surgically attached to me I'd be OK with that. Then maybe I wouldn't drop it...which I do at least once (ok, twice) a day. I've broken 3 cell phone cases, too, but my phone is FINE: strong, secure, healthy and happy. We're on good terms, despite my clumsiness.
When I look back at the images I snap on my cell phone, nearly every day, I'm reminded of the simple things that bring me joy, teach or remind me of life's little lessons or that just make me go "AAaawwwww......"
Such as ~~~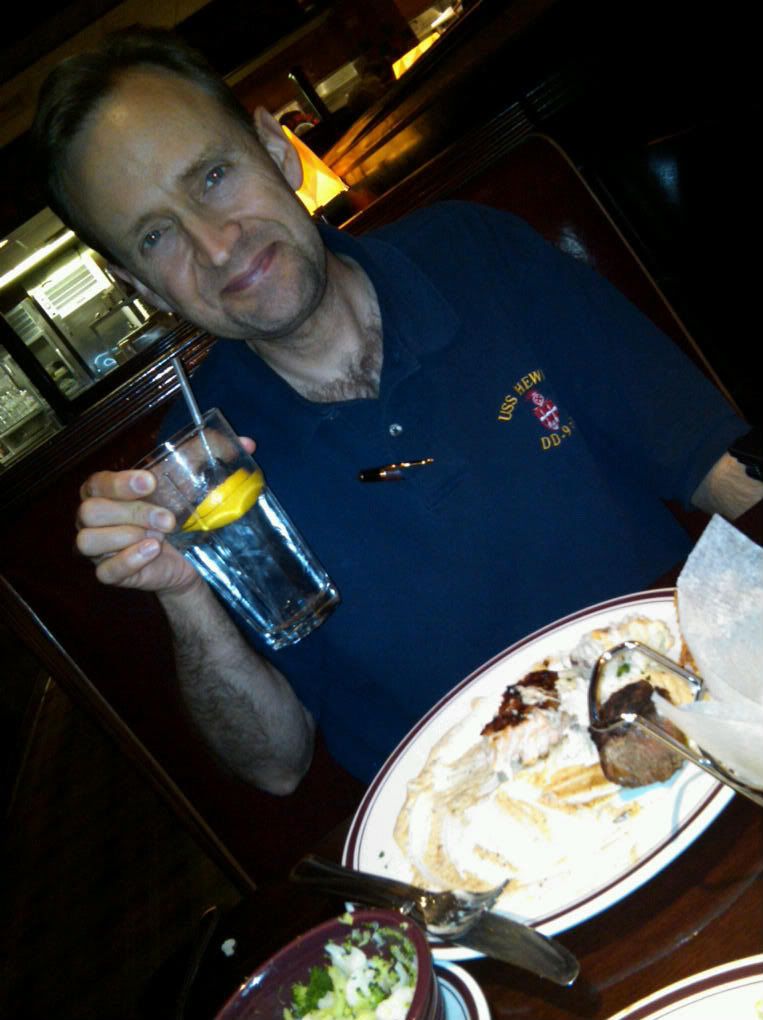 Do you know what happens to OUR left overs? Someone with the initials "JOSH" steals them in the middle of the night and leaves an empty container in the refrigerator so when Johnny goes to get it the next day (and looking really, really forward to it!) it's empty!! Or there will be a piece of dried out broccoli or something left.
Yup. This game has gone on for years between the two of them so Johnny has gone to desperate and extreme measures in an attempt to keep Josh out of his yummy left overs by labeling his containers.....
Yeah, like this is going to keep a 20 year old boy who eats anything that's not nailed down out of our take out containers. Does it work? You decide...
PLAY!
Miss Sophia is the
master
of this rule. She re-taught me how to really
play
(and we dance too). I can't wait to play with my camera this weekend. I'm going on a nature walk, yay, and Johnnie is going to make some pens in his workshop :o)~
Be proud of your assets
~ Sophia was showing Johnny her toy pliers. He's all, "You wanna see a wrench? Now
that's
a wrench!" and proudly whipped his out. Sophia was so surprised! At this point I knew I was second fiddle for the rest of the night :o(
FYI: In case you didn't know, Johnny has an extra marital relationship with his Leatherman. They are in love, happy and have had a long standing relationship, way longer than he and I have had. I hate to admit that I even bought him a "Super Leatherman" one year for Christmas. Forgive me, Father, for I knew not what I was doing. I was a stupid,
stupid
newlywed and was trying to impress my new husband. A decision I have lived to regret for 12, going on 13 years.
The Leatherman goes with him everywhere and when he's not wearing it it's usually because he's hidden it in my purse OR he's pouting because I said NO leatherman!!, we're going to a nice restaurant or to the theater. Sometimes it worries me, I think I heard him sing a love song by Lionel Richie to it one day. Should I call a shrink?
They are two of a kind, these tool loving, wrench crazed specimins. If Sophia gets an ipad she'll never look my way again.
Birds of a feather flock together.
It's important to have friends.
Eat dessert!
Our new rule -
if
we decide to order dessert we are
not
going to feel guilty about it no matter what. Either don't eat it
at all
or throw caution to the wind, dive in and savor every single
delectable
bite and shut up about it!! No annoying girly whining about your hips, fat butt or diet you just bailed on. Whatever. Just eat and enjoy.
Always wear cute shoes.
Heeeelllllloooooo?
Need I say more? Thank you.
LAUGH.
This is Johnny and our precious Gram cutting it up in Peoria this summer.
There isn't a day that goes by that I don't laugh. Usually it's because I'm such a klutz and I laugh at
myself
mostly, but also, I have a 20 year old son who cracks me up (especially in text messages!), a self professed goof ball "punny" husband whom I adore completely
and
I live with 3 Chihuahuas.
Happy Friday everyone, hope you have wonderful weekend! Take lots of cell phone pics. Your life deserves it. You won't regret it, I promise :o)