I haven't gotten to speak with Josh since he got back to his base. I'm so bummed. I just need to hear his voice. Even for 5 minutes.
I'm not whining. I'm just saying. That's all.
Today's
Project 365
image....I can't help it. I'm missing him so much today.
I took the photo for Josh, actually. Ironically, to put in my daily letter to cheer him up and to remind him to remain strong and centered during his training.
I don't get it. The other platoons got to phone home on Saturday.
I don't get down often at all. Hardly ever, actually.
But the FINALITY of my son moving out - NO - moving AWAY - is sorta hard.
Really sorta hard.
I'm not whining. Just saying....
I promised that I'd document my days/feelings/LIFE in my blog. Sorry :o(
I think I'll print out the picture and EAT IT! Take my own advice, haha! It will probably taste like chicken.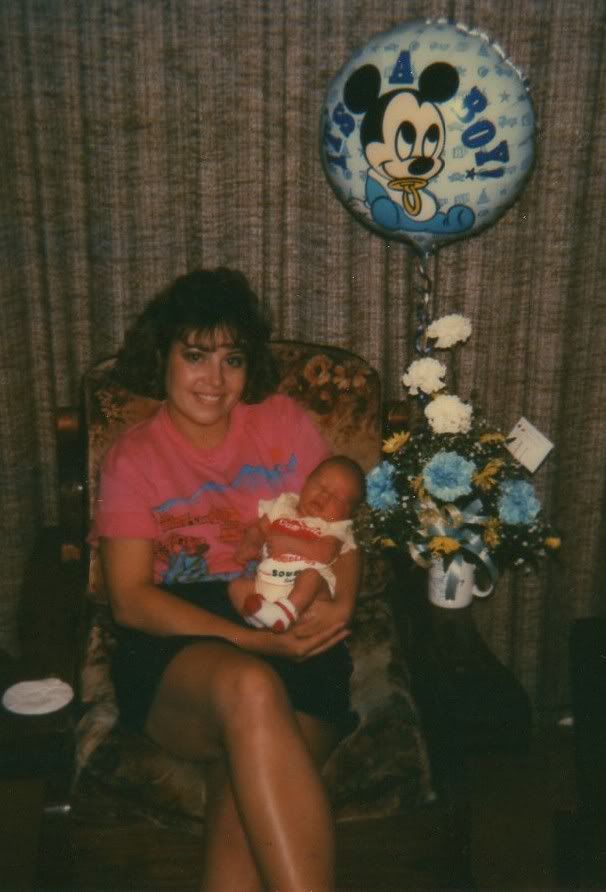 Brenda, you have to get used to this. Your "Mom job" is over. You got the "20 year pin!"
Can I just take a moment to acknowledge my awesome tan? My only evidence that I didn't always look like a Costco sized container of cottage cheese since moving to the East Coast. The FREEZING East Coast.
You have to admit, he was the cutest kid!! Wasn't he? That round button nose, oh my, I love this kid!

Tomorrow's a new, exciting, beginning. A fresh start with a new attitude. I promise. I get to go play BINGO with the Army wives! Did I say Army. Oh Maaaaann!!......ughh.
Thanks for listening.
The End.