We rarely go downstairs to our basement, except to do laundry. The room down there has basically just been a large storage room with an eliptical machine stuck in the corner. It's dark, gloomy, dank, depressing, dark, sad, dark, pitiful, dark....no lighting, dark, bat cave like, and, oh yeah....dark.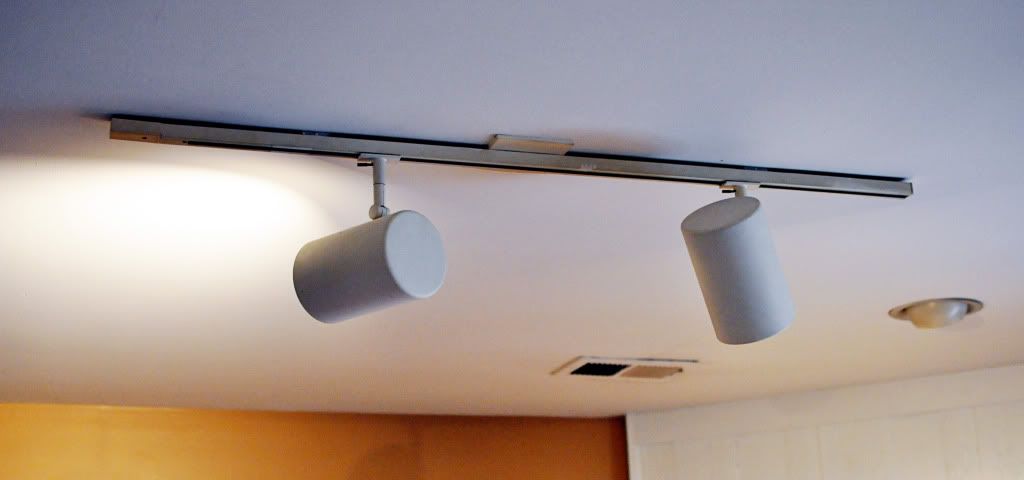 You see those fancy 1983 track lights?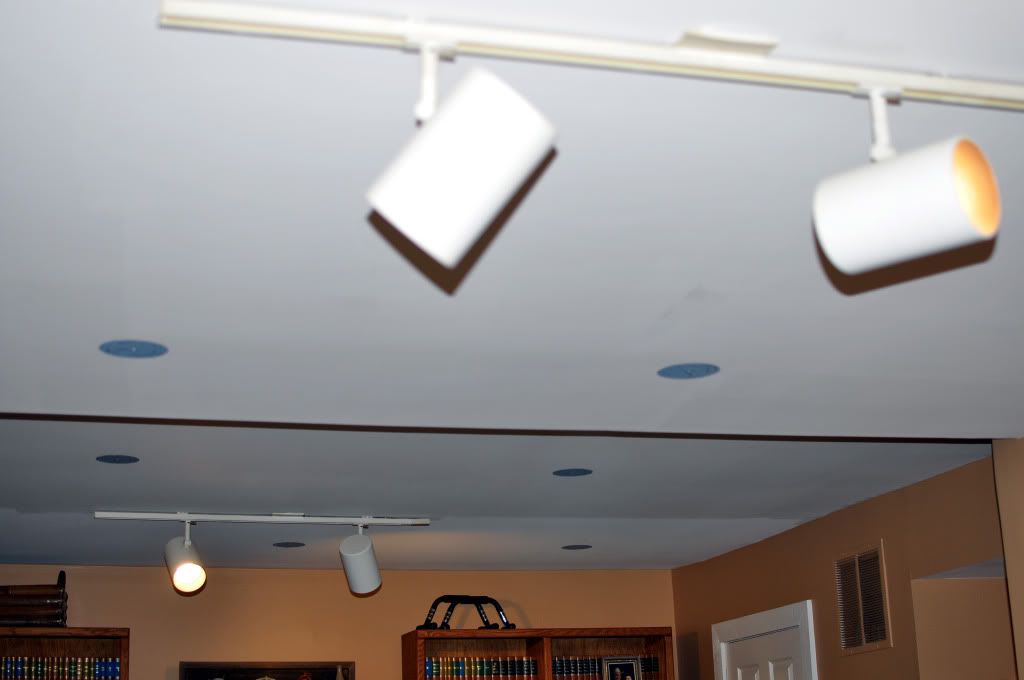 I have 2 sets in my dark, gloomy, bat cave basement.
But never fear!

Root Electric is here!
After Bill re-did my kitchen lighting
HERE
we were so thrilled that we hired him to do the basement family room too. and in August he's coming back to light up our living room (on the main level) and the dining room!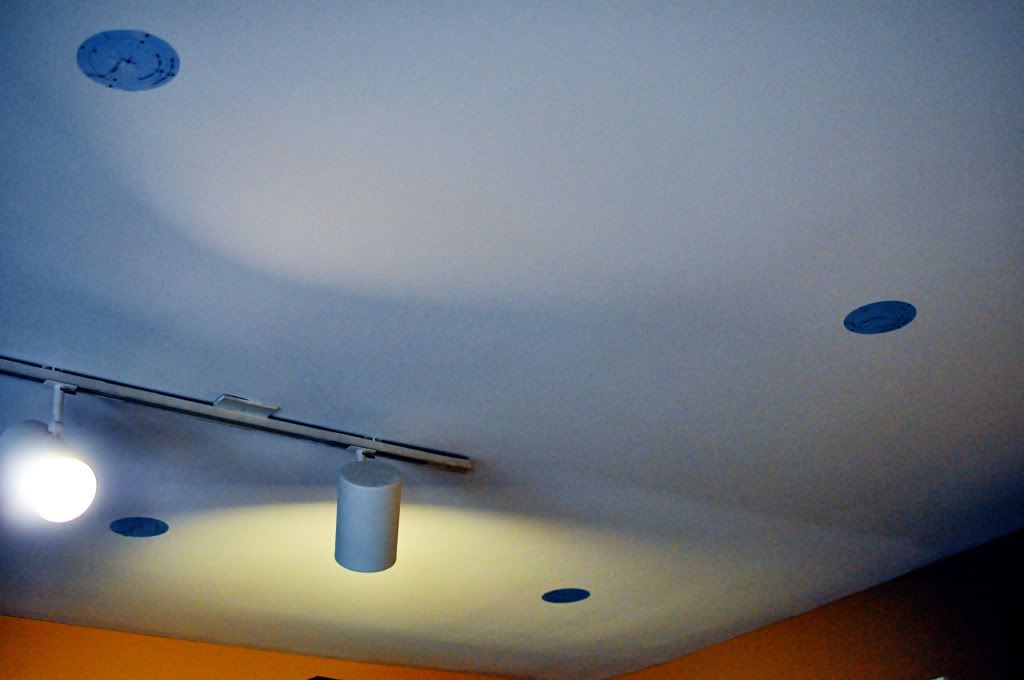 All those sticky blue circles are where my new recessed lights are going to go.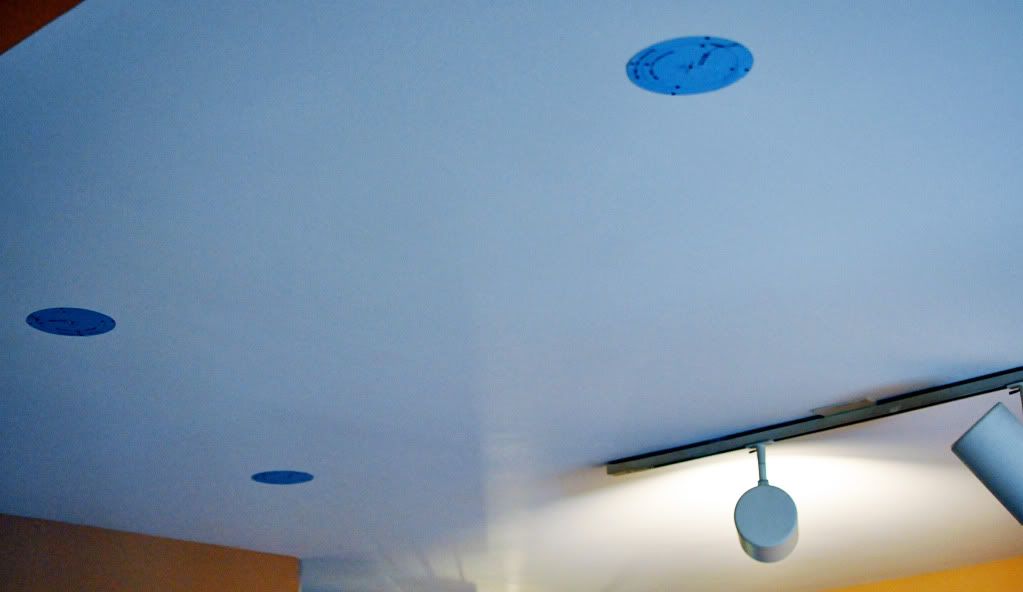 YAY!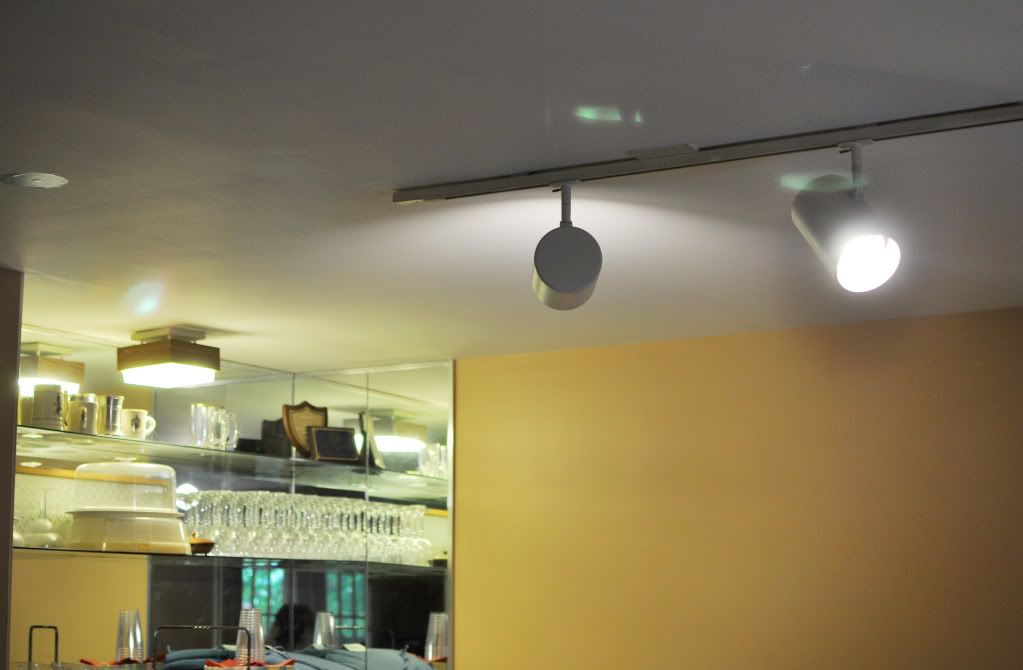 And the fancy 1983 track lighting is...at the time of this blog post...
OUT ON THE CURB for the Friday trash!!
Thank you Bill Root, you are my new Super Hero.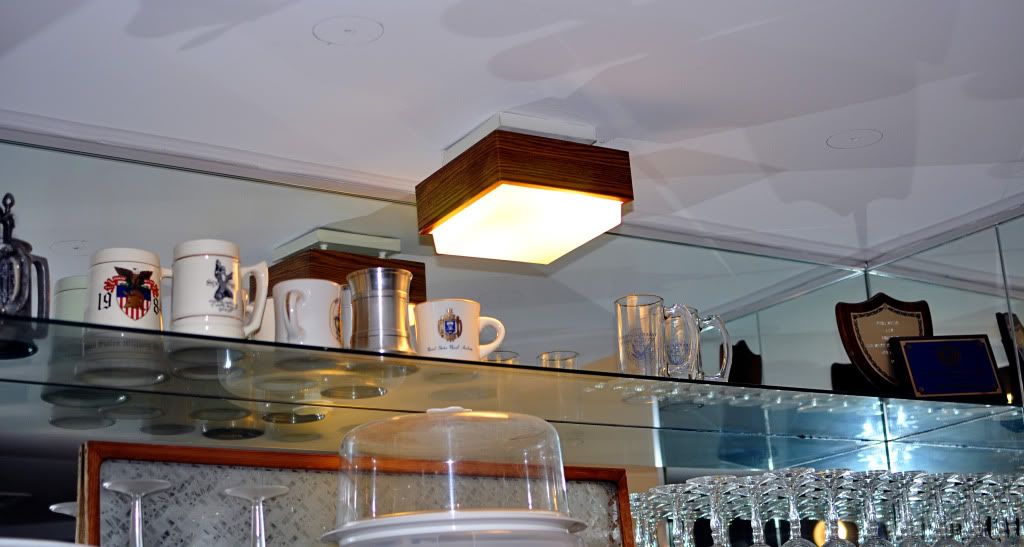 And 1983 above bar lighting? Also out on the curb! Yahoo!
Don't ask me why a cake dome is above the bar...or Navy awards. I blame it on Johhny. Do you like his nice "collection of mugs" from ships he's been on?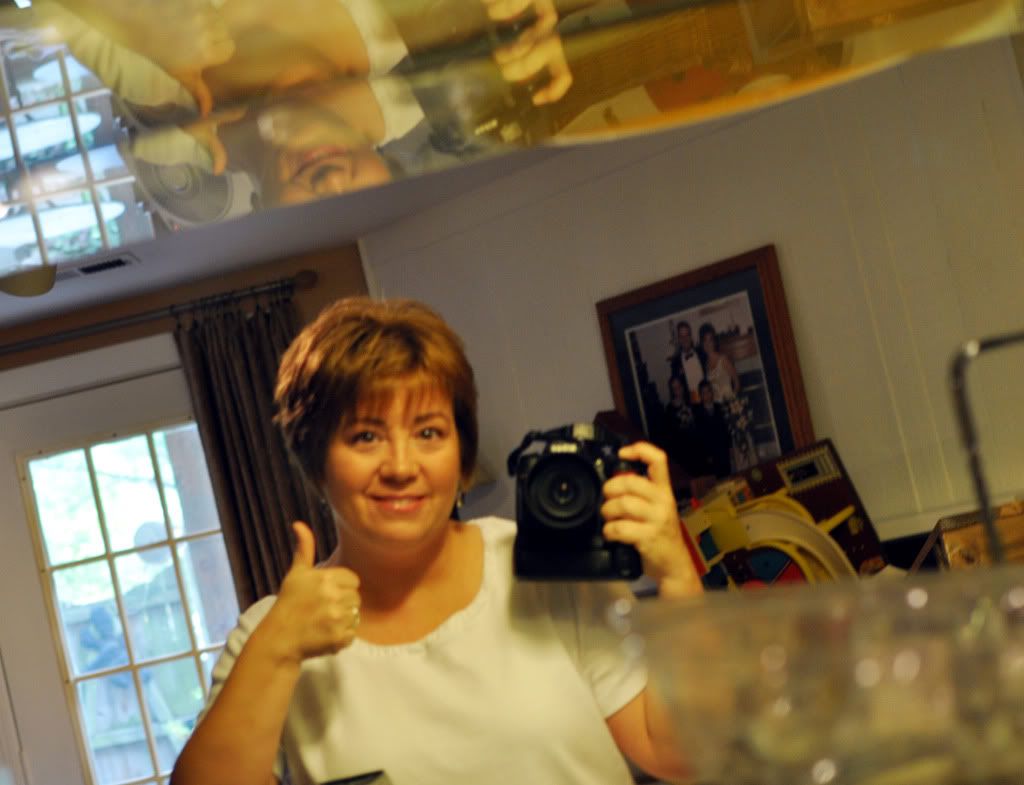 And that is a very, Very, VERY good thing.
I'll post my after pics soon. Bill is downstairs cutting holes in my ceiling, making lots of noise, working hard and making the dogs crazy. But I love it. I have carpeting picked out for the family room and then we'll make a part of the space our "home gym." Josh should be real proud of his parents :o) He's been after us for 6 years to get the space cleaned up, but I don't like to rush things.
So, that's OUR Friday and I must say, it's an exciting one! Tonight the 3 of us are going to the movies to see Toy Story 3, and in 3-D no less. I heard it's really good and we're simply thrilled that Josh finally has a day of from work and wants to "hang with his parents." Deal! I'll take whatever I can get.
Happy Friday everyone, see you on Monday with the "after" pics.